The Sheep Deer and Cattle Report: A difficult market for lamb as mating comes to an end in the deer herd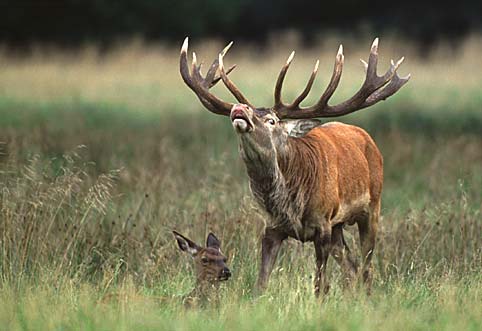 DEER
The schedules remain at the bottom but are now only about a month away before they begin the game season rise.

Frozen stocks remain low and exporters are warning importers that venison avaliability will be reduced this year, as hinds slaughtered continues to show herd reductions.
May heralds the end of mating, and managers will be changing around or removing stags as they look to improve the efficency of their herd's management, and tighten fawning in the drive for heavier, earlier progeny.

As appetite returns to all stags after the roar, quality feed is needed to put on body condition before the winter and ensure animals are in good order for growing new velvet in the spring.
LAMB
Lamb schedules continue to languish at the bottom as demand remains weak, and everyone is being careful on how much stock they are carrying.
Average saleyard prime lamb prices have sat under a $100 for the last few weeks in both islands, and the weak export prices have also seen the premium disappear from South Island local trade schedules
The Chinese market import demand is weak with strong domestic supplies, and in Britain demand is also soft on the back of currency issues trading into Europe, and losses recorded by two of the large supermarket chains.
The NZ kill has slowed dramatically and is now behind last year, as the nations lower lamb numbers born, is starting to show.
Alliance is heralding strong progress in making it's plants more energy efficient in the drive to lower costs, and has recorded savings equivalent to the energy needed to run it's biggest plant.
The store lamb markets remain static in the north, but lifts in the south, as numbers restrict supply and winter crops revive with the rain.
Scientists have discovered animal safe compounds to curb methane gas from ruminants by 30-90%, but it may take at least 5 years to produce a product that can be used commercially on farm.
WOOL
 
The North Island auction saw the market remain steady, as limited volumes, shipping requirements and close to the market purchases drives the market, and with next weeks South Island sale back 32% on rostered quantities, the steady tone should continue.
The foot rot resistance gene has been identified by geneticists, and the fine wool sector is excited by the chance to rid this animal health issue from their sheep, by selection of sires with this gene.
BEEF

Beef schedules eased slightly this week as market nervousness builds in the US, around NZ volumes from the increased cow kill.
Prices for prime steers at the saleyards have been steady like the local trade values, but with the kill over 13% ahead of last year, winter/spring prices are sure to build.

Early indications from the bobby calf market are that the meat prices will be weaker and skins stocks higher,  will be another price negative for the stressed dairy sector.

Weaner calf sales are coming to a close but have maintained strong demand all season, in spite of feed shortages in Canterbury, as farmers reinvest their profits in a sector with positive prospects.
In Australia the live export cattle market is growing, with more being spent on transport ships than new processing facilities.
Most animals are heading to Asian destinations to be finished on large feedlots where low feed costs make them profitable, and with the big reduction of cattle numbers in the US, this country could be a future market destination for live animals.