The Sheep Deer and Cattle Report: Winter arrives as meat schedules stay flat or ease with only wool on the up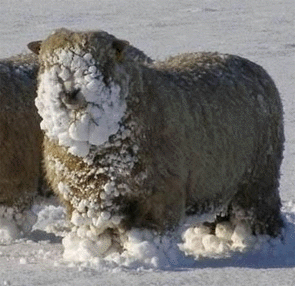 LAMB
More gloomy news on the lamb market, with weak demand out of the UK and China due to strong domestic competition, but some renewed interest in the Middle East with the Ramadan season looming.
Exporters are hoping this period of stable pricing will encourage greater demand, but at the farm gate this years returns have been disappointing and at this stage little hope of a recovery.
This has been shown in this years livestock tax values where sheep prices are $5-$11 per head back on last year, and some say behind the cost of production.
In the latest report to supporters, the MIE group warns that the Silver Fern Farms capital raising exercise may result in the entry of more foreign ownership in the red meat processing sector.
Australian beef producers are bemoaning this situation in their industry and believe producer returns have suffered because of this foreign ownership structure.
MIE urge producers to look for long term solutions and still believe the best of Alliance and Silver Ferns operations could build a strong Co-operative partnership for the benefit of all red meat farmers of NZ
WOOL

Wool prices strengthened again as the dollar fell at the latest South Island auction, with fine crossbred fleece and lambs indicator values reaching yearly highs and showing renewed confidence in natures fibre.
The small amount of merino wools offered also lifted in price after a period of soft demand, but exporters reported values are still behind Australian levels.
BEEF

More easing of beef prices, as an Australian ANZ market analyst believes this product has peaked in price, with US stocks from the three main proteins up 15-25% on average.
Production of chicken and pork in that country  is up 5% and pork prices are falling, adding more price pressure on beef, and the Chinese have lifted the beef ban with Brazil to increase competition for product into that market.
Reports suggest, big numbers of cows are being harvested as the dairy season ends, as managers look to readjust their stocking rate around grass grown, without bought in feed to survive the dairy price slump.
Stocks are building and the easing manufacturing cow schedules reflect the market sentiment, but in some saleyards good 18 month cattle look good buying if they can be finished by Christmas.
Saleyard prime steer prices are still strong as the early kill has reduced numbers and propects for further rises look likely in the late winter spring period.
DEER
Export volumes for venison are falling and are now 12% behind the five year average, and while prices out of Europe have improved, farmgate values have stalled with the unfavourable exchange rates.
The industry is pinning it's hopes on the Primary Growth Partnership project to turn around this retrenchment, by planning to add $2 /kg to the returns from venison by investing in market development and improving on farm performance from deer farmed.