The Sheep Deer and Cattle Report: Prospects improve for deer, beef and wool but sheep meats struggling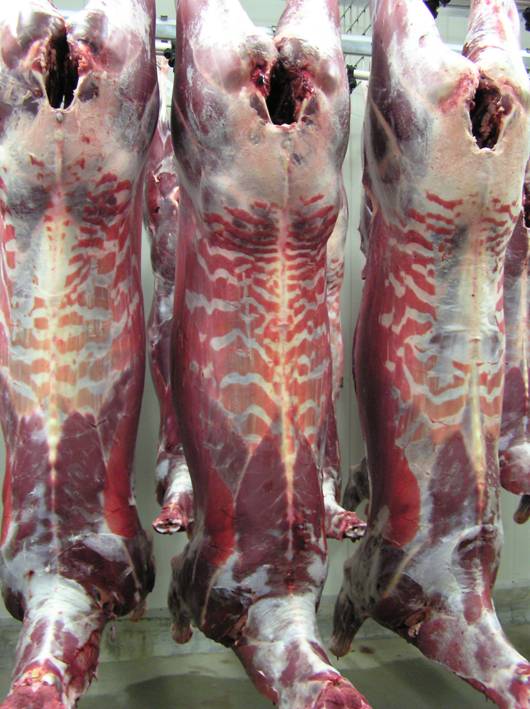 DEER
More venison schedules lifts as processors report frozen stocks are now moving more freely, and chilled interest  is positive with early orders.
With low stocks and falling breeding numbers, prospects of shortages are likely, but industry planners will be wary of unsustainable price lifts that history has shown caused damage to sector growth.
Their goal is to reshape the traditional venison schedule price curve, by keeping the highs for longer by expanding out of season chilled sales, and lifting the lows by adding value to lower priced cuts.
A surge in interest of farmers wanting to join the advanced party concept show producers are keen to look at new ideas to improve profits within their business, and this is an integral part of the Passion2Profit program.
The new direction for the velvet sector is the healthy food market which now is consuming 20% of the product, but producers need to grow this share further, as still the largest part is commodity driven and subject to supply pressures, and reports reveal the some growth maybe returning from Chinese velvet farmers.
LAMB
A small lift this week with lamb schedules but market concerns remain, held back by good domestic production by UK and Chinese farmers, resulting in very slow sales to these important export destinations.
Schedules are now 80-90c/kg back on where they were last year, and with little prospect of much of a spring lift and farmer confidence plummeting.
Some behind the scenes action in the two co-operatives, as shareholders work at getting sufficent numbers to enforce a special general meeting, with a goal to direct the directors and CEO's of both companies to seriously discuss cost savings from a merger, as suggested in the MIE funded report.
The agenda in the Red Meat sector conference in early July suggests some in the sector believe the status quo is the future, but with sheep numbers dropping 1million a year for the last 20 years, and present returns under the cost of production, most believe a new approach is needed for survival.
Scanning rates in the drought areas have been back by at least 25% for the reduced numbers of ewes kept, and concerns about how these animals are going to be fed in the spring has seen share farming proposals suggested,  to prevent some of these animals from being culled.
Good in lamb ewes have been traded for over $100/head in saleyards but store lamb prices have failed to lift reflecting poor prime lamb prospects.
Managers are being urged to use scanning and body condition scoring to target the efficient use of scarce winter feed, in the run down to lambing.
WOOL
 
The last sale of the season was a double island event that saw a good clearance with firm prices for all indicators except fine crossbred, which eased back from it's recent strong price levels.
Season average prices rose for all micron levels except merino, with the star in the stable being lambs wool which lifted 128c/kg clean on last year.
Merino NZ reports that in the last 2 years merino contracts have earned producers $23 million dollars ahead of the spot market, and encourage producers to look long term in their vision for wool.
BEEF

Beef schedules lifted as the currency eased again, and the early kill reduced supply of killable animals for the chilled market.
Processors report both NZ and Australia will fully utilize their quota volumes into the US market for the first time in 5 years, as demand in that country has been driven by a shortage in domestic supply.
Prospects look good for rising prices in the spring when shortages of quality animals could occur, and store animals at saleyards which will finish before christmas are already attracting  premium prices.
Ospri announced they now have a goal of eradication of TB in NZ deer and cattle herds by 2026, and have opened submissions for stakeholders to contribute to the plan.
Bull sales have been buoyant with strong prices, and one stud Angus bull sold for a record $100,000 to top the market.