The Weekly Dairy Report: Calving starts as dairy support farmers also feel the downturn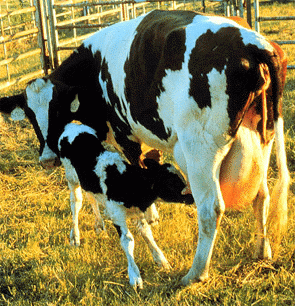 With most of the country suffering a month of cold temperatures and above average soil moisture levels, managers are looking for an early spring to kick start growth.
Northern herds are well through calving and are looking for soil temperature to lift so N applications can boost early spring grass, while lower North Island herds are just starting their new season.
Reports suggest more surplus dairy beef calves will be reared, as managers look for any extra income to supplement the predicted unsustainable payout and some owners have gone back milking, to reduce costs further.
DairyNZ has launched a campaign to help farmers grow and utilise more pasture in a drive to return farmers to the low cost pasture driven producers that gave them a global advantage in the past.
The market news continues to worsen, as Open Country Cheese slashed its forecast to $3.65-$3.95, and fortnightly Oceania milk powder pricing drops to yearly lows.
All bank analysts have also reduced their estimates, although a wide variation of $1.20/kg reflects differing levels of confidence among these institutions.
Big revaluations downward are being made on all milk processors stocks, and with the big currency drops, hedging positions will also be influential in determining the level of payout predictions.
Dairy giant Danone has warned the rebound will not start until next year probably too late to change the present predictions, as the global market must first consume some large stocks carried.
The downturn has seen the Reserve Bank cut interest rates and with more predicted to follow, some relief will be felt from the cost of debt, but concerns build at the length of this low price period, and the vulnerability of those heavily leveraged operators.
Graziers and suppliers of next years winter cow grazing will soon be making tough decisions of how much feed to put in for a sector certain to want off farm feed costs at a reduced rate.