The Sheep Deer and Cattle Report: Sheep farmers wait but beef and deer prospects look good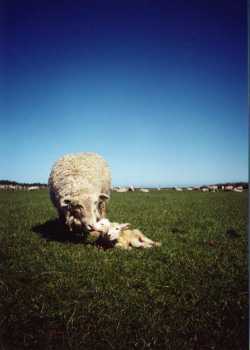 LAMB
Although lamb schedules are still creeping up driven by short supply for chilled orders, the frozen market issues remain, and domestic producers in the UK and Europe are pressurising retailers to use domestic product ahead of our imported supply.
North Island schedules are now behind those in the south, as shortages driven by the early drought enduced kill has seen local supply compete aggressively with chilled export orders.
A lack of activity from China continues as they work through their excessive sheep meat stocks, although lower value cuts are still selling well into that country.
Early lambs are now being seen in both islands and some good in lamb ewes sold at Tinwald for $140-$150 a head, and prices for last year's store lambs lifted on short supply.
Some areas of the north  and deep south are experiencing feed shortages as a result of a cold wet winter, while eastern areas of both islands are still suffering from a lack of soil moisture and prospects of an El Nino summer.
While NZ lamb producers despair at returns prospects and lack of future direction from their sector, in Australia reports reveal " lamb records set to tumble" and "sheep meat demand outstrips supply in Western Australia".
No news yet from Silver Fern Farms capital raising proposals, but concerns about overseas capital investing in the processing industry have again resurfaced.
Frustration amongst sheep farmers is building, while waiting for a new sustainable future direction for this sector, as dairys demise has masked the real profit problems the red meat sector faces.
WOOL
A small South Island auction saw prices firm even on the back of a slightly stronger currency, as all micron price indicators reached yearly highs.
An "early bird" lambs wool contract was set at $6.70-$7.15 c/kg clean, to carry on this years strong demand for this young soft fibre, but high country farmers have shown present merino prices are insufficient for profitable farming, and many have switched to crossbred sheep, and more cattle as they look to improve the bottom line.
BEEF
A short supply and a more favourable currency has stimulated prime and manufacturing beef schedules to yearly highs, with bull product very close behind.
Restocking in the US from a much-reduced herd has started, and combined with a slow down of slaughter numbers in Australia, demand for imported product from NZ should continue for a while yet.
South Island prime saleyard steers are selling at record levels, now well above the $3/kg mark, and demand for store stock has reached similar levels.
The challenge for traders as they replace their record returns for prime stock is they must pay similar levels for store stock, and hope the beef boom lasts the 1-2 years it will take to grow the next crop to harvest, because history has shown this upward cycle will correct downward at some stage.
DEER
More venison schedule lifts, as processors target the early Swiss trade for chilled production, and they also report an increased interest from other European markets.
Market comments suggest some venison contracts have exceeded $8/kg (which is well above last years spot market), and if this price could be sustained should reflect in a lift in autumn weaner prices, halt the slaughter of good young breeding hinds, and restart sustainable industry growth.
Some early stags will be casting their buttons as they start the annual velvet growing season as producers look for more of the same from this unique product.
At last after years of research funds, the deer velvet extract product RepaiRx, has reached the clinical trial stage with patients at Middlemore hospital using the product to test it's wound healing properties, that if successful, will create another market for this unique product.