The Sheep Deer and Cattle Report: All products start the summer price easing early on the back of weather and currency concerns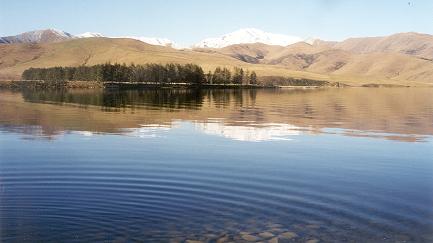 LAMB
More schedules easing this week as processors adjusted pricing from last seasons animals to spring lambs, the near completion of the UK Christmas chilled program, and the recent currency rise that has stolen $9/head out of lamb returns.
Concerns are still held about lamb stocks in China although they are soon to be processed for winter consumption, but better news for mutton as all of last years stocks are in the market, and with reduced numbers predicted, a price lift is forecast for early 2016.
Reports suggest the lamb and sheep skin market maybe moving off the two year bottom, but as yet this has failed to flow through into farmgate pricing but lack of future supply has market commentators calling lamb as the "quiet achiever".
The World Health Organisations report that processed meat can cause cancer has sent the red meat sector into a spin, but most health scientists believe a healthy diet with a balance of all types of foods and plenty of exercise should minimise the risk factors.
Alliance reports they have 6 candidates to fill the two retirements from long standing directors, but with the sting taken out of red meat reform by the Silver Fern/Mayling deal and the retirement of the Meat Industry Excellence chair, this election could be very mundane.
Saleyard reports suggest old season lambs and hoggets are getting harder to sell as the slow arrival of new season's stock arrives, and nervousness builds for the predicted dry period.
Those in at risk areas have been sowing summer crops like rape, forage turnips, plantain and chicory to allow them to feed quality during the dry and meet the market target weights for profitable lamb finishing. 
Canterbury river levels are dropping as snow melt finishes, run of river irrigation restrictions start, and stored water stocks are utilised, and weather forecasters remind North Island eastern areas that even though they have had reasonable rains, there is still a strong chance of drought conditions arriving.
WOOL
The downward falls in wool prices continued at last weeks North Island auction with restricted demand being the main driver, but pleasingly most crossbred growers met the market with 90% of the offering sold.
Merino wools lifted sharply at the Melbourne auction with spinners wool driving the demand and this halted the recent slide in prices for this quality product.
BEEF
More beef schedule price falls this week as US importers have to deal with beef stocks awaiting the new quota year, and the supply of prime animals builds ahead of the predicted dry season.
Local trade beef schedules have also started to fall and have been followed by prime steers at saleyards much earlier than last year, but are still at levels ahead, especially in the South Island, and remain very profitable for most finishers.
Concern in Australia over the number of beef females that have been recently killed puts their industry in a unsustainable spiral, that if unchecked, will limit any growth of the sector in the years ahead.
In the saleyards, demand is easing for younger longer term animals especially those with dairy genes, but nationally there has been strong interest by dairy farmers using Wagyu genetics over their Friesian Jersey cross cows, which is estimated to lift the bobby calf value from $20 to $150 ahead and produce an animal sought after in the Japanese beef market.
DEER
As the European chilled market gets close to being filled, the market is adjusting downwards for frozen production, and while the demand looks stronger than last year the recent firming of the currency has dampened returns at the farm gate.
The growing business with chilled product into the UK and US, and success in Europe with the trial to promote venison as also a summer meat, gives producers hope that future seasonal price differences may tighten, and lower the costs of production for this quality meat.
Velvet buyers report slow early market interest from Chinese buyers, but good long term demand and industry initiatives should flow through as the season progresses.
Velvet tariff reductions achieved in the Korean free trade deal do not kick in until 2016 and this coupled with a softening in the Chinese economy has resulted in a more cautious approach by early buyers.