The Sheep, Deer and Cattle Report: Sheep farmers very disappointed at early lamb returns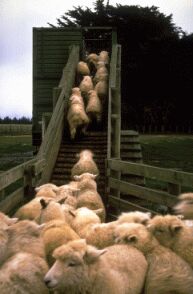 LAMB
Lamb schedules are still looking for the bottom as weak frozen demand curtails sustainable pricing and dashes any hopes for a better price season.
As early draft sheets return, farmers are getting increasingly frustrated at good quality lambs making well under $100, which was the level processors suggested was likely early season.
Weaning has started on the early flocks with export, saleyard and local trade prices all at least $10/head behind last year, and it appears more falls are still to come.
The south east South Island has got dry in line with climate expectations and dryland strikes of summer forages are patchy where soil moisture is limiting, but eastern areas of the North Island report a great spring with well timed heavy rains keeping feed levels adequate.
Few store lambs have been traded as yet, but a week of dry winds could see a rapid destock in at risk areas, and prices could soon be under more pressure.
An earlier than normal Easter cannot come soon enough for the revival of the chilled demand, but with price and volume negotiations are underway, some cautiousness is evident on the back of the frozen products demise, and strong competition from Australian exporters.
Irrigation developers for Stage 2 of the Central Plains Water scheme in Canterbury report they have had a good early farmer uptake at 72% (looking for 80%) and hope to have half the area with water by 2017 and the balance the next year.
Certainly a dry year like it appears the area is heading into, will focus farmers decision making on this huge investment and most will either commit or sell, and leave others to reap the rewards of this long term opportunity.
WOOL
A small South Island wool auction saw a good clearance on the back of a weaker kiwi dollar and all micron indicators lifted significantly on the last southern sale.
More wool will now be offered, as on the mother and post weaning shearing will now dominate and dry weather should ensure colour quality will be maintained and keep prices 0.70c-$1/kg clean above last year.
BEEF
More falls in beef schedules this week, but reports that in the US prices are stabilising, and in Australia kill tallies have dried up and some plants have closed early or reduced shifts, will be good news for NZ exporters.
Earlier exporter optimism of Chinese demand for beef has wilted, with extra volumes filtering through the 'grey channels' via Hong Kong.
Saleyard prime animals have also fallen quickly in price on the back of export and local trade falls, and are now at prices similar to last year.
Good news on the TB front with deer and cattle herd infection rates reduced to just 25 in the South Island, and complete eradication of this insidious disease now a realistic target.
AFFCO has been ruled  by the Employment court to have imposed an illegal lockout for union supported employees, a decision that will have far reaching implications in future labour disputes.
DEER
Venison schedules are now adjusting down in typical summer fashion, but exporters report their markets are in better shape than beef and lamb and prices are $30/hd better than last year.
Industry planners will be hoping this is the catalyst for reinvestment in females and a return to sustainable growth after many years where deer numbers have fallen and processing efficency was at risk.
Top velvet heads will soon be selected for the series of velvet competitions and breeders will see the spectacular advancement of velvet weights and style, that has made over the last few years.