Among the challenges of 2015 are some major success stories in the agri-food sector. Keith Woodford uncovers some of the stars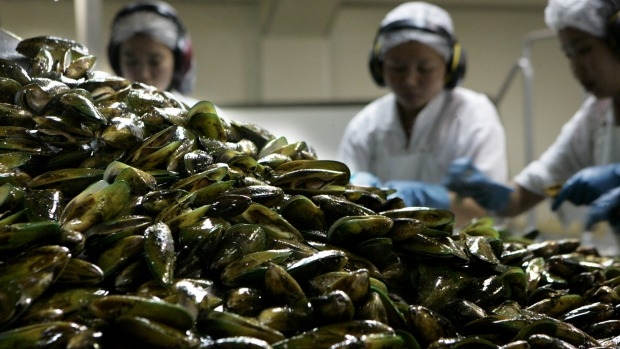 By Keith Woodford*

Recently I was asked by rural insurer FMG to identify for their social media, in no more than 90 words total, three good news stories from 2015.   At first I found that a little challenging as it has not been an easy year for our major agribusiness industries.   However, there are many good news stories out there to be found.
The three examples I finally chose are all examples of industries and companies that are striding ahead based on the application of new scientific knowledge.    
Having written my 90 words for FMG, I decided there was more that needed to be said. These are successes that we should all be able to cherish. Also, the science-led approach is fraught with its own challenges, and there are good and bad ways for industry-connected science to be done.  Hence, the successes can provide 'food for thought' to other industries about the diverse ways in which industry-connected science can 'bring home the bacon'. 
Green-lipped mussels
Back in March 2015 I wrote an article titled 'Can green-lipped mussels be the next heavy lifter?'. The key question I was asking was where are the new industries that will take New Zealand forward into the 2020s?
My conclusion then and now is that green-lipped mussels stand out from the pack as very exciting. The species is unique to New Zealand's coastal waters and adjacent oceans. Hence, we have potential to create brands that others will find hard to replicate.
Until now there have been two key limitations. The first is that the industry has had to rely on the harvest of wild spat which is washed ashore with seaweed, mainly in Northland.  Precisely where that spat comes from no-one knows.
Unfortunately the quantities of wild spat harvested vary greatly from year to year, influenced by El Nino and La Nina ocean currents.
The second limitation has been that green-lipped mussels have traditionally been grown in protected waters. It would be so much better if these protected waters could be left for recreation and the mussels farmed further offshore.
The first problem is now being solved with the development of commercial nurseries. The technology comes from a Primary Growth Partnership project between the Government and Sanford, which is the largest of the industry players. This program is costing about $24 million, with equal contributions from Government and industry. Much of the scientific work that underpins the project has been and is being carried out by the Cawthron Institute.
Not only does this project have potential to solve the spat supply, it also opens the door to genetic breeding programs for superior mussels.
Considerable progress is also being made growing mussels offshore in deep waters, with applied research off the coast from Opotiki led by Cawthron and local groups.
According to Opotiki Mayor John Forbes, in an email to me earlier this year:
We have been running trials out from Opotiki for the last five years in a 3,800 hectare block. The area is well out to sea, starting six kilometres from the eastern Bay of Plenty coastline and running out to about ten kilometres. The backbone ropes are set below the surface, out of harm's way, and so far have stood up to storms of eight metre wave height. The mussels, in depths up to forty meters, have been showing exceptional growth rates and quality. The farm is still in the early stages of development but the five years of work to date has only been positive.
So in the future I am looking for big things from green-lipped mussels. I would like to think that they can indeed be heavy lifters.
Kiwifruit
The commercial kiwifruit industry has now been with us for more than 50 years, with lots of ups and downs. At the moment it is clearly on an upward trajectory again, led by New Zealand-owned varieties, with associated plant variety rights. 
The kiwifruit journey has been torturous in recent years, with many orchards destroyed by the Psa-V bacteria, most likely imported from China in pollen.  Regardless of how that disaster happened, the good news is that the new Zespri SunGold variety is now flourishing. And that is an outcome for which plant breeders and bacterial ecologists can share much of the credit. The next few years are now looking very promising. Exports are back at well over $1 billion again, and somewhere in the future could well become more than $2 billion.
Milk free of A1 beta-casein
The A2 milk story has now been with us for more than ten years, but it is only this year that the industry has stepped forth from the shadows.  The a2 Milk Company now has a capitalised value at more than $800 million, with shares more than double the price they were back in May.
The key product that is currently changing everything for A2 is the demand for infant formula, produced by Synlait in Canterbury for The a2 Milk Company. The a2 Milk Company claimed in their recent Annual Report that 28 percent of Australian pregnant women now drink a2 milk, and this flows through to these mums wanting a2 Platinum for their babies.  The accuracy of the 28 percent figure may be open to debate, but the big picture message is clear: Australian mums who can afford it are taking note of the nutritional messages associated with milk free of A1 beta-casein and paying big premiums for A2 products. 
And as for Chinese mums, whatever the Australian mums want is what they want too.  So in recent months the supermarkets have had to ration sales as Synlait ramps up production.
The irony is that this year has actually been a quiet year for published science relating to A2, although I am confident more is in the offing. But papers published last year in journals such as the European Journal of Clinical Nutrition, the British Journal of Nutrition, and the International Journal of Food Sciences and Nutrition have been starting to get traction.  In recent days, the New Zealand Government has announced that it is providing new funding for AgResearch to conduct further trials.
The current downside is the lack of good quality A2 products for local consumers here New Zealand. As local consumers we have been left behind.
And some others
Scratch below the surface and I am sure there are lots of other good news stories. At least in some parts of the country, white clover is coming back as the clover root weevil populations decline thanks to science and an introduced parasitic wasp. And I note that Scales Corporation shares are up more than 50 percent since the start of the year on the back of strong performance with 'Mr Apple'. In dairy, Tatua stood out from the pack, while in meat, Silver Fern Farms (SFF) showed that some of us under-estimated their survival capacity.  And also in meat, with the SFF ownership now close to final resolution, that industry can now get on with the real business of marketing meat free of this year's ownership and structure distractions. 
The year ahead will no doubt bring its own new mix of challenges, successes, controversies, pain and failures. One thing about agri-food is that it is never boring!
---
Keith Woodford is Honorary Professor of Agri-Food Systems at Lincoln University. He combines this with project and consulting work in agri-food systems. His archived writings are available at http://keithwoodford.wordpress.com