The Sheep Deer and Cattle Report: Record prices for weaner beef steers in the north but dry may restrict demand for southern breeders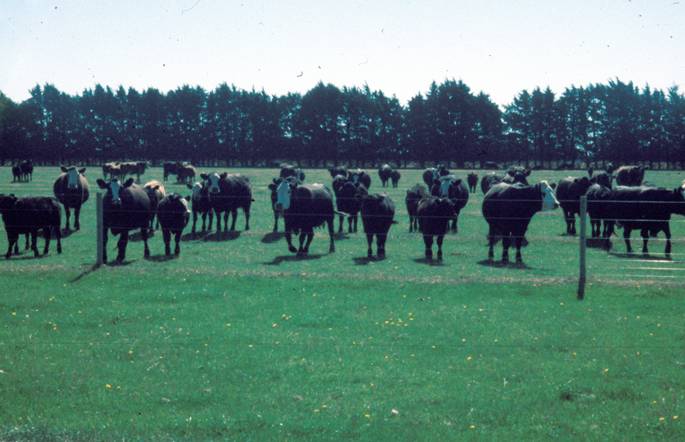 BEEF
A small lift in beef schedules this week as shortages of prime stock drives demand and coupled with steady local trade prices all signs point to a strong spring market.
18 month animals to replace these prime animals have been hard to source after the early kill altered the flow of animals onto the market.
Dairy cow numbers dominate the present kill helped by dry conditions in some of the big NI non irrigated dairy areas, and shortages of imported manufacturing beef into the US market has also  lifted prices.
Values in the early NI beef weaner sales are about 60-70c/kg lwt ahead of last year and many animals have been selling over a $1000 a head to make this enterprise very profitable once again.
Records have been broken at these northern sales but dry conditions may see lighter animals be offered in the south, and the early sale at Temuka reflected the difficult feed conditions for dryland farmers in that area.
LAMB
Schedules again are stuck at the bottom this week, as Beef and Lamb NZ report falling sheep revenue has caused average farm profits to fall by 25% for an average sheep and beef farm.
It is six years since mutton returns have been this low and poor sheepmeat revenue in a period of reduced stock numbers highlights the challenges the sector is facing, and globally demand is declining for lamb meat.
Beef and Lamb NZ are pointing to, high inventories in China, poor oil prices in the Middle East, and a big lift in lamb production in the UK that mainly was consumed locally, for the poor frozen lamb returns.
Industry representatives are trying hard to gain access for chilled lamb into China and Alliance's direct sales to a Spanish supermarket shortens the lamb supply chain and will help lift farmer returns.
The dry is sure to bring more tail end lambs to the saleyards as poor summer crops are now eaten and managers will be planning their mating strategies for the autumn as the gap between store lamb prices from the north and south is expected to widen.
WOOL
Another double island sale last week that saw values ease slightly for crossbred fleece, and a continuing trend of falling demand for later shorn lamb's wool.
Wool revenue is forecast to lift significantly in Beef and Lamb NZ mid-season forecast as reduced volumes have stimulated demand both in NZ and Australia.
Roland Smith won the Golden Shears again at Masterton, as the countries top shearers competed for this prestigious trophy.
DEER
Another lift in out of season venison schedules this week shows strong demand for this meat and will be helpful in lifting weaner values to profitable levels once again, after many years in the doldrums.
With the total kill nationally down again in 2015 by 7.5% the upturn in prices could see further prices as surplus females may be kept to expand the herd.
The Advanced parties are gaining momentum with fresh ideas and enthusiasm by deer farmers, and the deer growth planner has developed realistic targets to achieve a good percentage of animals to sell into the high priced spring chilled market.
Deer Industry NZ's CEO warned velvet farmers not to get complacent after another strong selling season and commented they would be increasing the marketing and research budgets for the product in the coming season.