The Sheep Deer and Cattle Report: Wool back to last years prices but hopes of Chinese chilled meat access is welcome news for sheep farmers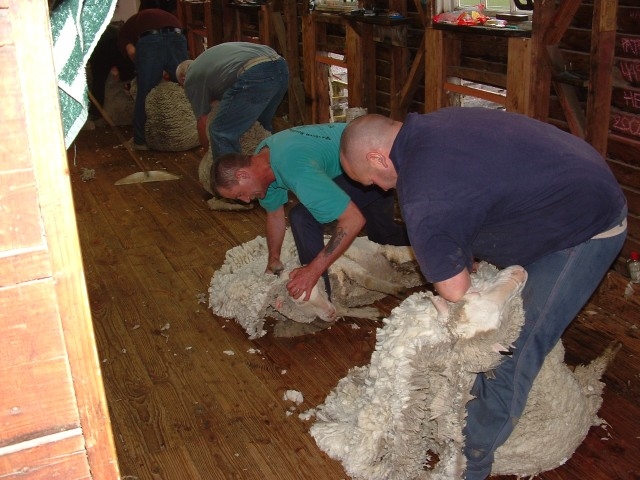 LAMB
Another week of stable but low schedules as the frozen product restricts any lift in prices at present, although good chilled Easter sales were recorded into the UK and lower domestic volumes in China suggest prices could soon be on the rise.
A welcome boost for the red meat sector was the announcement that NZ has made progress on the chilled meat access to the Chinese market as a result of the recent PM's visit to that country.
With chilled lamb prices well ahead of frozen (60%+), the kill ahead of the norm, and total production back, the reports that this trade could start as early as in 2 month's time, will be great news for winter finishers.
The potential of the Silver Fern Farms, Shanghai Mayling deal could be seen quickly if OIO approval succeeds, and also with Alliances / Grand Farm relationship, NZ processors are well placed to capitalize on the chilled market trade.
NZ has also gained halal certification for the Chinese market ahead of any other country and will lead the world in access to this specific market.
Weather at mating has been dry from Napier to Dunedin and if this results in another year of lower production  further stress will be put on sheep farmers profits.
Beef and Lamb NZ's Hill Country Symposium  agreed that this type of country was in steady decline and a plan was need to stem this trend and return this valuable NZ asset back to profitability.
Silver Fern Farms has warned after reviewing half year returns, profits will be back from last years excellent result, after this years kill flows and poor frozen demand for sheep meats has lowered returns.
WOOL
The single South Island wool auction last week saw prices ease back to North Island levels and only 75% of the offering was sold.
Fine crossbred and lambs wool are now at yearly lows, as the NZD rose to a 10 month high against the USD and sapped the remaining heat out of the wool market.
It is worth noting that the second shear wool contract pricing is ahead of this sales values for these wools, and should give growers confidence that this alternative selling method can add value to their product.
Limited demand for ultra fine merino wool resulted in a weak sale of stock from Mt Cooks Station's clearing sale of Saxon merinos, where the the breeding stock averaged just $40 a head.
BEEF
Prime beef schedules remained steady but bull schedules lifted again driven by one processor who has lifted their schedules by 40c/kg CWT in the last two weeks.
Plants continue to run at capacity with cull dairy cows dominating the kill, and more interest starting to emerge from the US for manufacturing cuts.
From Australia comes some warning signs that the beef market may becoming overheated, as their feedlots are all suffering huge losses, and analysts suggest a downward adjustment for live sales is sure to come.
None of these signs have been seen at local calf sales however, as strong pricing has continued through the multitude of sales within the  Canterbury province, but some have decided to shorten the sales term by chasing heavier calves and forward 18 month animals to lessen the risk.
DEER
Another week of stable schedules, as the PM's Chinese visit also notes the potential of chilled venison sales to this area, and another opportunity to spread the market away from it's European dominance.
Spring chilled negotiations have started report the processors, and they are heartened by suggestions there is less European feral game products this year to compete with.
Most stags have been out for a month or so know but mild dry weather has not stimulated the roar as much as normal and it will be inteesting to see if this affects conception rates in the farmed animals.