The Sheep Deer and Cattle Report: Schedules move higher again as early NI scan results worry vets after eczema outbreak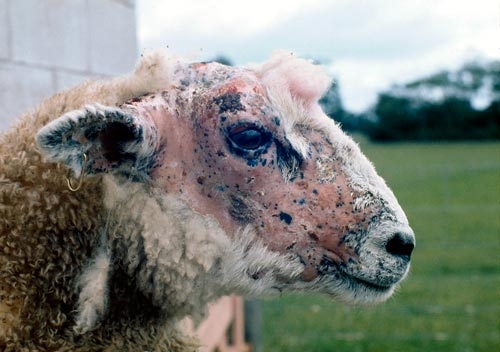 LAMB
More big price lifts lead by Silver Fern Farms this week, as buyers look to secure product ahead of the impending shortages brought about by the early kill and shrinking sheep flock.
Renewed interest from the Middle East has Chinese importers having to improve their pricing, and stocks in this Asian market have now fallen to lower levels ahead of the main consumption period.
Local trade pricing is lifting to compete with export, and prospects are of intense competition in the spring as processors look to meet chilled trade customers and saleyards look to meet the domestic demands.
The winter proper started this week especially in the south with snow on the foothills and cold rainy south easterly conditions lowering ground temperatures and future grass growth.
Winter rotations will be well underway and some areas will be carefully rationing feed supplies after poor autumn growth rates and demand for supplementary feed is rising.
Early North Island scanning results show higher than normal levels of dry animals, and vets suggest worse is yet to come with the heavy facial eczema outbreak sure to have a big impact on ewe fertility.
Silver Fern Farms received backing from the FMA on how it handled the Shanghai Mayling deal, and it now awaits OIO approval by 30 June to consummate the partnership.
Livestock tax values showed a small lift in average prices but all in the sector search for better returns to survive, as the falling sheep numbers now show.
Farm input costs are falling ( down 2.9%), lead by interest and fuel costs of around 10% and followed by cheaper fertiliser, as all in agriculture fine tune their low cost systems to survive in these difficult times.
WOOL
The single North Island wool auction last week saw prices ease as the big volumes of short second shear wools were offered, but 88% of the sale met vendors expectations.
Buyers have placed a premium on South Island wools over their northern counterparts as types and styles from the south are in greater demand.
BEEF
More big lifts in beef schedules this week driven mainly by Silver Fern Farms, as supplies shorten and the cow kill finishing, and interest for high quality cuts into China is strong.
However some concerns are being seen in the US domestic beef market where prices have been falling and feedlot owners and futures markets are all seeing more downside, and NZ beef producers should remind themselves of our small position in the worlds global beef trade.
The US herd is rebuilding rapidly and with South American herds also growing and now re-entering markets once dominated by cattle from Oceania many believe a readjustment could come soon.
The budget saw confirmation of Government funding to fully eradicate bovine TB in livestock by 2026, as the number of infected beef and deer herds falls to just 40.
At the saleyards the supply of prime steers has dwindled and prices are on the move up again, with conditioned heifers with some dairy genes filling the short term gap for the local market.
With most of the dairy industry now dried off and into the winter period the cow cull is near the end, but evidence of the financial plight of the sector is still being seen in how hard the heifer replacement flock has been culled, as all avenues for cash are being used.
 
DEER
Venison schedules moved out of their summer mode with good schedule lifts this week as the shortage of animals starts to impact heavily on processors ability to supply product to regular customers.
While growth again in livestock numbers is good for the sector, processors warn pricing and supply must be kept sustainable or the product could lose its premium position.
Deer Industry NZ reports it will not be easy developing the Chinese market with big distribution challenges and a poor customer perception of the domestic product.
But with a company collaborative approach and similar historical problems in the now successful US market, the ability to target the top end of the restaurant market should enable this industry to spread it's global market.
Stags will now have been removed from mating mobs to ensure no late calves cause problems next year, and these sires should receive prefential feeding to recover body condition scores before the harsh climate of winter proper makes weight gains difficult.
Velvet now has a pathway as a food ingredient into China, and the percentage of product now sold to traders has fallen from 85% ten years ago to todays 50%, as producers look to get closer to the market.