Keith Woodford looks at weather events and the broader need for farm system resilience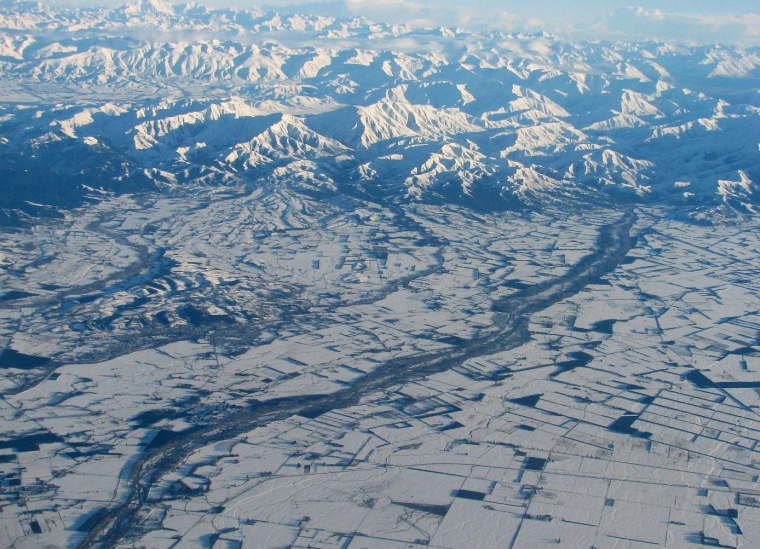 By Keith Woodford*
Every year we all talk about the weather and how fickle it is.  This year is no different. In most parts of the country, June and July were unseasonably warm. Where I am in Canterbury, winter grass growth has possibly been higher than ever before. Grass covers at the start of August were excellent.
In contrast, last year was one of the coldest winters on record, with many South Island farms getting no net growth in June and July.  That year, there was a string of southerlies, whereas this year warm winds were blowing over the Alps.
Now in August we are getting our comeuppance. Brutally cold southerlies have been coming in from the coast, with heavy snowfalls against the foothills, and in some places extending out to the coast. The same systems, or modifications thereof, have then been slamming into Hawkes Bay and the Central North Island.
I have been watching the South Island weather for more than 50 years, focused by two enduring interests: agriculture and the mountains. I have to admit that it is my mountain interests that allow me to recall many specific weather events of the past.
One of the early events in my memory is of November 1967 when an unexpected storm hit parts of inland Canterbury.  Burkes Pass behind Fairlie had a metre of snow, and the high country properties along the eastern shores of Lake Tekapo were hit particularly hard. From memory, one of those runs weaned only 12 lambs that year from some thousands of breeding ewes.
1968 was another crazy year. In early April, ex-cyclone Giselle wandered randomly south-east across the North island, before zeroing in on Wellington as the fateful Wahine Storm. It then headed south down the coast of the South Island dropping rain and snow from the east. I recall driving across the Canterbury Plains that week, battling the wind in second gear in my little Morris Minor.    Weeks later, and still in April, we were skiing at Roundhill above Lake Tekapo.
But there is an old skiers rhyme that snow in May will never stay, and snow in June is still too soon. And so the snow from the Wahine storm did indeed disappear. But then in early July we had some two metres of snow in the Craigieburns behind the Canterbury Plains. And this time it did stay, with Castle Hill Station staying totally under snow for a month.
The following year the winter was dry and, even in the mountains, there was no snow until right at the end of August. In all of my memories right through to now, 1969 was the shortest Canterbury ski season (just four weeks) we have ever had.
In 1973, the big snowstorm came in August. As with so many snow storms, the worst effects were localised. This time it was Mid-Canterbury, particularly between the Rakaia and Rangitata Rivers, plus eastern parts of the Mackenzie country, that bore the brunt of it.
Nineteen years went by before the next real nasty storm in 1992. In the meantime, Roundhill Skifield had given up the struggle after a series of poor seasons. Indeed, in 1992 there were two big storms. First there was a big snow dump across the high country at the end of June. Then in late August a surprise storm poured in from the south east, dumping the heaviest Christchurch snowfalls in living memory. It was this storm that collapsed roof over the Christchurch indoor ice skating rink. In parts of North Canterbury, up behind Hawarden and through into the Inland Road between Waiau and Kaikoura, the results on many sheep farms were devastating.  Reports form those times document sheep losses of more than 1 million.
Since 2005, there has been a different pattern, with many winters in Christchurch seeing one or two snowfalls. In contrast, the records show there were no significant falls of significance in the city between 1945 and 2005.
The biggest of the recent Canterbury snowfalls was in 2006. According to NIWA, in many parts of Canterbury the snow depths that year were the greatest since the 1945 storm, and in some places much earlier. Going back even earlier, the big snowfall years in Canterbury were 1862 and 1895.
For those of us who are skiers, the last 15 years have been bountiful. Every season is different but most have been good. On the commercial fields, man-made snow has played its part and has been an important contributor, particularly in getting the season started, and in the heavy traffic areas.
Roundhill Skifield above Lake Tekapo came back to life in 2000 with new facilities. And apart from 2014, when some wags called it 'The Brazilian' because it only had a narrow strip of snow, it has steadily drawn in both locals and tourists with its claim of being the field for the 'newlyweds and nearly deads'. For the adventurous, it has the world's longest and steepest rope tow. Meanwhile, the club fields across Canterbury have kept going, with their unique cub atmosphere, and still with total reliance on nature and with an absence of snow guns.
Further south, the southern ski fields have also prospered. There was a time when many of us considered Coronet Peak to have insufficient altitude to have a long term future. But many of the recent seasons have been superb, with my mates reporting back last week that there was more snow than they have ever seen.
Looking back over the records back to 1909, I note that NIWA estimate an increase over that 106-year period through to 2015 of close to one degree centigrade, with much of that occurring between years 1945 and 2000. However, embedded within that trend there have been periodic cycles combined with apparently random extreme events, with cold records still being set.
The biggest change to occur has been the quality of the weather forecasts, influenced greatly by the masses of satellite data now available. The chances of an unexpected event without at least 24 hours of notice, and usually considerably more, are much reduced. Also, farmers are now much better set-up, often with big machinery and their own generators. It makes all the difference.
The big message that I take from all of the above, is the importance of having resilient farming systems and being prepared. In terms of weather disasters, much can happen and eventually, given sufficient time, will happen. It is the same with drought. As Mama said to Forrest Gump back in 1994, "life is like a box of chocolates; you never know what you're gonna get".
As we head into the 2016/17 season, we all need to think about both weather and price volatility, and the need for farm system resilience. For dairy farmers, we are still some months away from knowing where the milk price is going to head. The current signs of improvement are still very tentative, and the fundamentals for a sustained price rise are not yet in place. 
All dairy farmers, but particularly those with low input systems, need to give thought as to how they would handle a summer drought. It was a response to summer droughts that historically led many farmers towards feed supplementation. It could only be an optimist who would think that this coming summer will be as kind as the last one.
For sheep farmers, and perhaps beef farmers, it is also a time to think about resilience, not only from weather but also from price shocks. Both sterling and the euro are currently suffering from the Brexit blues and this does not augur at all well for lamb prices in the coming season. Currently, there is a good chance that lamb prices this year could be back at least $10 from last year, maybe even $15, although once again, a lot could change within the next six months. As the old boy scout motto said: be prepared.
---
Keith Woodford is Professor of Agri-Food Systems (Honorary) at Lincoln University and a Senior Fellow (Honorary) of the NZ Contemporary China Research Centre. His archived writings are at http://keithwoodford.wordpress.com