The Sheep Deer and Cattle Report: Sharp spring schedule lifts for all products but processors warn they may be short lived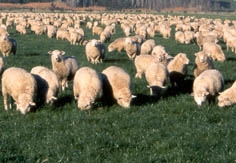 LAMB
Lamb schedules rose sharply this week, as more companies reflect the demand for Christmas chilled meat in a short supply market, and some have been offering supply and quality premiums to attract numbers.
They warn these price premiums may only last until the sea freight deadline of the end of October for the EU/UK  Xmas and Chinese New Year trade, after which schedules will decrease reflecting future lower market returns.
Blue Sky Meats and Alliance have reinforced processors belief that summer lamb pricing remains uncertain, and stated shorn pelts at present are worthless, but woolly ones are still attracting reasonable value.
Southern hill and high country farmers start lambing in great weather conditions that has seen mild temperatures compensate for limited moisture.
North Island operators will be well into their docking and will be readjusting budgets for the pessimistic forecasts for summer lamb prices amid very good feed conditions driven by plenty of rain.
Alliance has been quick to replace Silver Fern Farms as the partner to process the merino hoggets for the Silere brand, now an important  driver  to profits for high country farmers.
WOOL
This week's North Island wool auction was again weak, and only 74% of the offering met vendors expectations.
Again the auctioneers blamed lack of market activity creating poor demand, and cross bred fibre indicators fell to lows last seen  the 2012/2013 year, with finer microns now at 470c and coarser wools averaging 456c/kg.
Scientists report  good progress in improving the hard hill country where improved forage species and new cultivars of sub clovers, have given these areas a significant boost.
BEEF
Beef schedule lifted this week, as the prime market looked to fill the gaps opened in the North Asian market by shortages out of Australia..
As the first shipments of Brazilian beef hit the US market analysts are uncertain how it will influence the market, but in NZ the currency is still impinging on farmgate prices.
Local saleyard prime steers are still selling around $3/kg lwt but a local trade schedule drop last week in the North Island is sure to dampen demand.
Grass is still driving the store market and sellers will have been well rewarded for good feeding over the winter period, as beef numbers in NZ have been estimated to have grown by 2.8% from the year before.
MPI have announced more officials have been employed as quarantine officers, as the tourist boom has stretched resources to keep our borders safe from biosecurity challenges.
They have also taken a hard line on a shipload of pke with unsafe documentation, and are preventing it berthing with fears the cargo may be contaminated.
Officials have also  warned farmers who had velvet leaf infestations to check and recheck last years site, to ensure this serious weed does not reappear and cause long term damage to our soils and crops.
DEER
Venison schedules lifted again this week, as chilled orders continue to outstrip supply although production has lifted significantly as managers try to maximise numbers for this price premium period.
Continuity of supply and the strong currency worries exporters, as the industry tries to grow the breeding herd as fast as possible to meet this future demand.
Good grass growth and mild weather has seen the velvet crop grow rapidly and every year this spectacular growth continues to amaze handlers.