The Sheep, Deer and Cattle Report: Good spring feed conditions but many will receive poor returns for their feeding efforts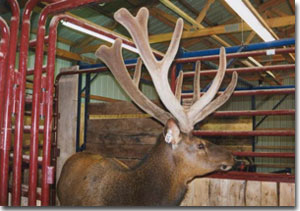 LAMB
Processors are now starting to ease Christmas chilled meat premiums from the weekly schedules, as the shipping deadline looms and with the Pound depreciating further, prospects into the important UK market look poor.
Feed conditions are good in most areas and lambs where there has been plenty of sunshine have done well but with November contracts around $5.60/kg and December $5.40/kg CWT nobody will be excited with prices.
Beef and Lamb NZ have predicted the average sheep and beef farmer will earn only $67,000 before tax this year limiting spending on capital and some maintainence and do nothing for plummeting national sheep numbers.
Silver Fern Farms has announced plans to close the Wairoa mutton plant and will only operate one chain at Fairton, as the land use changes away from sheep has tested the efficiency of many plants.
Export lamb numbers for the year failed to reach 20 million and were 5.5% down on last year, as were mutton tallies, as poor profits from sheep, drought and facial eczema influenced stocking decisions.
Saleyard prime lambs have fallen with more new seasons lambs being offered and schedules easing but are still at similar levels to last year kept in place by strong local trade prices which are ahead of export.
WOOL
Despite a more favourable currency, the North Island auction fell to new yearly lows with the coarse crossbred indicator now below 450c/kg clean, as buyers only bought for immediate requirements, amid restricted Chinese interest.
These low prices have not been seen for over 3 years and are a real dent in confidence for sheep farmers as both products, meat and wool need to perform to return profits to that sector.
The merino market lifted, with NZ sellers getting a boost in prices by supplying wool in Melbourne, in a sale short of Aussie product due to weather induced shearing delays.
Rumblings are being heard from merino growers as some believe mangement shares in the company have influenced direction, at the expense of lowering producers costs.
Wools of NZ announced they will soon announce a new coarse wool contract that will give certainty to growers, in this very uncertain climate.
BEEF
More easing of beef schedules as processors realign to the weak US market, but they still report prime chilled stock is in good demand driven by shortages out of Australia, although prices will ease as supplies increase.
Silver Fern Farms have reported they have started their added value product prototypes under the Shanghai Maling watch, and many will follow to see if producers will benefit from the partnership, or will the gains be lost to the overseas owner.
Strong feed conditions in many areas has kept the store market hot, but this seems out of kilter with future expectations on export product.
DEER
Schedules are now reducing as the European chilled programme nears the shipping deadlines, and readjusts to a frozen supply.
Prospects look strong for improved venison prices over the summer compared to last year, but reduced supply has caused some customer shortages.
Silver Fern Farms is to close their Mossburn plant as a response to these shortfalls, as plant efficiency suffers from the present low through put.
Deer Industry NZ reports that velvet volumes  are growing slowly and could peak at 600 tonnes this year but are confident these amounts can be handled by the global market.
The currency could be the biggest influence in prices this year, as well  as Chinese regulators who are on a food safety drive and are doing an audit on NZ's velvet supply chain next month.