The Sheep Deer and Cattle Report: Standoff continues with velvet but summer venison prices very strong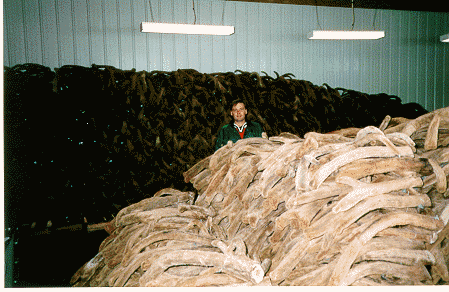 DEER
Venison schedules remain strong over the summer period with schedules about $50/head better than the same stage last year.
However with herd rebuilding started, processors are struggling to maintain supply to existing customers.
The velvet standoff continues, with buyers awaiting the tariff cuts of Jan 1st and with the Chinese audit proving slow to approve regulatory changes the market appears stalled.
Last years A grade average of $125/kg appears at present unlikely to be achieved, although marketers report demand continues to grow and the supply increase is manageable.
Sire stag sales are now occurring as farmers look to invest in both velvet and venison genes to improve the performance of their herds.
LAMB
Processing demand has lifted, but feed conditions aligned with the poor present returns have farmers chasing heavier weights.
Things are drying out in the north and east of the North Island and some areas of the South Island but most areas have plenty of feed to start the summer.
Prices have remained steady over the Xmas break, and are now at a similar level to where they were last year, but with the currency much stronger in a market where product demand is firm in all destinations, farm gate returns are still disappointing.
Reports suggest stud ram sales have been soft with meat breeds popular, but maternal sires harder to shift.
Alliance's chairman predicts more plant closures as the "shift from sheep" continues, but some hope could arrive for an ovine revival with a PGP partnership starting its sheep milking program with Spring Sheep Milk and MPI as the investors.
Autumn mutton contracts are now being offered at $2.80-$2.90/kg cwt and present returns for cull ewes are at a yearly high.
Feed is driving the store lamb market with average sales about $10/hd greater than last year even though the schedule is similar and with lambs wool prices weak margins in trading will be tight.
Surplus store ewes are selling for around a $100 per head, and with cattle prices remaining high and feed supplies strong, demand could increase for quality animals.
WOOL
The last sale of 2016 in the North, saw the market recover slightly at the new lows, but at around $4/kg clean for crossbred wool no one is happy.
Lambs wool sales have also started in a disappointing manner at 414c/kg clean, which is over $2/kg behind last year, and for some this will make the practice of shearing lambs questionable.
A large combined Island sale with 22,000 bales of wool rostered this week will test the market, especially as the quality of product offered will now be showing signs of the wet damp weather and plentiful feed.
BEEF
Feed conditions have kept processing supplies in the South behind the norm as farmers look to put more weight on their animals and hope that oncoming dry conditions will lower the cost of replacement animals.
Schedules for prime animals have remained steady helped by a shortage of supply, but bull prices have been easing back reflecting weaker demand out of the US.
In the US, the market has fallen further for manufacturing contracts and the domestic market has been receiving bigger volumes than last year, adding further pressure to weak prices.

Saleyard prime steers in the South finished the year strongly with prices close to the spring yearly highs, but with few available replacements and those expensive, profits may not be as strong as they appear.
Store animals are still attracting unprecedented demand for this time of year as many livestock farmers look to make something extra with the surplus feed.