The Sheep Deer and Cattle Report: A poor result from Silver Fern Farms illustrates the struggles for the red meat sector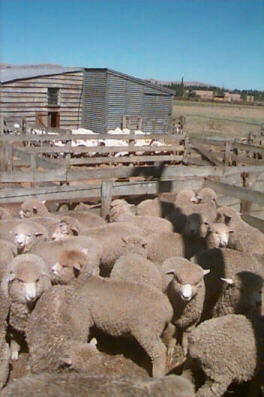 LAMB
Schedules were stable this week, but sheep farmers' confidence is low, as more of the same is just not good enough for most in the sector.
Early Easter production will start next week and it is hoped this strong demand period will kick start better price levels.
In our main lamb markets of the UK and Europe demand remains strong but the currency is thwarting these returns reaching the farmers' pocket. The Prime Minister's visit to Britain to negotiate trade deals post Brexit looks very important. 
The two-tooth sales in the north have started and while the top prices look good at $170-$175. Most animals are still only reaching prices in the low $100's.
Mixed aged sheep are averaging about $100 at the saleyards which is at similar rates to last year but there are few signs that the falling sheep numbers is at an end
Demand for store lambs remains strong at around $70-$75 for well-bred stock and numbers offered in Canterbury are lifting, as the weather gets dry and more foothills properties are weaning.
A significant premium is being held for lambs in the south as feed  and expensive cattle options drives the market and some believe some southern buyers will start bidding at North Island yards soon.
Sheep and Beef farmers confidence levels would have taken another hit on the Silver Fern Farms annual loss for the past year. Some will argue this result shows how important the new partnership deal is for the future of the red meat sector, but only a positive annual result in the coming year will quieten the doubters.
WOOL
The first sale of 2017 saw big volumes hit the market and prices fell as a result, with crossbred indicators reaching new lows at 380c-393c/kg clean.
There was a lift for lambs' wool however, but it was micron dependent and the finer the better for crossbred lambs, to receive a better price.
Industry sources suggest volumes of wool stored is now growing after weeks of passings at auction and this will delay any quick upturn in this market short of Chinese interest (where sales are back 37% on last year).
BEEF
Stable schedules this week for beef, as volumes of prime animals continue to be in short supply. Although nationally, reports suggest bull numbers have picked up significantly.
Saleyards have been full of used sire bulls after they have done the job in the dairy herd, but cull dairy cow numbers are light after two years of heavy culling.

Saleyard prime steers have maintained their price levels over the Xmas break with Canterbury saleyards still 30c/kg lwt ahead of northern venues, for similar weight animals.

The WTO has ruled in favour of NZ over the Indonesian ban on our beef to that country, as trade negotiators strive to get a fairer deal for all of our agricultural products in the global market.
DEER
Venison has maintained the improved summer schedules this week and instilled further confidence amongst deer farmers for the future ahead.

No progress in the velvet standoff but industry officials are confident the regulatory changes made by the Chinese will be good for NZ velvet once they work through the system.