The Sheep Deer and Cattle Report: Wool prices continue to fall with big discounts for poorer quality lots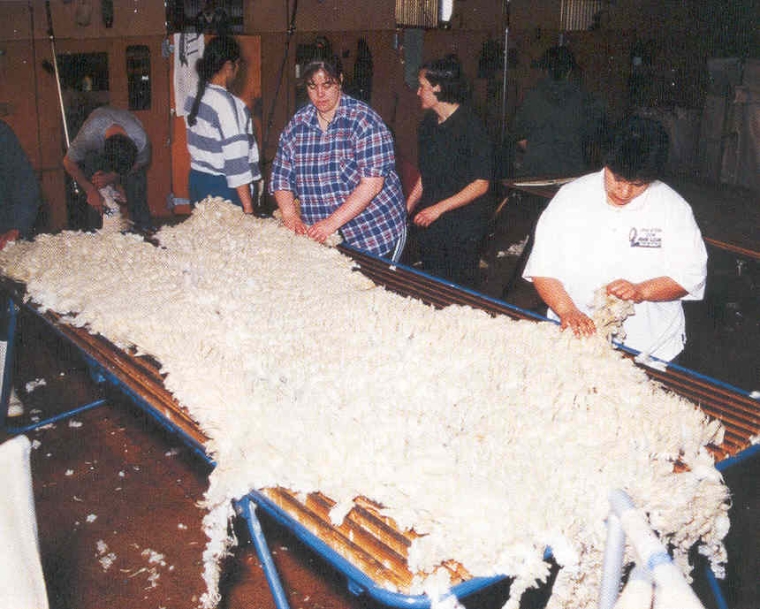 LAMB
Lamb schedules could have bottomed with some companies lifting prices to attract processing volumes for the Easter chilled market.
Demand remains firm but our currency with the UK and Europe between 15-25% stronger than last year, farmgate returns have been eroded away.
The dry (especially in the Hawkes Bay and far north) will have increased processing numbers at plants but volumes are well behind the norm, as those with feed try and compensate the poor pricing, with heavier weights.
Binixi (Oamaru) have stated they will not increase the offer price for Blue Sky Meats, and report they have had a good acceptance already at stated value.
Directors believe an independent report shows there are lots of opportunities avaliable for improving returns, but some ask why haven't management enacted them before now.
Prices for prime and store lambs has remained steady at the saleyards, but the impending dry may tighten margins further, and weaken future demand.
Feed is certainly driving saleyard stock prices in the south and vendors will be very pleased with the average price of  16,000 two tooths sold at Temuka for $156/head, with the tops reaching $235!.
Restocking after the drought and facial eczema outbreaks in the north will have had an influence on prices, as will high priced beef options.
WOOL
Last week's combined island auction again found new lows for crossbred wool, and prices are now back to levels last seen seven years ago.
Poorer quality wools have been heavily discounted and those with product poorly prepared and stained with rain received considerably less than well presented lines.
Lambs wool is especially weak, and at Napier a majority of the offering was passed in, with little optimism that Chinese demand will re-emerge anytime soon.
Reports suggest China is carry too much unsold finished stock and the recent political changes that call into question future global trade opportunities, is doing nothing for confidence in the wool trade.
While many of the North Island lambs are already shorn, southern animals are yet to be fleeced, and managers will carefully calculating the economics of this procedure for works lambs.
BEEF
Prices are stable this week for beef prices, although exporters report the brief rally for bull beef purchases in the US has flattened out.
Plants are now busy especially in the dry areas as prime stock comes ready to harvest but such is the difference between prime and store many have replaced with younger animals to make the purchase dollar go further.
The Chairman of Beef and Lamb NZ is disappointed with the loss of the TPP for NZ's beef trade, and the opportunity to regain tariff parity with other countries for our product.
The store beef market still looks to be well ahead of the prime market, and this trend continued at last week's weaner dairy beef sale in Temuka.
DEER
Schedules were stable this week, although one company lifted heavy weight pricing significantly in a bid to attract bigger volumes in a market short of supply.
Industry officials report velvet has been selling for around $100/kg, and that about a third of this year's crop has been traded.
Second growth velvet will now be being removed and this extra bonus crop, while time consuming to collect, can add significant value to the total harvest.
Fawns will now be out running with their mothers, and some will be now moving their mobs to tidy up pastures and prepare the young ones for tagging and weaning.