The Sheep, Deer and Cattle Report: Further despair at wool auction but demand for Easter chilled lamb is strong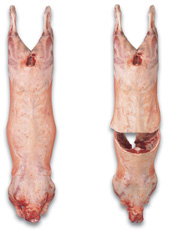 LAMB
Lamb schedules have started responding to supply shortages for the chilled Easter trade, and offers of $5.40/kg CPK by one processor, will bring more animals to slaughter.
The weather induced slow supply and lower numbers has helped manage demand and prevent large quantities having to be marketed onto an uncertain market all at once.
Chinese demand is reigniting for sheep meats, but the UK market remains weak as a result of Brexit, and for the second year in a row New Zealand's export meat and wool revenue drops sharply.
17,000 store ewes were offered for sale last week at Temuka, with top two tooths reaching $152/head and mixed aged animals $134. While in Canterbury store lambs retain a $10 premium over the North Island saleyards at $70-$75/head.
Dry conditions are creeping down from the far north with pastures wilting in Gisborne and Hawke's Bay, after very hot temperatures and the traditional dry returns to eastern South Island areas.
Chinese buyer Cuilam purchased Prime Range Meats in Southland, and Blue Sky Meats shareholders have been told their takeover offer bid of $2.20/share will not be increased.
WOOL
This week's double island auction saw prices again fall with only 64% of the offering selling, and this was after 2100 bales was withdrawn before the sale.
Further big indicator drops for all crossbred wools resulted as prices now sit between 336-344c/kg clean, although South Island wools retain a premium over the North.
At these levels stocks stored are starting to build and overhang a seriously depressed market and many sheep farmers will start to wonder if there is any future for wool.
BEEF
Steady schedules for beef this week as supply issues keep bull beef prospects positive, but cow meat prices could ease as more animals are culled from the dairy herd.
The prime market is looking for direction from China after the New Year celebrations, but this year's January prices were at least ahead of last year.
Dairy bulls finished with mating are flowing into the saleyards and prime steers are maintaining price levels helped by a steady local trade price.
The Russians have banned NZ beef, after a feed additive never before seen in this country was found in a parcel of product. Officials are investigating.
A TB outbreak was reported in the Waikato, and once again this is a reminder for farmers to be careful when purchasing animals from at risk areas and that the funding for eradication of feral animal carriers is a good long term protection for farmed animals.
Dung beetles have established well in Taranaki scientists report and the use of this small insect may prove valuable in mixing the nutrients into the soil from cattle waste any limit runoff into waterways.
DEER
An early rise for venison schedules this week, as spot prices are lifted to sit closer to contract values which have dominated supply up until now.
Exporters report demand remains strong for the limited supply available, but with the NZD firming against the Euro how much will end up at the farmgate is yet to be seen.
The sire stag sales have been reported as variable, but one animal with superior genes for velvet, sold for a record $80,000.