The Sheep Deer and Cattle Report: Easter chilled volumes of lamb prove hard to achieve, as weaner beef and deer sales start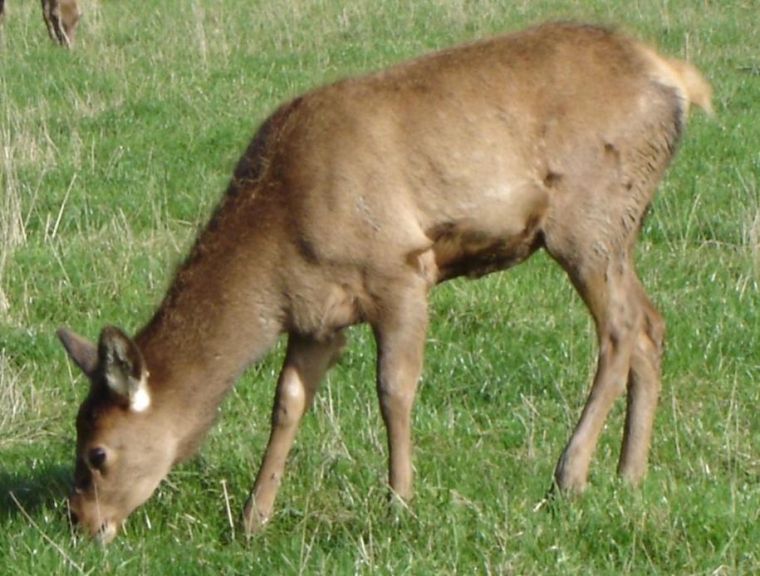 LAMB
Lamb schedules were steady this week, but processors report prices are expected to ease after the Easter chilled program ends this week, after procurement pricing was required to secure supply and meet regular customers needs.
Shortages have kept prices above last year even with the unfavourable currency and this is certain to have affected processors margins which will need to be rebalanced at some stage.
Forward sales of frozen product look reasonable, but with this year's kill behind the norm (13.2% back on last January), increased supply could pressure prices to some markets.
Good rains have fallen into the  dry areas of the North Island reducing the amount of stock offered to slaughter, but increasing facial excema spore counts will complicate managers stock trading decisions.
The board of Blue Sky Meats now supports the $2.20/share takeover bid as another NZ meat processing works falls to Asian investors, and they have urged the remaining shareholders to accept the offer.
The South Island leads the north in local trade prices for both lamb and mutton, although returns from prime lambs sold via the saleyards has evened out.
A new study into the economic and environmental impact of implementing onfarm stock water systems on hill country farms has revealed excellent financial returns from this development.
WOOL
This week's small South Island auction saw prices lift as growers held back supply in a bid to stimulate the market.
Crossbred indicators rose by 17-21c/kg clean and passing's were at the lowest seen in the last two months.
Some report that values appear to have bottomed, but the double island auction next week rostered to sell 16,000 bales will reveal what volume these prices will sustain.
In Aussie, superfine merino wools (18mic and finer) are floating in record territory as demand for quality fine fibre seems to continue unabated.
Wool Industry leaders debate whether the future for crossbred wool is in research to find new high value products for the fibre or by promoting the benefits of wool.
BEEF
Another week of steady schedules for prime and further lifts for bull beef, as processors look to acquire stock before the bull production season ends.
Like lamb, beef processing figures are well back on last year, lead by reduced numbers of dairy cull cows.
The beef weaner sales are about to start in the north and expectations are strong that the high prices achieved for dairy beef animals will be able to be replicated.
Allied Farmers report their first half profit has fallen on the back of a lower bobby calf kill, as more animals are reared to meet the demand from the beef sector.
The new water legislation plan has been announced by Government and it appears sheep and cattle farmers will be facing extra costs to fence off waterways like their dairy counterparts have had to do.
DEER
Venison schedules lifted again this week as old programs run out and demand builds for a shortage of stock.
Alliance is offering a minimum price contract for animals until the end of April, as they look to share the risk of venison pricing itself off the market, compared to other animal proteins.
Weaning will have started in many areas and the race to meet spring liveweight targets has begun for venison finishers.