Overseas Investment Office investigating Trinity Hill vineyard buyer on good character grounds after he pleaded guilty to fraud charges in the US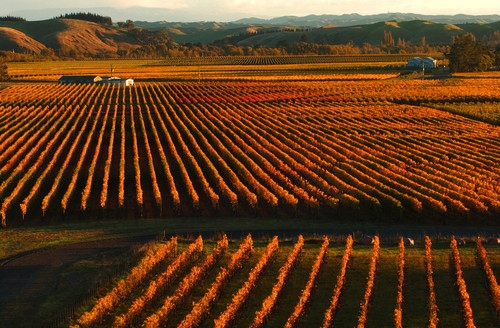 The Overseas Investment Office is investigating whether the US-based owner of New Zealand's Trinity Hill vineyard should remain as 'of good character' after he pleaded guilty to fraud charges in the United States.
Charles Banks' Terroir Winery Fund was granted consent to purchase the vineyard in 2014. He is due to be sentenced on the charges in June. Read more about the case in this San Francisco Chronicle article.
If Banks is found to not meet the OIO's good character definition any more, the New Zealand authority will seek to have him removed as an individual with control of sensitive land in New Zealand.
Interest.co.nz understands the OIO still has to review what demands it would make on how this would happen, for example whether it would look to require sale the whole asset or other ways for Banks' control to be removed.
See the release from the OIO below:
The Overseas Investment Office (OIO) is aware that US wine fund manager, Charles Banks, has pleaded guilty to a charge of fraud in the United States. Mr Banks is the majority shareholder of Terroir Capital LLC, which manages the Terroir Winery Fund.

The Terroir Winery Fund was granted consent to acquire Hawke's Bay winery Trinity Hill in 2014. Mr Banks is due to be sentenced on 26 June 2017.

A condition of consent required the 'individuals with control' of the Terroir Winery Fund (including Mr Banks) to remain of good character. In light of Mr Banks' guilty plea, the OIO is considering whether Mr Banks remains of good character.

The OIO has met with Terroir Winery Fund's representatives to make it clear that in our view Mr Banks is unlikely to meet his on-going obligation to remain of good character.  If Mr Banks is not of good character, then we will seek to have him to be removed as an individual with control of sensitive land in New Zealand.

Terroir Winery Fund reported this matter to the OIO and  is cooperating with our enquiries.

Read the 2014 decision summary