The Sheep, Deer and Cattle Report: Lamb schedules keep on rising as does demand for in calf beef heifers and cows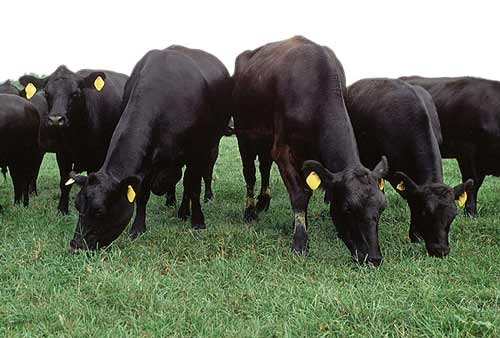 LAMB
More early winter schedule rises for lamb, as average prime animals sit comfortably over the $100 mark, and now sit at yearly highs.
Processors report favourable currency rates have improved demand and on farm pricing, as shortages rule in our main markets.
Alliance says they see prices for the July/September period around 580-630c/kg cwt for lamb and 380-400c/kg cwt for mutton.
Silver Fern Farms report good progress in organising chilled product into China, with a trial shipment soon to test the supply chain and customer reaction.
Rumours are building that Silver Fern Farms Fairton plant could be at risk, and a meeting with staff this week will clarify its future direction.
As the new partnership closes in on it's first 6 months  the company should review the progress it has made under the new entity. A share price of 51c does not reflect any optimism on the company and critics suggest it is falling behind promised expectations.
Blue Sky Meats are moving on after their failed takeover bid, and they will need to refocus quickly, in this very competitive procurement market.
Sheep numbers fell 5% to 27.6 million after droughts, facial eczema and poor financial returns saw farmers changing to other animal options.
WOOL
No changes in the very depressed wool market, as last week's offering at the Napier auction only sold 78% of the sale. Prices remained static for crossbred fleece but there was another small lift for finer lambs wool.
The island premiums which favoured southern fleeces have all but disappeared in this weak market, as more wool is withdrawn from auction, or sale.
An illustration of the market weakness was shown by the sale of some poorer style second shear wool unable to make $2/kg clean!
A wool broker warned this week that even mid micron wools will suffer from price volatility.  NZ product is too reliant on a dominant Chinese market and there is not enough competition to drive prices higher.
BEEF
Prices ease again for manufacturing cow, as the peak kill of the dairy cows is in progress resulting in overtime shifts for the plants.
Prime beef again lifted quietly this week, as Silver Fern Farms expects to get its first trial shipment of chilled beef into China in June.
Alliance sees the winter beef market returning $5.30-$5.50/kg cwt which are at levels way above last year's returns.
Strong interest in beef cows was illustrated at Fairlie, as $2700/hd was paid for commercial in calf heifers mated to top bulls.
Late sales of weaner cattle have continued to attract record prices, and while the store cattle market in the north has eased agents believe it will pick up if soils dry out a bit.
 
DEER
Big lifts in venison schedules this week, as processors reflect demand for product during the low processing period of the year.
Deer numbers have now declined to just 835,000 head, but with recent strong venison and velvet returns, numbers will surely turn soon.