Overseas Investment Office expects 'complex' review of Landcorp's Jericho Farm sale to Chinese bidder due to level of local third party interest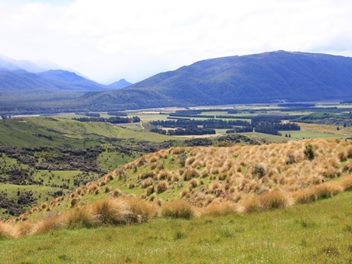 The Overseas Investment Office (OIO) is expecting a "quite complex" review of Landcorp's sale of Jericho Farm to a Chinese bidder.
Appearing before Parliament's Primary Production Select Committee Thursday, the OIO's acting deputy CEO Lesley Haines said the office had not yet received an application for purchase of the sensitive land, but that applications were often not expected until more terms of a deal had been finalised.
When the application does come in, Haines said the review is not expected to be a quick one. Labour's Damien O'Connor asked why this was, to which New Zealand First's Richard Prosser offered, "because there's an election coming up."
Haines replied that the review would likely be complex partly because there was a lot of third party interest in the sale, particularly from Southland locals.
The Jericho Farm was put up for sale in January, with the tender closing in March. Reports have suggested the Chinese buyer well overbid an $8.5m offer from a local farmer.
Its TradeMe listing included the following details:
• 1,359ha (more or less) of freehold titles
• A well developed paddock and tussock sheep and cattle property capable of finishing stock
• Situated approximately 20km south east of Manapouri and 40km south of Te Anau, on the Blackmount-Redcliff Road
• Jericho Farm has a northerly aspect and a balance of flat to easy rolling paddocks, developed hill country and tussock hill
• Full range of buildings including three houses, four stand woolshed, cattle yards and farm office
• Well subdivided by permanent fencing and there is a reticulated water scheme to the flats and easy hill paddocks

Stock wintered in 2016 include:
4851 Perendale ewes, 1525 ewe hoggets, 101 rams and killers, 266 Angus cows, 122 R1yr heifers, 52 R1yr steers and 10 bulls
Land Information Minister Mark Mitchell earlier told the Committee that the OIO had begun to focus more on complicated overseas land purchase applications. The office has been doing an "outstanding job" on the back of a new fee-based funding structure that had seen its team increase from 13 to 30 people, he said.
LINZ CEO Andrew Crisp said the application team had reduced the amount of time required for simple applications to be reviewed to nine days from 30 days a year ago. At the same time, it was being a lot clearer with applicants up front on what was expected during the process.
Meanwhile, the OIO's enforcement team of eight people (up from two a few years ago) had investigated 18 cases since December of purchases that might not have met the rules, Crisp said. All up, 20 matters were currently being investigated. Most investigations were now taking fewer than 30 days.
Labour's O'Connor also raised the fact that New Zealand did not have a foreign land-owner register, asking officials if the OIO's job could be made easier if there were one. Mitchell played for touch, saying he would first have to see what the exact proposition would be before commenting.
Haines said the OIO held records of all consents they had issued. She added, however, that foreigners consented to buy land who had then on-sold to New Zealanders had sometimes not alerted the OIO of this, despite a requirement to do so.
The appearance ended with O'Connor asking the OIO how many applications had been denied during the last 12 months. Formally, the number was two, Haines replied.
However, Crisp added that the process allows for purchasers to withdraw applications based on guidance from the OIO before a final decision is announced. About 30% of applications that "come through the door" were rejected, Crisp said. About 10% of those came back in again, he said.