Steve Maharey says the time is right to make 'food' our purpose with an industry prepared for permanent innovation operating an economic model of 'flexible specialisation'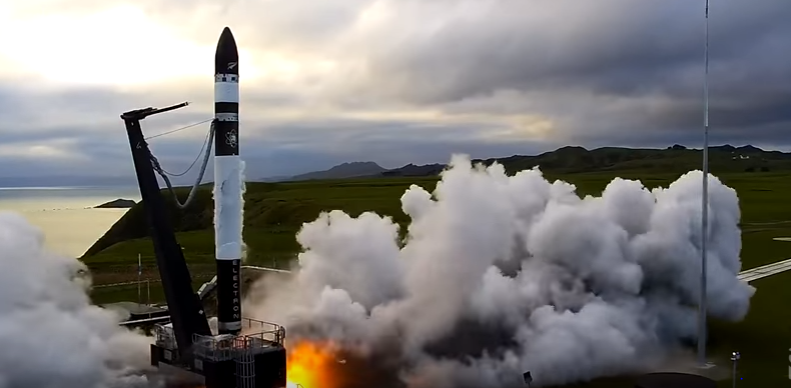 By Steve Maharey*
These should be good times for New Zealand. We live in a nation blessed with natural resources, talented people, a diverse culture and stable government. But it would be fair to say that there is widespread agreement we don't make enough of what we have. In particular, we do not make enough of what we do best — produce food. We used to see ourselves as a very successful agricultural nation because we were. Phrases like 'we live off the sheep's back', 'agriculture is the backbone of the country', and 'an offshore farm for Britain' make it clear that agriculture defined who we were.
More than that, agriculture was at the heart of the way the country operated. All of us, in one way or another, were linked to agriculture. A significant proportion of New Zealanders lived in rural areas. Many towns acted as service hubs for farming communities. Every Thursday the farming community went to town and did the weekly shop. Politics was dominated by the interests of farmers. People who lived in urban areas were acutely aware that their income, in one way or another, relied on agriculture. Many people in urban areas worked on farms even if it was only the occasional hay baling, mangold weeding or milking cows. It was a system. Agriculture was embedded in a society where the rules and regulations of life — some formal, some informal — were geared to agriculture.
But in the 1980s, deregulation of our economy, including the removal of farming subsidies, saw New Zealanders shifting to town (or overseas) and agriculture being labelled a sunset industry. In its traditional form, it was. In the modern world, New Zealand is the only agricultural nation to make it into the OECD rankings. But we are not far up the list. That is because agriculture means commodities, and commodities tend to move down in price. And that price is usually set by someone other than the producer.
The late 20th century was not a great time for agriculture. It was out of favour and largely ignored by a population that lived in urban centres. The mood began to change in the early 21st century. Attempts to diversify the economy — worthy and to be continued — did not pay the dividends hoped for. The fact that we enjoyed a natural advantage as an agricultural nation came back into view.
But, and this is very important, the phrase 'added value' gained currency. It was understood that if New Zealand was to be prosperous, it needed to add value to agricultural products. In essence, this meant changing from being production-oriented to being consumer-oriented; talking about food rather than talking about agriculture; and building a food system that allowed us to add value. Easy to say — not easy to do. But the message has been getting through.
To take one example, the university I used to work for, Massey University, runs an annual New Zealand Food Awards event. Each year the entries get more numerous, the quality goes up and the excitement grows. Last year 400 rowdy people from all sectors of the food-value web crammed into the Auckland Museum to celebrate food and cheer the overall winner, Coastal Spring Lamb, run by Suze and Richard Redmayne at Turakina, near Whanganui. The awards reflect the growing interest New Zealanders have in producing high-quality food products that can command a premium.
I have been an enthusiastic supporter of this trend and an advocate of the need to go beyond what could easily remain a lot of uncoordinated activity. We could end up with products being sold into the very small
Market niche, marketing edge: Suze and Richard Redmayne at the New Zealand Food Awards. Massey University Archives
New Zealand market but not reaching the kind of scale that will grow jobs, increase wages, grow businesses and increase profits. Scaling up means exporting. And that means the many businesses we see springing up around us need to begin with the aspiration to be global and work back from there. To make the most of what is happening, we need to do two things — develop a shared food story and then make it a reality.
Our mission and sense of purpose
There are a number of competing stories right now. For example, one view is that we should help feed the 10 billion people that the planet will host this century. Other suggestions include making use of GM technology, investing in the science needed to create products like synthetic meat, and intensifying farming through such things as vertical dairy farms.
There is something to think about in these views. We must help feed the world, and our research strength in food means we should market our IP to those who want to use it. But if we want to build a uniquely New Zealand food story I believe we should move in another direction. We don't have the land and sea mass to be a volume producer, but we can produce quality food for 40 million or more discerning consumers willing to pay extra to access food that is natural, fresh, healthy, nutritious, delicious, fashionable, safe, additive-free, convenient, sustainable and traceable.
We can produce ingredients offering the same values — New Zealand-branded — for many more people, maybe 100 million. We can ensure that tourists experience the New Zealand food story and return home as advocates of our food. But while tourism is an important part of the economy, it would be unwise to pin our future on simply increasing the volume of tourists. Some three million tourists visit a year, and this has placed considerable strain on local infrastructure. Of course we can and should take the opportunity tourists provide to invest in infrastructure because that will benefit everyone. But we might want to think hard before embarking on a strategy to double or triple tourist numbers because that would risk the very things they come to New Zealand for — space, beauty and the chance to get away from it all. Much better to aim for a manageable number of tourists and ensure there is mutual benefit. They have a great experience; New Zealand gains revenue and a worldwide promotions team.
One of the key strategies here is to ensure that tourists eat well-recognised New Zealand food products. It is amazing that in a food-producing nation it is not possible for tourists to experience a full range of premium products as they travel from region to region. If they could, not only would they spend more but they would have an additional story to tell people when they arrive home. Alongside this, the IP that arises from research, development and innovation can still form part of what we offer the world.
Let me note something here that reinforces this story from overseas. During the visit of former New Zealand prime minister John Key to China in early 2017, Jack Ma of e-commerce giant Alibaba said, 'As a citizen of the Earth I would like to thank New Zealand for your benefit to the planet . . . the Earth is fortunate to have a country like New Zealand. We must embrace this. You should not only buy from New Zealand but should learn from New Zealand. It has great people, education, environment and technology.' And, 'Chinese consumers want "goodness": quality products and services they can trust . . . Embrace, buy and learn from New Zealand.'
'Goodness' and 'trust' are perfect words to summarise the New Zealand food story. What I am saying, and Mr Ma reinforces, is that New Zealand has a food story few if any other nations can aspire to. We have something quite special because of our geographical location, capability, low population, technology and climate.
Every nation would like to be in what, in his book on the 10 rules that lead to success in the 21st century, Ruchir Sharma calls the geographic 'sweet spot'. As far as trade is concerned, for example, Singapore is in such a location. They have a natural advantage. For most things we are clearly not in the sweet spot. But when it comes to food, we are. The world wants and needs what we can offer. This is a positive, upbeat, passionate approach to food. The New Zealand food story needs to be one based on a love of food and celebration of those directly involved with it.
Oddly enough for a nation that has built its economy on food, we have not developed a cuisine as the French, the Japanese or the Italians have. Our farmers more often love farming more than the food that leaves their farm gate. People in urban centres often know nothing more about their food than that it comes from the supermarket. This is changing rapidly. And it must. We will not convince anyone that we are a food nation unless we act like it.
Having a sense of mission — like being the world's premium producer of quality food defined by trust and goodness — will give New Zealanders a sense of purpose that I would argue is missing from our economic strategy. Food could be our 'moon shot', if you will. By this I mean that food can become central to our entire economy. Not exclusive by any means — but central nevertheless.
Once again, easy to say — not easy to do. In fact, putting our energies into an easy mission would do little for the country. It has to be hard because that means we are doing things that will change us.
Flexible specialisation
So we should take on difficult issues. Difficult problems such as 'How does a nation so far away from its markets deliver fresh food to its customers?' will need to become the focus of researchers and industry. New microwave technology already available in the United States suggests that this problem is solvable. Just as refrigeration allowed us to export frozen goods, microwave technology will allow us to give customers fresh or near-fresh food.
We might not just solve problems but also lead trends. Right now, athletes can access the kind of advice that personalises their food consumption to their specific metabolism. Why can't we all have that? New advances in genomics will allow very precise matches between food and what our bodies need. Think of the health gains if we could feed our bodies exactly what they require.
The trend in Asia is towards smaller families and smaller houses, often with no kitchen or storage. Fewer people with cooking skills will offer enormous opportunities for food producers who can meet the needs of these discerning customers.
At home, we face the problem of running farms with fewer people. The challenge will be to innovate, making use of new technologies: the fenceless farm, automated milking, robots for picking crops, computers for everything. More generally, we will need to actively shape the way our economy and society work — creating the opportunities that will get business excited and investment flowing.
This will prompt questions about the type of infrastructure, skills, new technologies, marketing information, transport networks, environmental protection, finance and research that will be needed to transform the economy. A focus on food will allow us to make use of the digital world we are entering. For example, the internet of things offers huge opportunities to link everyone involved in the food-value web. Imagine if as consumers each of us could order our food and be able to track it through every step it took to reach us.
A smart, capable public sector can work alongside an equally smart and capable private sector — each playing its part. For example, research shows that it is vital that the public sector invests in areas that will lower risks for the private sector. Equally, it is the private sector that has led the way when it comes to identifying and realising commercially viable innovation.
A successful food industry will need to do what any 21st-century industry needs to do — organise itself to allow for permanent innovation. If New Zealand is to position itself as the world's premium provider of food, its customers will want to see constant improvements.
Tastes will change because food has become highly fashionable. Other countries will try to copy what we do, so we will need to stay ahead of that possibility.
Flexible specialisation is the economic model we should develop. This model is one of craft production involving highly skilled people dealing with specialist products. Mass-producing cheap food for mass markets may well stay as the basis of food production for many countries. Many other industries still mass-produce products for a mass market. But in all of these markets we have seen the emergence of ways of operating that allow a firm to rapidly and flexibly respond to customers while remaining focused on branded, high-value goods and services. This is the path New Zealand should follow.
Implementation
How do we do this? Step one is to understand that the kind of economy we are talking about requires technological preconditions. More precisely, it is the increasing sophistication of new technology that allows businesses to rapidly tailor their high-quality products and services to the needs of customers. Indeed, the vision I am outlining here is as much about technology and the use of data as it is to do with food.
If food is to be an industry of the future, then it must act accordingly by using robotics, advances in life sciences, digitisation, artificial intelligence, virtual reality and big data. We can see new economic models taking shape in two ways. The first is that large businesses have been breaking themselves down internally so they can move away from mass forms of production to allow for ongoing innovation.
New Zealand is not the home of many large organisations (although the model would suit Fonterra) so it is the second way that may prove most useful. This is to identify what I will call 'districts', where small to medium-size firms (including farms) with common interests can work together to create value.
Another word we could use is 'ecosystem', made up of multiple autonomous yet interconnected institutions and organisations with the flexibility to respond to markets, customers, company needs and opportunity. This is an approach that makes a virtue of what we are. To drive our food vision we can and should look to our regions: smart, innovative food districts that are distinct and have a name and a story that lies behind them. Districts where firms can collaborate on the things they have in common and compete on things that differentiate them.
This will allow small to medium-size firms to reach the kind of scale needed to export and create real value. Scale can be achieved either by an individual firm growing in this supportive environment or by bringing together a range of firms to ensure that an impression is made in the global marketplace. To repeat an earlier point, scale is all-important. Unless we have the ability to feed 40 million people willing to pay for premium products, we will simply not reach our potential. Remember, New Zealand currently makes around $30 billion from its domestic market and tourists, plus $35 billion in exports from food. Meanwhile, others who buy our products are making up to $250 billion. We will only capture that value if we have a story to tell and a way of realising it.
This will require an environment that only government can create. This means being willing to regulate appropriately, ensure access to finance and make food the centre of industrial policy. But central government cannot, and should not, do everything itself. This is a global world which has seen the ability of governments to protect regions disappear. In the 21st century the government can facilitate, but local people have to work out what it is they have to offer and lead that for themselves.
This means leadership from local government, regional development policies and central government policy that ensures the regulatory environment will encourage small to medium-size businesses to thrive (for small businesses, meeting every regulation is a real problem).
This focus on localism (or glocalism) has another positive spin­off — it will encourage community support for business. Change of the kind talked about here requires flexibility, which in turn requires cooperation, which in turn requires trust and pledges of mutual aid that link everyone to community. In many ways, it is the community that is key to everything being said here.
A flexible specialisation approach has to be embedded in a supportive community. It is the support of the community that ensures business can respond flexibly to the changing needs of the market through good and bad times. It is the bedrock of a functioning economic and social system. We had it when we were an agricultural society, and we can have it again.
It might be thought that I am overly focused on food. I am not. New Zealand can, and should, diversify its economy, as people like Paul Callaghan and Shaun Hendy in their excellent book Get Off the Grass have argued. But mission-oriented policy focused on food will help, not hinder, that diversity. If we innovate through every step of the food-value web we will need, for example, many innovations in IT. These innovations can and will spread out into other uses.
If I return to my notion of a moon shot, the announcement by Kennedy that America was going to the moon did not narrow the nation's focus. Rather, it broadened what Americans could do. That is why even today they are so strong in engineering and new technology and lead the fourth industrial revolution.
It is said that if you know your purpose, what you do takes you closer, step by step. The time is right to make food our purpose. Food could be our moon shot — if we tell a compelling story and do the things that will make it a reality.
---
Steve Maharey is an independent director, commentator on social and political issues and consultant. He was vice-chancellor of Massey University from 2008 to 2016.. This article is an essay in Massey University's 2017 New Zealand Land & Food Annual - No free lunch. It is reposted here with permission. The New Zealand Land & Food Annual 2017, Edited by Claire Massey, published by Massey University Press, RRP: $39.99, available in bookshops nationwide.