The Sheep Deer and Cattle Report: More big passings at wool sale but South Island local trade beef closes in on $6/kg cwt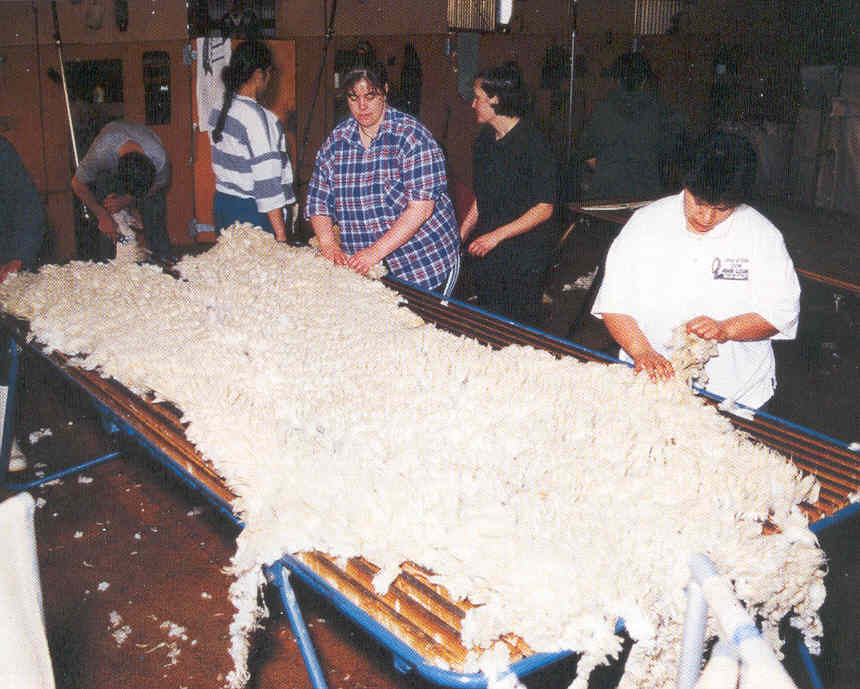 LAMB
Winter lamb schedules are still lifting with export chasing local trade payments of $6.50/kg cwt in the south but only $6.35 in the north.
More scanned dry ewes are being sold via the saleyards, and are fetching strong prices in a market short of stock.
Demand is strong for in lamb breeding ewes with some saleyards reporting deals made between $140-$160/head, and in the south few prime lambs are being sold under $100 and at similar rates to forward stores.
Two weeks of mild conditions have been welcomed as we close into the shortest day, but with cold conditions forecast for later in the week, farmers should remember that winter proper doesn't often start until July, and August can be tough too.
Economists suggest the indecisive British election results will probably mean another period of weak demand for lamb into that important market.
Input prices for sheep and beef farms are easing report Beef & Lamb NZ, with interest, fertilizer and seed costs dropping, but increases with fuel, R&M, and vehicle running costs.
Early post Fieldays reports suggest sales are well up on last year as farmers have taken advantage of competitive prices to spend on aged capital, overdue for replacement.
WOOL
The South Island wool auction saw the market reach new lows with just over half the volumes offered, reaching growers reserves.
Brokers are reporting there seems to be no bottom especially for lines with excessive colour and high in vegetable matter.
Demand is stronger for the finer end of the crossbred clip, but coarse indicators are trending back towards the  lows set in February, and everyone is concerned about the volumes of stock on hand.
PGGW have announced a profit downgrade as the Chief Executive is to stand down at the end of the year.
Poor returns from the Seed and Grain business and Wool were some of the main influences in the reduced profit.
BEEF
Still some late demand for manufacturing cow, as imported beef pricing into the US remains firm.
Currency concerns are returning on the back of the US economy and the Trump effect, as over the last month the US greenback has firmed 4 cents against the Kiwi.
Prime animal values are steady but processors are also reporting that demand for bobby calves has improved, in spite of the firming currency.
South Island local trade beef schedules lift to $5.90/kg cwt and close in on the magical $6 (already reached by lamb and dairy), but North Island prices still lag behind as they have all year.
Early winter bull sales have been strong and agents are reporting lifts of around $1000/hd average are common, with good clearances at all sales.
In calf heifers with herd history are selling for a premium, as are older cows, as the trend of increasing the cattle : sheep ratio continues.
The National beef progeny test releases more results and the Simmental breed led the way in weight gains across a variety of breeds.
Silver Fern Farms has offered six $5000 youth scholarships to encourage careers in food and farming in the red meat sector.
There has been a merger between Wallace Coropration and Farm Brands in the co-products business, as their rendering and tannery operations look for more efficencies by joining forces.
DEER
Alliance lifted spot venison schedules again by 10c/k cwt this week, and report that frozen stocks into Continental Europe have been cleared, ready for the new chilled product season.
The Livestock Rustling bill was drawn in the Parliamentary ballot, and farmers will be pleased this issue is being taken more seriously, after years of enduring weak interest by officials in livestock theft .