The Sheep Deer and Cattle Report: Competition strong for winter prime stock as deer sector heralds success in developing new markets and product lines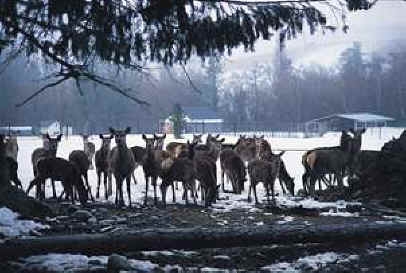 LAMB
More winter lamb schedules lifts this week, as processors report some markets are approaching historic highs and some importer resistance to the new levels.
Local trade values have now reached $6.60/kg cwt in the South Island, and bank analysts are suggesting, low to mid $5/kg/cwt forecasts, seem likely for next seasons product.
Body condition scoring done at the same time as scanning, is being used as a management tool to improve the efficiency of feeding during winter and early spring.
Federated Farmers has voted for a change of leadership style, with West Coaster Katie Milne voted in to chair this organization for the next term.
A large saleyard offering of in lamb ewes averaged $137/hd at a sale last week at Te Kuiti as buyers return with confidence after improving lamb meat prices.
WOOL
The North Island wool auction saw growers reluctantly accepting the new low price levels, for mainly second shear type wools offered.
Wool brokers have commented that crossbred wool faces real challenges, as there appears no price bottom especially for coloured fleece and offerings with high VM readings.
They acknowledge that present prices are below the cost of production, but are hopeful that prices can return to the 5 year average of $3/kg greasy.
The present main drawback to any price recovery they say, are high stocks of semi and unprocessed wool being held in China.
Carr Primary Wools report progress with their Just Shorn brand in the premium US carpet business as they look to create greater value for farmers prepared to contract their wool.
BEEF
The cow kill is reducing rapidly, but the present prime recovery is being hindered by the strong US currency.
Silver Fern Farms has driven the beef schedules this week with big winter schedule lifts, and AFFCO reports good demand for its beef exports to China.
South Island local trade pricing for beef has now reached $6/kg, but North Island values still lag well behind.
Wet conditions especially in the north has dampened store cattle demand but agents believe that once grass starts growing in the spring prices will surge once again.
The Fieldays review points to a much bigger spend by farmers at this annual event, after a year of better prices allowed more to be invested on capital and infrastructure.
A major milestone was reached with opposum control over 30,000ha in Southland, but participants still believe the target to be pest free by 2050 will be a tall task.
DEER
The US is now NZ's single largest market for venison, and they now purchase leg cuts as well as middles.
Competition remains tight for product and published schedules remain sparce as processors look to retain existing business with reduced product.
The industry led investment in market and product development led this change, as an emphasis was made to reduce a dominant reliance on the traditional German seasonal market.
The new Cervena chilled programme in Northern Europe is continuing until late August in another effort to break the eating seasonality of the product.
While volumes sold are small at present, the plan to expand demand year round for chilled product, will help maintain strong pricing levels and encourage reinvestment to grow numbers again.
Ag Research is being undertaken to study the impact deer farming is having on waterways in the hill and high country farms of NZ, as the industry looks to adapt our farming systems to the new environmental guidelines.