The Sheep Deer and Cattle Report: Wool season finishes with plenty of unsold stock but breeding ewes scanned with twins sell for over $200/hd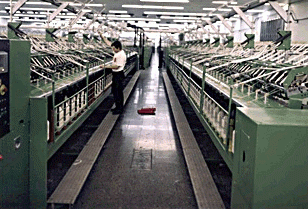 LAMB
Lamb export schedules were steady this week, but demand from local trade dealers continued, with prices in the south, reaching $6.60/kg cwt.
The ASB reported that June lamb prices were nearly a record, suggesting the shortage of supply looks good for spring values.
Scanning results in the early lambing regions are looking good with some flocks 20% ahead of last year, but dry lambing conditions will be needed to ensure a healthy result.
Breeding ewes offered for sale with scanned in lamb twins aboard sold for over $200 at Fielding with others SIL making $140-$160 per head.
The last of the store lambs are making more than earlier sales of prime animals as demand for numbers suitable for spring harvesting intensifies.
Processors also report mutton stocks are low, and the first sales of chilled meat have been made into China.
Lincoln University announce that plans for Taratahi Agricultural Training Centre to takeover Telford are awaiting ministerial approval.
They also report that the Government will provide $85million of the $206 million required, to develop the new education and research hub in partnership with AgResearch, at Lincoln.
WOOL
The 2016/17 wool season has ended, but the problems for wool have not, as merchants and brokers report big stocks of unsold wool both in warehouses and farmers woolsheds.
Predictions are it will be a while before prices rise again as China needs to get rid of their yarn stocks and then the stockpile needs to be managed onto the market.
PGGW are calling for more investment in innovation and promotion for crossbred wool, but most are finding it very hard to find any positives for the future of the product.
The last sale for the season saw only 70% sold and coarse crossbred indicators are now back close to yearly lows of February, even for the better types lines.
The small offering of mid micron wools lifted in price as the gap between demand for finer micron wools widens.
Such is the weakness in the market, some have expressed fears that the dag crushing industry is under threat of survival.
BEEF
Stable schedules for both prime and bull beef this week, but exporters report some price resistance in Europe, and easing of values from North Asia.
Bank analysts report record beef prices for June and reaffirm good prospects are forecast for the coming year.
Bull sales have been successful nationwide, with some vendors reporting prices are up 20% on last year, and all sales have had high clearances.
Prices for prime steers at the saleyard are firming with the local trade lifts which saw North Island prices increase by 10c/kg but still remain behind South Island values by 20c/kg cwt.
Monsanto reports it will fight scientific claims of their product Roundup's  ingredient links to cancer, as all in agriculture will be concerned about this well used herbicide.
DEER
More stable venison schedules this week, as processors report frozen stocks are cleared, and chilled supply is due to start in the middle of this month.
More changes in the deer processing sector as Alliance plan for their reconfigured Lorneville venison plant will reopen in mid 2018, as both big Co-Operatives upgrade and rationalize their capacity, ready for the future.