The Sheep Deer and Cattle Report: Some indications meat prices maybe peaking but wool hits new lows at latest auction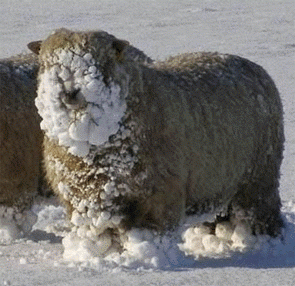 LAMB
Another steady week for lamb export schedules as pricing is approaching historic highs for some frozen cuts.
Most of the product is now being sold chilled, and one exporter reports strong consumer interest in product produced on grass, and antibiotic free.
Scanning results look good and some are reporting levels are 20% ahead of last year but wild cold weather predicted for this week reminds farmers they should only be counted after tailing.
Demand for breeding ewes is strong, and one line of 5yr animals scanned in lamb with twins, sold for over $200/head last week in Fielding.
Another big sale  of in lamb ewes was due in Temuka this week, but the snow forced the postponement of this sale to next week.
The Sheep Industry awards were held in Invercargill last week, as the sector highlighted excellence and innovation from farmers over the last year.
The mutton schedule has gone off the boil but few are  being harvested now, and those are mainly on contract.
NZ trade officials believe they are in a good space to sign a free trade deal with the UK post Brexit, but strong political lobbing is expected from British sheep farmers.
WOOL
The first sale of the new season was a North Island auction, and this again revealed the disastrous state of wool pricing.
In a sale dominated by second shear wool, coarse price indicators fell to levels not seen since 2009, and even other longer wool types met very poor pricing levels.
Offers for coarse wool lines especially those with weather induced colour are coming in well below $2/greasy, with one farmer reporting being offered a price of $1.67/kg for a coloured second shear line.
Exporters report global demand for crossbred wool is at an all time low, and industry sources suggest maybe about 200-300,000 bales remain unsold.
Some farmers report that returns for second shear and lambs have not covered costs and will be looking at shearing patterns, to address this loss making procedure.
Interest in breeds that shed their wool will rise, and those bred with little belly wool and a bare crutch could also interest some, that are looking to reduce the cost of shearing out of their farming system.
BEEF
Some easing in prime schedules this week, but the US market for manufacturing type beef remains strong.
A lack of supply from Australia and NZ combined with a suspension of Brazilian beef imports unable to achieve US regulation, has driven present demand .
US beef production is expected to increase next year by 4% and will be at the highest level since 2010, and with burger prices and corn futures low, some readjustment in pricing could be due any time soon.
China has restarted US beef imports into that country and lifted a ban that has been in place since 2003, to increase competition for exporters that have had early access into that country.
Dairy herd calving has started up north and early interest is being shown by farmers keen to rear beef cross bobby calves and enter the beef sector at the lower levels.
The Ruataniwha Dam proposal looks "dead in the water" after the Supreme court ruled that DOC land  needed for the storage lake cannot be swapped for farm land as compensation.
This area prone to regular droughts will be disapointed with this ruling but some are suggesting the Government may change the laws to allow this to proceed.
DEER
Another week of stable venison schedules as early harvesting begins for the European chilled harvest.
Spot prices have now moved ahead of minimum price contracts offered back in May, by about 40c/kg cwt, and shows just how strong the market now is.
With this wintery cold snap approaching, farmers with velvet stags need to ensure they are fed well to prevent any sudden deaths brought about by underfeeding, especially as some of the early casting stags will only be 3-4 weeks away from button drop.