The Sheep Deer and Cattle Report: In lamb ewe demand eases as winter weather tightens feed supplies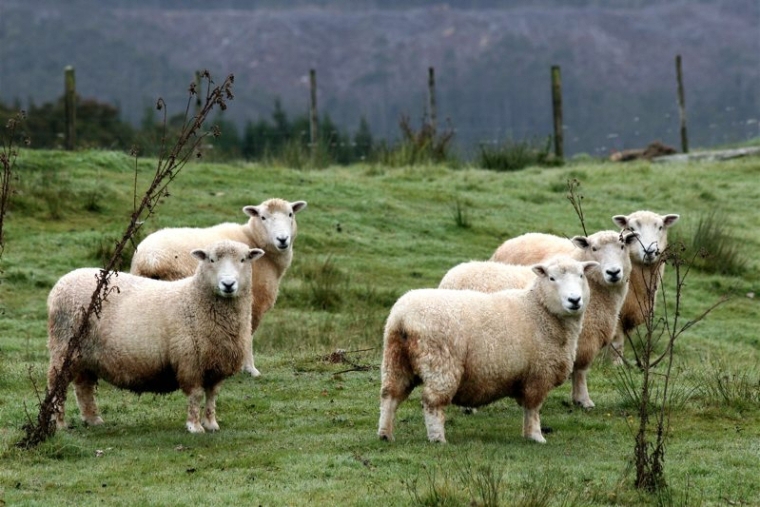 LAMB
More small lifts for lamb export schedules this week, as processors report pricing is ahead of expectations early in the year.
Some easing of frozen demand from the UK and another supermarket chain moves to 100% British lamb, in response to Brexit changes.
This will influence future demand for our product in that country, especially legs, but will provide opportunities in Europe where once that product was sold.
Early lambing has started up north and the wet weather will be causing problems with survival as lambs hit soggy pastures
The delayed in lamb ewe fair at Temuka produced reasonable returns for vendors, with the sale averaging $147/head, and top sheep making $186.
Some vendors went away disapointed epecially as some were scanned in lamb with high percentages, however wet conditions and a big yarding dampened expectations..
Alliance are to invest $3.4 million in new band saw technology with a big push to improve work safety at their plants.
WOOL
Another North Island wool sale with mainly coarse micron second shear wools, saw indicator prices stable at 269c/kg clean, and the offering only 81% sold.
All the old theories of how to save the wool industry are being dusted off but tthe lack of will of growers to invest anymore is a real stumbling block for the sector.
BEEF
Beef schedules were stable this week, as volumes processed are low in the off season.
Analysts report that future burgers will be a mix of processed beef and plant based protein, as sales are driven by lower costs and a trend to consume products with a lower environmental footprint.
Angus cattle won the Steak of Origin grand champion price as contestants all agree that the only way to compete with "meat imposters" is for consumers to have a tasty tender experience.
In Europe reports are emerging that the CAP agricultural system is under pressure from EU finances, and if our farmers can keep our systems low cost, future opportunities could arise in this big market.
A shortage of stock continues and demand up north for older cattle is strong, although some debate the strength of the margins after some sales breached $3/kg liveweight.
Prime cattle prices sold at the saleyards seems to have plateaued, and north island premiums have returned after much of the year values favoured the south.
DEER
Venison schedules remain stable pre the spring chilled product season and volumes harvested are low.
The Deer Industry has been running field days targeting rural professionals, as they look to promote and educate the sectors profitable long term vision.
Mountain River Venison has developed a novel range of grilling cuts for the Swedish market, that aims to exploit that countries interest in eating reindeer meat.