Keith Woodford argues restating the dairy messages of yesteryear is not the only path to dairy salvation & an open mind is needed on 'pasture-plus' opportunities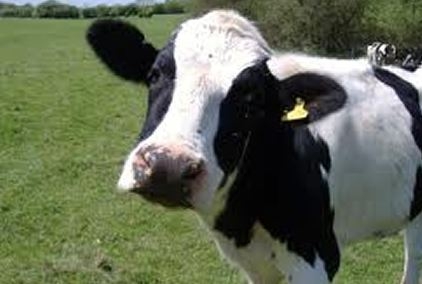 By Keith Woodford*

A key and consistent message over many years from DairyNZ to its 12,000 farmer members has been the importance of optimising the use of grass.  Aligned to this, has been an ongoing negativity to non-pasture supplementation.
 I know of no-one who disputes the ongoing importance of grass to the New Zealand dairy industry. However, there are many who would argue – and I am one of them - that DairyNZ has become blinkered to the opportunities that can arise from 'pasture-plus' dairy systems.
Ironically, despite the DairyNZ focus, there has been a steady drift by farmers to increasing use of supplement since the turn of the century, typically by matching stocking rate to peak pasture production and then feeding supplements in the shoulder seasons. At the same time, per cow production has been increasing significantly from 288 kg in 1999/2000 to 372 kg in 2015/16.  Not all of this increase will be due to supplementation - there will be a genetic times feed interaction – but it would be a brave person who argued that better feeding was not a key part of the story.
Given the dominance of DairyNZ within the rural communication system –  they are the industry body whose mandate is farmer-focused research and extension -  it has been challenging for those with alternative perspectives to tell their story.
However, there are a few out there who have tried to counter the narrow-focused approach. Most recently, Howard de Klerk has written several articles in farming newspapers and at this own website. (See notes at end for links).
Arguably, the long-time leaders in promoting pasture-plus dairy systems within New Zealand have been Sue Macky and Bryan McKay from DairyPro (DPSL). Although Waikato-based, they have clients from across New Zealand. Many of their clients have intensive systems, but others are low input. As Sue Macky says, "we help farmers whatever their system, but it is the more intensive farmers who typically come to us".
Recently, I spent two days with Sue Macky and Bryan McKay. My key purpose was to learn more about composting barn systems. However, what I learned about composting barns will provide a story for another day.  
Much of my time with Sue and Bryan was spent discussing the basics of supplementation to enhance cow health and cow production. I saw clients with low veterinary costs, amazingly high six week in-calf rates, milksolids production of over 100% of cow liveweight, and cows still in the herd at more than 15 years of age. It was a story of happy cows and happy farmers.   
Of course, there will also be many high input farmers who don't get it right. It definitely is not just a case of shovelling in the feed. That approach is a quick journey towards heading out the back door! As with any farm system, it is the detail that counts.
I have known for a long time that more intensive farming systems can be profitable. Some years back, I supervised two final year Lincoln B Agr Sci students whose dissertations involved case-study analyses of farmers who were using intensive 'pasture-plus' systems. One of them analysed a suite of South Island farms, the other studied North Island farms.
Typically, the non-pasture feed component on these farms comprised about 30-40% of the diet, but that still meant that pasture was very important as the base feed.
The outcomes from their analyses were clear: top-level farmers can make intensive systems work extremely well, but at least within seasonal milking systems, the efficient use of pasture as the base feed remains important.
For me, there were no surprises in these answers. This was because for more than five years I had been part of the judging team for the New Zealand Dairy Business of the Year. I could not help but notice that the most profitable farmers were often farmers who had strong elements of 'pasture-plus'.  I also noticed that amongst these top farmers, they were achieving well above average per cow production, but doing so while still maintaining a low cost of production.
One of the messages that some people struggle with is that low input is not the only way to control costs. Cost of production involves both a numerator (income) and a denominator (production). And these profitable farms typically had a very strong denominator.
On occasions, I have discussed these and other results with DairyNZ personnel. The standard response is that this might be okay for top farmers, but this is not the way for average farmers. The other response which comes out occasionally - sometimes reported through intermediaries - is that 'we don't believe the figures'.
By chance, on the way back to Christchurch I met a farmer with an intensive system who had some years back been a regional winner of the Dairy Business of the Year. I asked him if he had gone into the competition again. He said 'no', and on further questioning he said he had experienced more than his share of 'tall poppy' syndrome. That is why many of the best exemplars prefer to quietly get on with life away from public attention.
In recent months, DairyNZ has renewed its arguments against supplementation, led by Chief Scientist Dr John Roche but with others in supporting roles. Dr Roche has talked in oral presentations of his 'epiphany' where he found evidence that low-cost pasture systems were indeed the optimal pathway for New Zealand farmers. So, I thought I had better go back and look at the data he was using.
In written material, Dr Roche refers regularly to a recent paper in the Journal of Dairy Science, co-authored by himself and five colleagues. This paper presents data from farmlet research trials conducted nearly 20 years ago, and then combines this with costings derived from recent DairyBase data.
The data relevant to pasture supplementation came from three Waikato farmlets, each of 5.7 ha, fertilised with 200 kg of N, and stocked at 4.41 cows per hectare.  The cows in one farmlet had no supplementation, in another they had 1.3 tonnes dry matter of cracked maize, and in the other farmlet 1.1 tonnes dry matter of maize silage. The maize silage was low quality (6% crude protein, 10.3 MJME per kgDM).  The initial weight of the cows averaged   497 kg.
Without supplementation, the cows only produced 267kg milksolids. There is only one way to describe that production from a 497kg cow: terrible. 
When supplemented with maize. the per cow production rose to 396 kg milksolids, and with maize silage production was 359 kg milksolids.
Although these are big responses, the production is still well below what many would consider desirable for this level of supplementation. With current-generation cows of that liveweight, we would be looking for at least 500kg of milksolids. It seems likely that the stocking rate of 4.41 cows was excessively high, and maybe other things were also astray in these farmlet trials.
To put an economic calculation on these data, the authors valued the maize at $500 per tonne of dry matter (which seems very high compared to recent prices) and costed the low-quality maize silage at 32 cents per kg dry matter. They then used data from DairyBase (which relies on accounts submitted by farmers) to further increase the overall costs of supplementation by about 20%. The additional milk produced was valued at $4.04 for fat and $7.35 for protein, which equates to approximately $5.50 per kg milksolids.
So, what the paper did was take below-par production data from NZ-bred cows of more than 15 years ago, added a below-average milk price, added in well above average feed costs, and then assumed that each extra dollar on feed increased other costs as well, bringing the additional costs cost to over $620 per tonne of cracked maize dry matter. Not surprisingly, the conclusion was that supplementation is uneconomic.
As for the maize silage, I would certainly not want to be paying 40 cents per kg dry matter (all costs included) for maize silage of such low quality. But even then, it basically did break even (despite the conclusion otherwise).
Ironically, the DairyBase data that they used, and which was published online in a supplementary table, showed that the pasture-plus farms (which DairyNZ calls System 4 and 5) did make bigger per hectare profits than the pasture-only farms (Systems 1 and 2). It was only when the DairyBase cost data was combined with production data from a totally different source that the results became uneconomic.
I am reminded of an old saying about using numbers like a drunk man uses a lamppost: for support rather than illumination.
So, my call to DairyNZ is that they would serve the industry better if they could take a more balanced perspective to issues of farming systems. The do not need to forego a focus on pasture-only systems, but they do need to take the blinkers off. They need to recognise that restating the dairy messages of yesteryear is not the only path to dairy salvation.
A starting point could be to bring in some of the experts on pasture-plus to upgrade their own staff.
Alongside this, if DairyNZ continues to use DairyBase data for analysing farming systems, then those analyses must be undertaken on a regional basis so as to avoid what statisticians call 'confounding'. The analyses also need to be undertaken by people who understand not only the nuances of different farming systems, but can also use advanced statistical methods to analyse aggregate data.  Simple regression is not good enough.
From there, it is a case of going wherever the evidence leads.
---
Notes:
1) Howard de Klerk's recent articles can be found at http://www.dnms.co.nz/
2) The farmlet trial published in the Journal of Dairy Science can be found at http://www.journalofdairyscience.org/article/S0022-0302(17)30570-2/pdf
3)   DairyNZ farmer extension material from Dr Roche focusing on the poor economics of supplementation can be found at  https://www.dairynz.co.nz/about-us/event-presentations/farmers-forum-2017/
---
*Keith Woodford is an independent consultant who holds honorary positions as Professor of Agri-Food Systems at Lincoln University and Senior Research Fellow at the Contemporary China Research Centre at Victoria University.  His articles are archived at http://keithwoodford.wordpress.com. You can contact him directly here.