The Sheep Deer and Cattle Report: Some upward movement for coarse crossbred at last weeks wool auction but finer fibres reach record levels in Aussie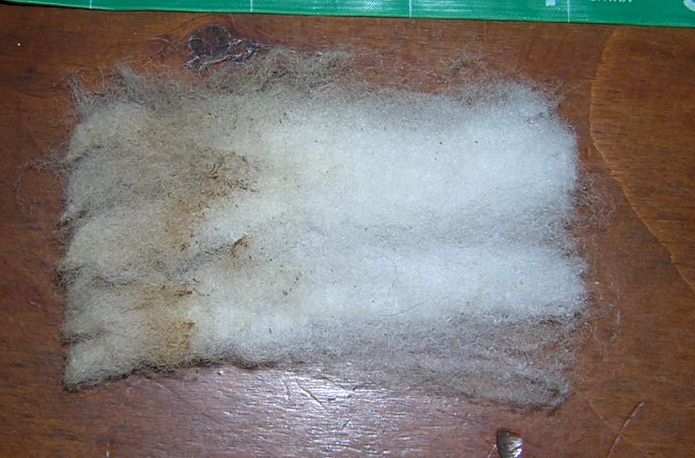 LAMB
More rises in export lamb schedules as the short supply of chilled product drives prices forward.
Not such optimism on the frozen product front, however, as prices are peaking and the hot weather in Europe and the UK have sapped demand.
The NZ/China chilled beef and lamb trial has started with processors testing their cold storage and transportation systems, which are vital to ensure product quality is maintained at the plate.
Beef and Lamb NZ's annual stock survey has shown sheep numbers falling further by 0.9% but, with hoggets retained lifting and more lambs being born predicted, hopes are that the shift from sheep has bottomed.
Farm expense data seems under control with wages and repairs and maintenance showing only small increases but feed costs lifting the most on the back of the wet weather.
More northern flocks have started lambing and some reports out of the Hawkes Bay region suggest good survival and high percentages.
Other areas have been affected by continual wet conditions that has held up pre lamb shearing and made management with early lambing flocks difficult.
Those that purchased store lambs in the autumn for this spring harvest should have made good margins based on present returns from the saleyards.
WOOL
The South Island wool auction sale last week was slightly stronger, with 83% sold and the coarse indicator lifting to 282c/kg clean.
Some are reporting hopes that the crossbred wool slump has bottomed and is now slowly moving up again, but with significant stocks on hand any lifts will be slow.
Merino and mid micron wools continue to attract strong demand, but Wool Services International have ceased publishing these micron groups and the scope of the lifts are unable to be compared with other years.
In Aussie 22-23 micron fibre reached record highs as buyers chased the finer bales for quality clothing production in a market short of supply.
BEEF
A steady week for prime beef export schedules but the weakness in the US manufacturing beef market remains.
Prime markets into Asia remain subdued and the current volatility with the US dollar is also impeding farmer returns.
Beef cattle numbers lifted 2.8% on the back of strong demand for weaner cattle in the autumn but the wet weather has dampened numbers of heavy cattle in the saleyards at present.
Local trade beef schedules were also steady as were prime steers sold at the saleyards where the traditional spring premiums are yet to be seen.
DEER
More lifts in spring venison schedules as buyers for the European trade react to shortages in supply, driven by more females being retained and the industry initiative of development of new markets.
Early finishers will be weighing their tops and will soon look for "the spring trigger" to ignite growth rates so marketing targets for chilled venison production can be met.
A new deer husbandry qualification has been developed by Deer Industry NZ, as participants are upskilled with knowledge to allow production goals to be achieved, and a universal quality assurance standard has been agreed on by all export processors.
Some areas of the country are reporting early signs of spring and this could help casting of buttons signaling the start of velvet growth.