The Sheep Deer and Cattle Report: All set for a good drop of lambs if the spring weather holds and winds dry things out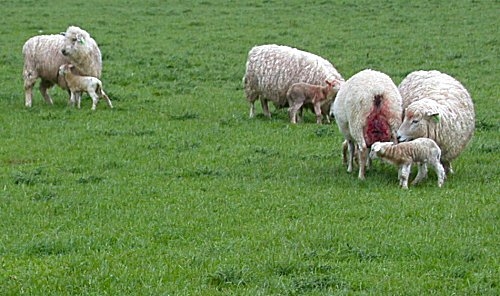 LAMB
Export lamb schedules keep on rising, helped by an easing currency, a shortage of supply and low stocks on hand.
Negotiations are underway for price and volumes for the Christmas trade into the UK and Europe, and with smaller volumes to deal with exporters have been successful in diversifying into more profitable markets.
It has been reported that AFFCO has had success growing its Swedish business, where lamb consumption is growing per head, and is seen as a more sustainable eating option than other proteins.
The main flock is now due to start lambing, and scanning reports suggest plenty of lambs are due to arrive.
Conditions are wet all over the country, (some regions have had their average annual rainfall already) and while feed supply is reasonable, lamb survival will be dependent on mild temperatures. 
The only exception is the deep south where farmers are revelling in dry mild conditions and enjoying trouble free lambing.
Southern local trade lamb is now paying $7/kg cwt and saleyard prime lambs averaged $156/hd at Canterbury venues last week, while northern domestic values are slightly behind.
One processor reports optimism that there will be strong demand for wool skin rugs at the Shanghai Leather Fair, but is less confident about demand for fellmongery grade skins.
WOOL
Last week's South Island auction saw increased demand and prices for some outstanding lines of pre lamb shorn wool.
In an offering of over 11,000 bales, crossbred fleece of all microns and lengths achieved strong price lifts, and the passings were the lowest seen for several months.
Merino and mid micron values maintained their present run and those areas still running these breeds will at last be recieving sustainable returns.
The easing currency is helping some of the recovery, but future demand for the coarser end of the crossbred crop is an issue the sector still needs to address.
BEEF
Export prices again eased for manufacturing and bull beef product, on the back of lower demand due to the US herd rebuild.
Prime beef prices moved up last week helped by an easing US/NZ currency and low volumes offered to harvest.
In the last few weeks South Island saleyard prime steers have lifted in price on the back of shortages, but in the North Island local trade schedules lifted to a yearly high of $6/kg. 
Demand for beef into China is growing and exporters are hoping for growth here, after the closure of Japanese markets due to duty increases, making that market uneconomic.
DEER
Further lifts in spring venison schedules as the European chilled sales have now been finalized up until mid November, at prices well ahead of last year.
Exporters are optimistic about future prospects for venison from an array of market destinations, as the industry now endeavours to breed up, to meet this renewed demand. 
Research results are now coming through, confirming the wisdom of investing in sires of proven genetic merit with high growth rate traits, for venison.