The Sheep, Deer and Cattle Report: Positive vibes echoed for sheep meats but processors urge caution for beef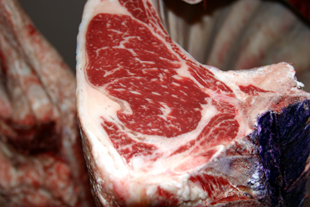 LAMB
A stable week for export lamb schedules, and indications is that pricing may have peaked.
Some of last years lambs are now getting close to hogget teeth eruption, and finishers have increased numbers for slaughter to ensure they don't get caught by the age downgrade.
Post Brexit NZ exports of lamb have dropped to record lows to the UK, but processors have been successful in placing these volumes elsewhere at no price disadvantage.
Silver Fern Farms reported that it expects lamb numbers to be up this season after positive reports from early lambing areas.
Southern flocks are now into the bulk of lambing and while the weather has been wet, no major storms as yet have caused any significant casualties.
They also suggest a $1/kg differential from pre Christmas chilled product to the main part of the season, and if this results in a $6 schedule for that time of year most sheep farmers will be well satisfied.
Store lamb numbers have dwindled at the saleyards and most are being bought by processors, as the new crop of spring lambs is now imminent.
Ewes and lambs all counted  continue to attract strong interest by those unwilling to invest in the grass market for cattle, and farmers optimistic that sheepmeats will have a good season.
One company is offering $4.25-$4.50/kg mutton contracts for the October/November period, as processors report strong demand from many countries for this product
WOOL
The mini run off the bottom for crossbred wool was halted at last week's North Island auction, as a stronger currency, and refusal by Chinese buyers to meet the current prices for hogget wools, eased prices.
This resulted in both crossbred indicators falling back, with the coarse level now at 307c/kg clean, and fine now at 359c.
Merino wool processors continue to show innovative ways to use their product, with the Kiwi firm Allbirds raising $40 million to expand it's foot ware label.
BEEF
More steady export schedules for all classes of beef this week in the low supply part of the year, except manufacturing cow which continues its easing trend.
In its new season outlook, Silver Fern Farms warned that it believed the present store market was over heated, and once the supply of prime animals lifts, schedules could fall in response to increasing volumes out of Australia and the US.
Exporters believe the local trade market is well ahead of sustainable levels, and believe an adjustment will soon come, once finished animal numbers increase.
More yearling bulls are now coming on the market, and reports suggest more male bobby calves have been reared this year, as dairy looks to fill the demand for numbers that was shown in the autumn with beef calf sales. 
Alliance has announced it has bought a Singaporian marketing company, as it looks to give itself more influence in the Asian market.
DEER
No changes this week for venison confirms that spot market prices may have peaked at $9.70/kg, and these price levels and demand will give impetus to rebuild the national herd.
The reducing numbers of females at slaughter indicates this has started happening, and unsatisfied demand for spring chilled product shows the market can adsorb greater volumes.
The Deer Industry NZ led advanced party system is now 3 years on and is well ahead of its farm number targets, that encourage farmers to best practice management, and improve production and profit, that will allow the sector to grow again.