The Sheep Deer and Cattle Report: Early velvet prices lift and growth prospects look exciting in the Healthy Functional Food market in China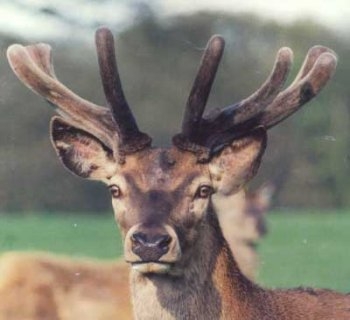 LAMB
Schedules lifted this week, but as prices are at near record levels and stocks low, exporters report caution about whether customers will accept these high levels, or shift to cheaper protein alternatives.
Strong demand from China for Chinese New Year lamb purchases, and an early Easter timing will minimize the amount frozen in the early summer period.
The trade is optimistic about numbers of multiples born and surviving during the lambing period, and hope grass conditions over the summer will allow animals to get to good weights early.
Mutton schedules continue their record run on the back of Chinese demand, and exporters forecast prices ranging in the $4-$4.80/kg cwt region, before dropping after the Chinese New Year period.
Prime lambs sold at saleyards are now this years lambs and are at lighter weights than animals born a year ago, but are still attracting a 10-15c/kg/ lwt premuim.
Prime hoggets are still in demand during this cross over period, but the market can change fast and soon discounts will be seen for the older animals.
Many prime ewes are selling for more than smaller prime lambs, a situation that was unthinkable a year or two ago.
WOOL
Last week's South Island wool auction saw prices lift slightly for better style wools, but big discounts are being seen with coloured  and or faulty lines.
Still major problems with stocks held of crossbred wool, and while the amount of auction volumes passed continues, it is hard to see much price improvement in this area.
However, a much more optimistic picture is being seen with mid micron and merino wools, with prices received reaching record levels again at this auction.
BEEF
Some surprise lifting of bull  and manufacturing schedules this week, due to a procurement mismatch compared to market returns.
Silver Fern Farms states more bulls are expected to be killed this year based on the 2016 calf retention rate, but market demand is predicted to soften, and they suggest pricing will sit between $4.50-$5.50/kg/cwt.

 Prime beef pricing remains strong although flat, amid keen demand from China, but with Japan out of the market due to tariff changes, reduced sale destinations could cause volatility.

Local trade schedules are under pressure, and with volumes increasing at the saleyards for prime steers, prices have eased off their highs of last month.
DEER
Venison schedules unbelievably moved again this week, but with sea freight orders nearly due, the chilled game season is close to being completed.
The growth in the US chilled market has made the European game season less influential in venison pricing, and allowing stronger returns for a longer period of the year.

Exporters report a forecast adjustment downward for the frozen period but not as sharp as normal, and prices in the mid $9's are suggested.

Early velvet enquiry has been reported as 10-15% above last seasons end, as the industry indicates nearly 25% of the product is an ingredient in health foods in Korea.
In China, an even bigger market opportunity for velvet is in the Healthy Functional Food market, in the past restricted by regulatory challenges, but with these mostly addressed, DINZ officials are optimistic for growth.