The Sheep Deer and Cattle Report: Early lambs earn good money, and combined with record mutton prices, sheep farmers can survive with poor wool prices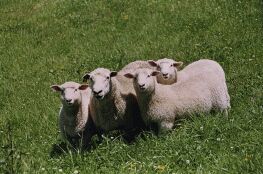 LAMB
Export schedules remained steady this week but competition is strong for new spring lambs, with reports some are paying up to $7.30/kg for the new crop.
The feed nationally is warming and hardening up and more early lambs are coming on stream for export and local trade.
South Island local trade lamb schedules lifted to $7.10/kg ahead of prices in both North Island areas as shortages of early lambs drives demand.
Processors are positive for sheepmeat prospects, with the only uncertainty around the Middle East market, where political uncertainty and weaker oil demand has dampened opportunities in that area.
Sea freight stock to the UK Christmas chilled lamb market has sailed and prices remain at near record levels, helped with the recent easing of the currency.
Mutton schedules keep lifting weekly, at sit at an all-time high on the back of Asian demand for product for the Chinese New Year period.
Saleyard demand for both lambs and mutton matches export interest and a small pen of ewes sold at Coalgate, Canterbury for $238 a head.
With such strong export schedules for mutton, store ewe prices could be boosted when farmers cull older or poorer animals at weaning and these lift in prices could well and truly compensate for the poor wool prices.
WOOL
Wool sale continued with a North Island auction last week, and sizable price lifts were seen from a low base, for crossbred wool.
This was driven by the Chinese returning to the market and a helpful currency that saw 94% of the offering meet growers reserves.
The Icebreaker company has signed a $100 million 10 year supply deal with merino farmers as part of their sale to the US based VF Corporation.
Two key personel Jeremy Moon and Rob Fyfe, from this successful company are staying on, and there is no reason to believe this deal will see more growth in the future. 
BEEF
Schedules lifted this week, as processors struggled to fill orders due to the slow early spring.
How prices will fare once volumes increase both here and in Australia only time will tell, but with the US currency helpful, prices have remained strong.
The prime steer competition for the Canterbury Show brought out the big boys, and prices peaked for these animals at $2.38/kg lwt at the saleyards.
Early thoughts by the ANZCO Chairman about the renegotiated TPP deal look positive for beef, with more opportunities into the Japanese market looking possible.
More sales are being seen for dairy weaner animals at the saleyards and prices continue to grow with over $7/kg lwt was achieved recently for 100kg animals at a North Island sale.
DEER
The record venison schedule roll continues even as the Continental sea freight product sailed, and at this level of demand air freight appears likely for late orders.
Demand remains across the board, even down to manufacturing cuts, as the European and US markets compete strongly for a restricted supply.
Prices for venison and velvet have given the sector a huge boost, and breeders will expect strong demand for females at weaning in the autumn.