The Sheep Deer and Cattle Report: Lamb prices appear to have peaked as impending dry brings out more early animals to harvest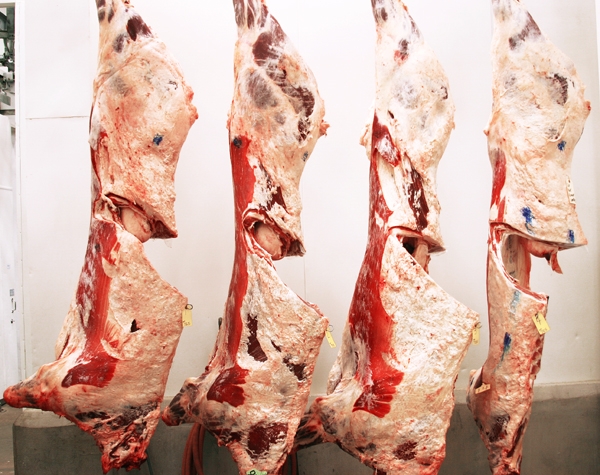 LAMB
More small indications that schedules have peaked in the lamb market as dry conditions are lifting animals being processed, and the Xmas chilled market has come to an end.
The frozen trade resumes, and processors are now focused on meeting demand for the Chinese New Year celebrations, for both lamb and mutton.
Silver Fern Farms reports the chilled meat trial to China continues, with the cold chain assessment vital, if this new market is to be opened successfully in the future.
Mutton schedules also eased this week, but demand remains strong, with saleyard reports of quality old ewes selling for over $200/head.
Store lambs are starting to appear in the yards as well with drying conditions, and at prices $15/$20 per head above levels in November last year.
Alliance is running a trial looking to improve the value of hogget meat, and many farmers will agree this is a worthwhile market exploration, as this aged meat is often chosen first for their own home kill.
WOOL
Another auction in the North Island last week, saw prices on the improveagain, especially for finer hogget wools and the small quantity of finer lambs wool sold.
Brokers at last report more wool is being sold than received, and the stockpile of stocks is at last starting to reduce.
Wools of NZ reports a positive financial result for their 700 shareholders, and believe their branding and quality point of difference, will give extra value in the marketing of crossbred wool.
BEEF
Some easing, some lifts, for beef schedules this week, as processors take advantage of short-term forward contracts in the US bull and manufacturing beef market.
A helpful currency is boosting export demand, but local trade price remains stable even as the domestic summer barbeque market starts.
Saleyard prime steers are returning prices better than last year, and at levels only slightly behind the spring peak but this market could soon be influenced by growing dry conditions.
Alliance reports doubling the profit on last year, while reducing its debt to $19 million, and recording record revenue and significant rebates and loyalty returns to its shareholders.
They now look well positioned to compete strongly with Silver Fern Farms debt free position, and farmers will be pleased a big percentage of the processing industry has reduced the influence of the banks in their future plans.
DEER
Stable venison schedules this week that remain at an all time high but exporters report some resistance to these price levels especially for manufactured products.
Weak supply and a more favourable currency have been heavily influential in present pricing and programmes that promote the product for summer eating have also been helpful.
Yearling males that are to be sent for processing will soon be growing their first velvet, and if harvested correctly will help contribute extra profit to this valuable enterprise.