The Sheep, Deer and Cattle Report: Weaning and drafting in the heat, as dryland areas quit animals at good prices before feed runs out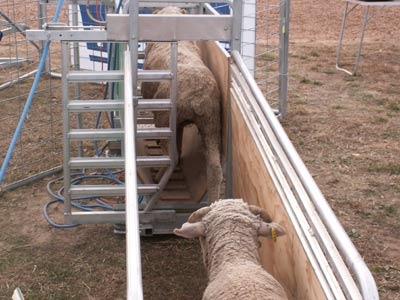 LAMB
More falls in export lamb schedules this week confirm premiums paid for Christmas lamb have passed, and pricing is readjusting back to the frozen harvest.
The dry has brought more animals into the processing queue and prices are expected to ease down further, but this week's local trade schedules remained stable.
A similar pattern is being seen at the saleyards with increasing volumes of ewes and lambs receiving falling prices, although last week a small pen of cull ewes still sold for $256/head at Coalgate.
Bigger numbers of store lambs are being sold at the yards as dryland areas rapidly destock any animals not able to be finished, but at this stage prices have held up and are at least $10/head better than last year.
Export mutton schedules are also easing after reaching record levels as weaning starts in a dry environment and farmers are keen to be rid of surplus old ewes before feed runs out.
Much of the South Island, and east and north of the North Island is very dry, but thunder storms in some regions have been helpful in keeping grass growing.
Beef and Lamb NZ reports a record lambing this year and reveal around 23.7 million young animals were tailed, as the average lambing percentage peaked at 127.2%, and coupled with more births from hoggets, well and truly compensated for lower ewe numbers.
Allied Farmers pays a dividend for the first time in years, as it's trading business company NZ Livestock Ltd, is making profits in both islands.
WOOL
Last week's South Island wool auction saw a price correction for most of the crossbred wools sold although mid micron and merino wools continued to attract strong demand.
Passings lifted on the back of this price fall and coarser wools have a long way to go before they return to sustainable levels for growers.
The market continues to be volatile on the back of Chinese demand but some progress is being made in reducing the stockpile of crossbred stocks.
Fine weather is helping the shearing flow and many will keen to have the wool off before the dry and dust alters the quality of wool harvested.
Wools of NZ is making good progress with its GlacialXT brand after new scouring technology improves the whiteness of the wool and hopes to increase contracts to growers for clean crossbred wool.
BEEF
More easing, than lifts, for beef schedules this week, as shortages for contracts attracted the rise for manufacturing beef, but trade post Thanksgiving in the US is slow, and coupled with extra supply, resulted in easing demand.
Big numbers of 100kg dairy beef calves are now being marketed, and while prices have eased back from the early heady highs, most rearers will have made good money. 
Saleyard prime steers continue to sell at above $3/kg lwt, and provide satisfactory returns for those who endured the difficult wet winter with heavy animals and mud.
A new CEO has been appointed for Silver Fern Farms, Simon Limmer, who comes from a strong marketing background with Zespri and an international environmental company.
These work skills will be very valuable in taking this big meat company into the future after a March start date.
DEER
Another venison price lift shows there must still be space in the air freight chillers, but demand continues for animals suitable to meet the chilled trade in the US and UK.
The new crop of fawns will now be seen hiding underneath the seedheads as breeders look forward to next year's weaner sales, after such a buoyant venison period.
The breeders of sires are starting to advertise their new crop of stags for sales in December and January, and will also be optimistic about a positive outcome in the present market.