After the uncertainty of Mycoplasma bovis and widespread drought, the latest dairy auction has brought a more positive tone to the industry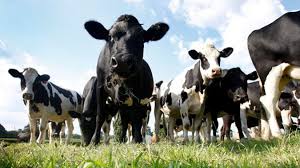 The turn around of the Global Dairy Trade auction price at last night's dairy auction will be welcome news to dairy farmers. 
Prices lifted on average by 4.9% with butter leading with an 8.8% lift and the important WMP price lifting by 5.1% to US$3010. Of a little concern will be the reduction in product offered with 23,319 tonnes sold. The previous sale was 14% down on the last 2017 sale and this sale is nearly 20% less volume on last year's last sale.
Perhaps the signals that New Zealand will be producing 4% less milk this season is starting to be believed, although the widespread rain being experienced through January may limit this production drop.
The spectre of Mycoplasma bovis being considerably wider than the 14 confirmed farms and up to 30 suspects is a growing concern. MPI announced late last week that milk testing of cows would be rolled out nationwide, operating on a region by region basis.
However, already some of the 'suspect' herds are replacement heifers which won't be milked until next season so some farmers are going to have make difficult decisions about bringing replacements home and potentially infecting the milking herd. Compounding this issue is the fact that the testing, blood or milk, may not pick up all positives and multiple tests are required to pick up all infected animals.
Longer term perhaps, regardless of the future situation of mycoplasma bovis, farmers will be rethinking their polices of grazing off, maybe meaning less demand for contract grazing and more for purchasing runoff blocks.
A good source of the broader questions and information around Mycoplasma bovis can be found here: (note this is 2½ hours long, the general MPI update and Questions and answers starts at 39 minutes).