Keith Woodford discusses the complexities of Mycoplasma decision-making when nothing is certain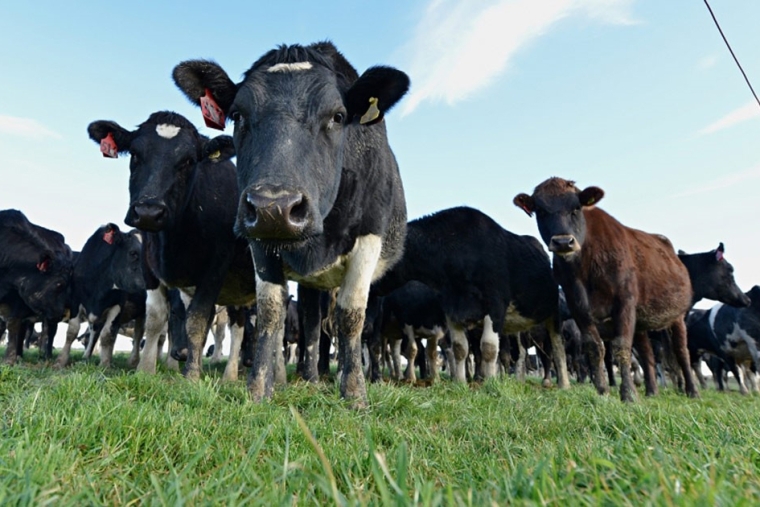 By Keith Woodford*

There are both fast-moving and slow-moving Mycoplasma events currently occurring. But in all likelihood, to borrow from Sir Winston Churchill's famous statement after the Second Battle of El Alamein, this not the beginning of the end; rather it is just the end of the beginning.
The fast-moving events include the official decision of the New Zealand Government to slaughter some 22,000 animals on known-infected properties. Although this will supposedly be completed by the end of May, these farms will not be able to restock for at least another 60 days. In effect, it will be the following season before most of the milking farms can be stocked with lactating cows.
The more I dig into the detail, the more cautious I become as to whether or not this disease can be eradicated from New Zealand. I do not criticise the decision to restart the slaughter, but I am glad it was a decision I personally did not have to make. It is a case of the devil if you do and the devil if you don't.
To understand something of the complexity of the current situation, it is necessary to first dispense with the notion that this was an outbreak that started in South Canterbury in 2017. It is now evident that the disease was present in Southland since at least 2016 and on the balance of probabilities at least 2015.
Whether the first infection was on the Zeestraten property in Winton, or whether the Zeestratens were themselves the victims from an earlier outbreak elsewhere is yet to be proven. But what is increasingly evident is that the known Southland infections did not arise from the known infections in South Canterbury.
MPI could have done a much better job of communicating that situation when it was first apparent, although it seems that they were themselves led astray by unacknowledged errors in their own paperwork.
In contrast, it is evident for at least three of the South Canterbury infected properties (one in the Hakataramea Valley and two in the Mackenzie Country near Twizel) that the infection has come from Southland. As to the Waimate/Glenavy and other infections, there are multiple scenarios as to how it got there.
MPI has now announced that it has conducted raids by warranted officers on three properties, two in the South Island and one in the North Island.  It is known that computers, cell phones and hard-copy documents have been confiscated. Although the identity of the properties has not been announced, there is no doubt that a key focus is on Southland, together with a North-Island-based importer of veterinary medicines.
 Aad Van Leeuwen advises me that his South Canterbury properties are not part of the warranted investigatory raids. Also, the semen companies are explicit that they are not included.
MPI has now released its pathways report setting out its initial tracking investigations but only through to November 2017, and with significant redactions. Even mention of generic terms such as 'veterinary medicines' as a pathway has been redacted, which ironically confirms that this is currently the key investigatory focus of MPI.
 The quality of the pathways report, even putting aside the redactions, is inadequate. When that report was written, MPI's key focus was on downstream infections based on the assumption that it all started at a Van Leeuwen property. MPI was expressing considerable confidence that the infection was contained, which to some of us always seemed a false confidence.
The likelihood of now proving beyond doubt that the primary outbreak came from imported veterinary medicines may well be slight, unless some out-of-date drugs are still available for analysis.  However, documenting the importations and their specific source, and demonstrating whether or not the correct biosecurity and other measures were followed, will tell an important story.
The reasons why it has taken MPI so long to undertake the raids is itself a mystery. The increasing likelihood of veterinary products being the specific original source of the outbreak has been in discussion amongst some of us for several months. That is not to claim that veterinary products are necessarily the source, but rather that they have been a plausible source, including one very specific drug type, needing close investigation well before now.
One of the key concerns currently should be the source of a recently identified infection on a particular Mid Canterbury property. The official MPI updates have been indicating that all infections have been identified through animal tracings, but that is not the information I am getting. I am informed, from what I regard as a reliable source, that this particular property has been a closed herd for about five years with the exception of Hereford bulls brought in to mate with yearling heifers. 
In regard to semen, the public MPI position remains that there are no documented cases anywhere in the world of Mycoplasma bovis being transferred by frozen semen. But that too is no longer correct.  In January of this year, a paper was published in the journal Veterinary Microbiology setting out a case of two farms from Finland where it is evident that Mycoplasma infection was transmitted with frozen semen.
For other reasons, relating to who has and who has not been using imported frozen semen, it would be wrong to jump to any conclusions that frozen semen is the source of the New Zealand infections. For a while, it looked possible that the dots would join up on this, but it now seems those dots do not join up.  But it still cannot be totally excluded.
My point here is that MPI seems to be continually filtering and managing the information supply. It comes instinctively to communications folk.  Where there are multiple scenarios and lots of uncertainty, they struggle mightily to package that up into tidy media bundles. But this filtering is not helpful for New Zealand's dairy and beef farmers, all of whom have to make their own biosecurity decisions.
In this last week, MPI has also released the advice they have received from their Technical Advisory Group (TAG) in one major report of December 2017 and an update undertaken in February 2018. The TAG members are external to (i.e. not employees of) MPI.
In contrast to MPIs own reports, the TAG reports demonstrate a very high level of expertise and wisdom.  However, the TAG group has been hamstrung by the lack of quality information received from MPI.
The TAG report makes this issue clear in pages 13 and 14 of their December 2017 report, with major deficiencies noted, although stated in polite terms. For example, the TAG states that it "was concerned by the limited depth of investigation in the risk pathways report" and the TAG also lays out the information it "would have expected to receive". 
The TAG makes it clear that its criticisms relate to the disease pathways investigations and do not relate to the efficiency of the laboratory testing procedures. This distinction is important.   
However, a key reason why the path ahead is so uncertain is the lack of precision in testing procedures, even when conducted by experts. Also, there are many occasions where this disease leaves no clinical signs when it first arrives.  As one person pointed out it to me, this disease is like a stealth bomber.
The problem with the testing procedures is that there are lots of false negatives and lots of false positives. Any declaration that a herd is free of Mycoplasma bovis is therefore a statement on the balance of probabilities.   Several of the Mycoplasma-positive farms initially tested negative at least twice before being found positive, and even now those herds are showing no clinical signs.
An additional problem is that many of the at-risk animals are young stock that may have picked it up from calf milk, and these animals have now gone to other properties. These animals are not captured by the bulk milk tests that MPI is relying on. So, there is a great deal of tracing still to be done.
One of the apt phrases within the TAG report is a quote from author Sir Arthur Conan Doyle speaking through fictional character Sherlock Holmes: "When you have eliminated the impossible, whatever remains, however improbable, must be the truth". 
The TAG was using that quote, back in December 2017, to tell MPI that it was focusing too much on frozen semen to the exclusion of other possibilities. But more generally, the TAG was telling MPI that it lacked detective skills in situations where there were multiple possibilities and lots of uncertainties.  MPI has no Sherlock Holmes.
A further key statement within the TAG report (p22) is that, even with no further outbreaks, "surveillance should be continued for 3 to 5 years before eradication is declared".  Perhaps that is the key phrase for all farmers to consider when developing their own on-farm biosecurity systems.
---
*Keith Woodford is an independent consultant who holds honorary positions as Professor of Agri-Food Systems at Lincoln University and Senior Research Fellow at the Contemporary China Research Centre at Victoria University.  His articles are archived at http://keithwoodford.wordpress.com. You can contact him directly here.