Fonterra reintroduces faster payment terms for its smaller suppliers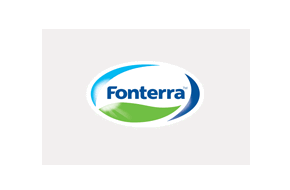 By Guy Trafford
Back in March 2016, as a response to the poor prices being received internationally for milk products Fonterra brought in a number of austerity measures.
These ranged from cutting staff, reducing overhead costs to extending the time before contractors and those providing services to Fonterra received payment from the usual 30 day period to 90 days. At the time they copped a massive amount of bad press much from the affected  contractors but also from their own shareholders.
Many service providers said they quietly lifted their pricing to cover the additional costs and risks from having to carry the Fonterra bank balance. Therefore, the result has been a general lifting in costs in running farms and associated businesses including Fonterra. The criticism was not only in New Zealand with the Australian Government voicing its displeasure at such practices although on this side of the Tasman, the Government appeared "agnostic". 
Finally Fonterra has seen sense, perhaps as a result of the criticism it has received more recently from Small Business Minister Stuart Nash, and for smaller service provider has reintroduced faster payment terms which will apply to suppliers that provide Fonterra with up to $300,000 of goods or services each year. Up to 4,000 businesses are said to be affected.
However, for the larger businesses the previous arrangements will still apply. Rob Spurway, Fonterra's chief operating officer of global business is reported to have said some medium-sized suppliers would stay on the older payment terms explaining it "had to draw the line somewhere", while most big suppliers are understood to have negotiated bespoke arrangements. The new arrangements are said to be introduced on August 1st this year.