Already-stressed farmers will need to use all resources available to cope with the added impact of mycoplasma bovis. Their personal resilience faces a severe test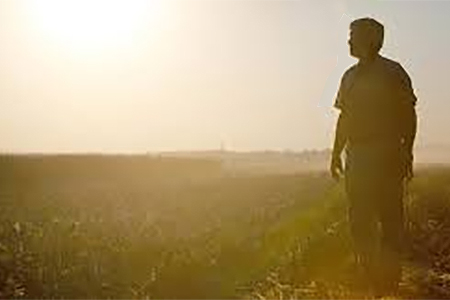 The mycoplasma bovis eradication programme underway will challenge farmer resilience. Resilience addresses the return to normal after a shock.
The shock felt by farmers from culling their herds has been widely reported. From what we know about resilience, this initial impact will be followed by a recovery period, in which the mental and emotional state of farmers will be affected for years.
The incidence of depression, suicide and other mental health conditions will rise.
An average of one farmer every other week commits suicide in New Zealand and this rate increases during stressful times such as a drought. International studies of farmers highlight their vulnerability. Many countries have programmes to support farmer resilience.  For example, US-lawmakers are currently discussing The Stress Act for farmers. 
My research in New Zealand showed that those most vulnerable to shock are sharemilkers, farm labourers and dairy hands because they have daily contact with animals now suffering. 
The mycoplasma bovis eradication programme will expose farmers to the loss of their entire herd. Supporting farmer resilience is useful to view in two phases: reducing initial impact and increasing the rate of recovery. 
Financial support and crisis helplines serve to dampen the initial impact of a shock. But the insidious nature of stress during recovery is hard to address because it is invisible. Furthermore, decision-making is impaired by excessive stress and, over time, poor decisions can result in more stress. 
This is important because the recovery phase justifies unique resources to support farmers. Call centre helplines are useful but have limits. I found that the most vulnerable farmers tend to be early-career, male, and aren't inclined towards having conversations about what is stressing them, let alone having a deep and meaningful therapeutic conversation about recovery from shock.
Instead, meeting on a farm or in some type of community centre such as a town hall or the local pub was a common way of coping with stress. I found farmers like hearing from other farmers in their communities, not only for practical advice but for a calming effect from being with others in the same predicament.  Providing opportunities for farmers to meet in places familiar to them is an important step for farmers to reach out for assistance. 
The take-away message is that resources to support farmer resilience can be tailored to those most vulnerable.
We must remember that the mycoplasma bovis eradication programme will have consequences for farmer well-being extending far beyond the culling schedule. Crown agencies, call centres and other organisations such as Federated Farmers and Rural Support Trust are best-placed to support farmer resilience from such shock events.
---
Dr Daniel Tisch, Department of Management and International Business, The University of Auckland.