Keith Woodford discusses the importance of agriculture to an export led economy and the need to keep an eye on the ball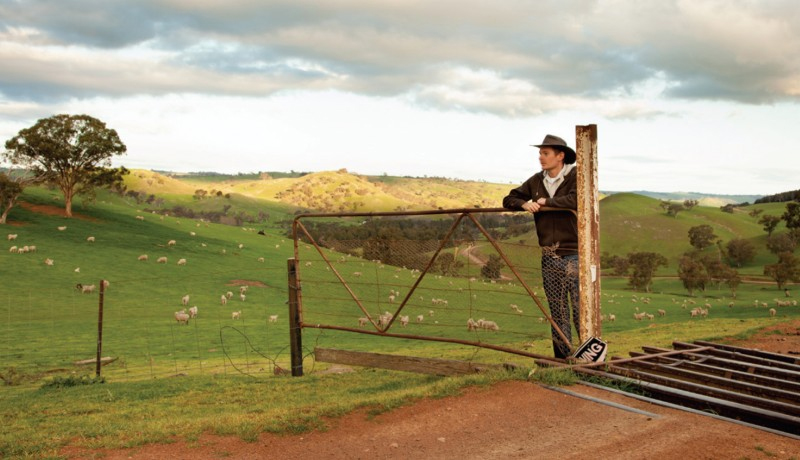 By Keith Woodford*

These are increasingly troubled times for New Zealand agriculture. A significant proportion of the population has turned against farmers for environmental reasons relating to nutrient leaching and water quality. There is also a loud political narrative about methane from ruminant animals and the need to reduce livestock numbers.
There is also a group of agricultural doomsayers who state that new plant-based foods and even totally artificial foods can mimic meat and that they will do so at much cheaper cost than the real thing. And finally, there is an increasing group of consumers who are committed to vegan diets for perceived health reasons or relating to personal ethical perspectives.
These are the big external storm clouds. There are also some internal problems, particularly for dairy, relating to unsustainable debt levels and declining farm values. The challenges of market development are relevant across the board. 
It seems to be with glee that a proportion of the urban community is now saying to farmers that pastoral agriculture based on cattle and sheep is a story of the past and not the future. It is therefore not surprising that many farming families are dispirited. We are getting back to the 1990s where the children of farmers are looking to the cities for their future. Oh dear!
Given this situation, it would seem reasonable to ask whether Prime Minister David Lange was indeed correct when, back in 1988 or thereabouts, he described agriculture as a sunset industry. Did he just get the timing wrong?
Personally, I remain an optimist. I think agriculture is going to remain the backbone of our export-led economy. I believe we can find, and have to find, and will find, solutions to all of the problems. However, I also think there are some rough waters ahead.
We will need to find pathways to deal with the current challenges. Those pathways will be braided just like our braided South Island rivers.
The braids in our South Island rivers weave around, and as a novice kayaker I learned that not all lead back to smooth and open water. Sometimes the water slips away under the shingle, sometimes the braid becomes a rapid, and sometimes the braid leads in under the willow trees. But there are always 'work arounds' to be found, although dragging a kayak across dry ground is no fun.
In this article I want to build the argument as to why agriculture in general, and a flourishing pastoral agriculture in particular, is going to be important in the decades ahead. Details of the specific braids that we need to navigate must wait for later articles.
There is good reason why New Zealand, despite its isolation in the South Pacific, has been able to maintain first-world living standards. Sure, we have indeed been slipping down the league tables for wealth over many decades, but without agriculture and tourism providing the foundations it would have been much worse.
Given our isolation, we are never going to be a world-leading manufacturing centre. We are never going to be a world-leading financial centre. And we are never going to be a world-leading centre of education.
For those that think that education alone can provide us with the lifestyles we aspire to, there is a need to face hard facts. We have a good education system, but not a great system. By most measures, we don't have a single university in the top 100 universities of the world. We do not, with very rare exception, produce Nobel-prize winning scientists. The three we have produced all worked overseas and all are long deceased.
Yes, we must continue to strive with our education system, but we have no inherent advantage over Europe, America, and increasingly much of Asia. No, we are simply an isolated little country in the South Pacific.
If New Zealand wants to compete with the rest of the world which has advantages of location and scale, then we have to make the best of our competitive advantage. Our competitive advantage lies in our agricultural resources, our bountiful water resources, and our wonderful scenery.
For those who agree with me, but think that our agricultural potential lies in horticulture and arable crops, I say think again. Biology, climate and soils come together to tell a different story.
Many people get fooled by the great successes we do have in relation to wine and kiwifruit, and to a lesser extent the success of apples, avocados, cherries and other crops. We can further increase our horticultural crops as long as we recognise that horticulture is highly dependent on irrigation water, but even then, most of our lands are not suitable for horticulture.
As for arable crops, there are good reasons why the wheat that is used to make bread comes from Australia. And to the extent that high-protein crops become the foods of the future, then they will largely be grown on fertile Northern Hemisphere soils rather than our phosphate deficient soils. Yes, we can grow these crops for our own use, but we may need tariffs to compete with many other countries. It is not where our competitive advantage lies.
Despite these cautionary notes, I do believe we can do a lot better than now with a range of crop-based beverages and also various nut crops. Other crops such as manuka honey can also be a valuable part of the export mix. However, that still leaves a great deal of land for which the most profitable land-use will be pastoral.
Current Government policy is to convert increasing amounts of pastoral land to forestry. I choose to not argue with that here. But I do note that carbon credits from forestry will not provide export income. Under current settings, we will need all of these and more from within the country just to balance the carbon dioxide from big-city living.
Currently, I wonder whether our Government is losing sight of the importance of exports. Should this be the case, then ironically, it will be the urban community that suffers even more than farmers.
If exports decline, then foreign exchange rates will drop to levels seen briefly during the 2008/9 financial crisis and which were systemic during the late 1980s and the 1990s. If that occurs, export-based agriculture will become profitable again for those who found a lifeboat and are survivors. But Kiwis wanting to do their OE will find they cannot afford it, Pharmac will have insufficient money for the purchase of medicines, and petrol will be a luxury that average people cannot afford.
So, in that environment the sun will not set for agriculture. Or if it does set, then it will eventually come up again after a long winter night. But for the rest of the community, that winter night might be a lot longer.
Consequently, as a society we need informed discussions as to the braids that need to be followed if agriculture is to remain vibrant. Agriculture needs transformation but it does not need destruction.
If agriculture goes into systemic decline then it will be too late for the broader community. There are big lags in the system between decisions and effects.
---
*Keith Woodford was Professor of Farm Management and Agribusiness at Lincoln University for 15 years through to 2015. He is now Principal Consultant at AgriFood Systems Ltd. His articles are archived at http://keithwoodford.wordpress.com. You can contact him directly here.