Guy Trafford points out good farmland is increasingly threatened by cities moving inland as climate change sees coastal zones encroached by the ocean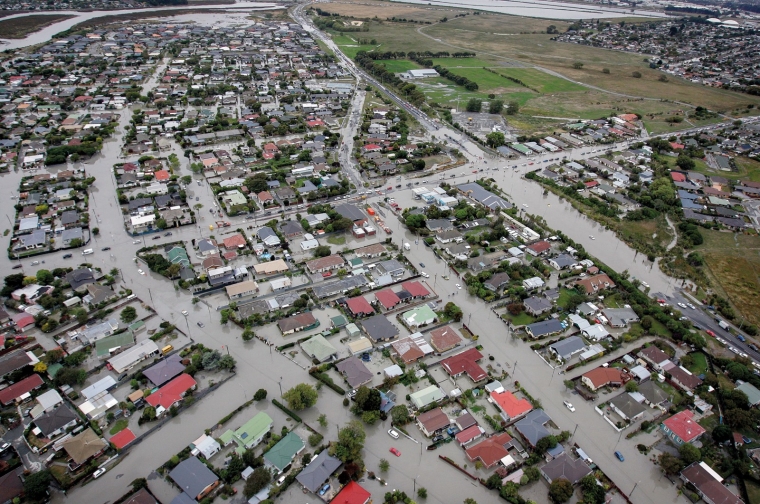 By Guy Trafford

Farming media have been voicing concerns about the spill over of towns and cities into productive agricultural and horticultural land. And the rural sector as well as planners are right to be concerned.
While the problem is seen most in the northern half of the North Island it is not confined just to there with the whole country affected to a greater or lesser degree. However, the impact of urban sprawl is likely to be just beginning although for different reasons than just the population increase we are currently seeing.
Depending upon whose figures you look at sea levels are predicted to rise between 0.4 -1.8. with most consensus around the 1.0m mark. The amount of land that looks likely to be lost while not insignificant is bearable. However, the major issue is that many of our major cities are coastal and also tend to be in flat estuaries. Auckland, Wellington, Christchurch, Dunedin plus smaller centres such as Napier, Gisborne, Tauranga to name some will all be affected. The land flooded or affected by increasing storm surges, which may will be the bigger of the impacts, may not include a lot of land currently used for intensive agriculture. But the people and infrastructure impacted on by the ocean certainly will be.
Looking at a reasonably aged report it predicted that over 44,000 homes will need to be relocated and another 24,000 buildings will be adversely affected. This is size of a reasonable city in fact an estimated 135,000 people will need to be relocated plus five airports, 2,000 kms of road and 46 kms of railway. That builds up to a financial cost of over $10 bln.
If agriculturalists are concerned now about the 'erosion' of good land to the cities then as the lyrics of the song go "you ain't seen nothing yet".
The impacts will not wait for the turn of the century to begin either, we can expect serious impacts to start from probably 5-10 years ago, but they are continually ramping up. Some councils have been doing proactive planning although judging by some decisions still being made around water front infrastructure and airports there does appear to be an element of head in the sand thinking. The 2010 and 2011 earthquakes have given Christchurch a bit of a head start in planning with many low-lying areas now 'red zoned' and no longer available for building on.
Drought relief on the way
Sticking with climate issues, ex-tropical cyclone Oma may bring drought breaking rain over the weekend and into next week which if it stays at that level will be welcomed.
Urban connections to farming
A positive trend for farming has been identified by the Cargill group in the Food for Thought survey. While agriculture worldwide struggles to get the staffing it requires, it does not necessarily mean young people are turning their back on how their food is produced. Cargill's found that twice as many young respondents ages 18 to 34 in the US and China reported knowing a livestock or seafood farmer compared to those over 55 – with similar trends in Mexico and France.
The survey also found that 81 percent of 18-to-34-year-old Chinese participants visited a livestock or seafood farm during their lifetime, compared to 50 percent of their older surveyors. Fifty-two percent of younger participants also said they changed their eating habits for sustainability reasons in the past year compared to 19 percent for older US respondents. Eighty percent of young Chinese people surveyed reported changes in their eating habits as well.
More than 80 percent of total survey respondents said the way an animal is raised is important. Almost half of the respondents would also pay more as a result of different animal welfare practices. Chinese survey participants were the most open to paying a premium price at 59 percent while Americans were at 31 percent.
The data showed that US and Chinese young people were both more willing than their grandparents to pay for this type of practice. So, while many of the headlines may make it sound that there is a headlong exodus away from animal products this survey indicates many of the up and coming generations are engaged in consuming animal products. They are just more likely to be more discerning about how it is produced.
This should not be seen as a negative thing for New Zealand producers.