Guy Trafford indulges in a bit of therapy, recording a day's frustration with modern-world services that never seem to work right in the country when you need them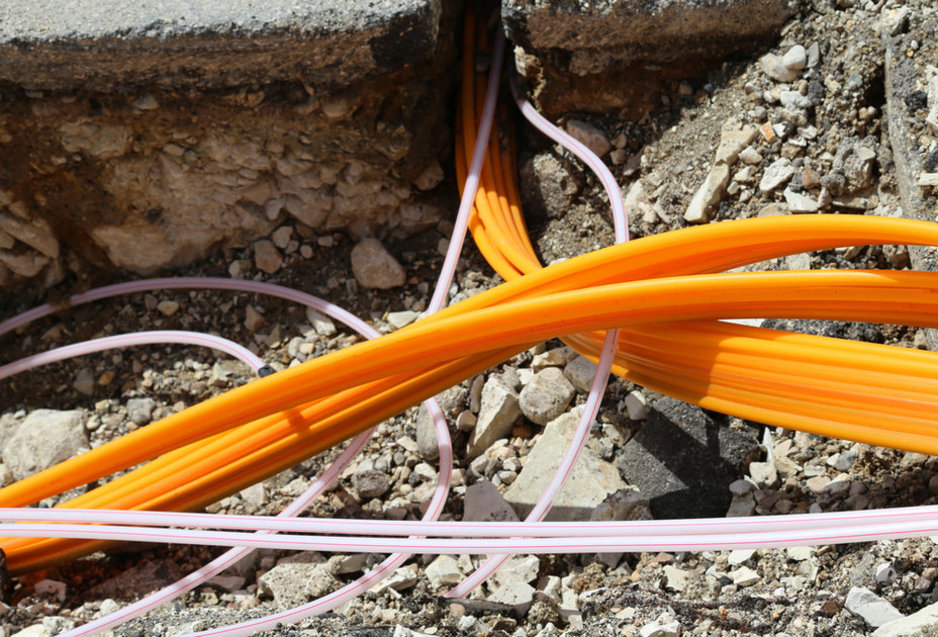 By Guy Trafford

The joys of living in such a developed world with a focus on customer service is boundless or apparently so.
Unfortunately living a massive 25 kms out of Christchurch the benefits are yet to reach here.
We lost landline and therefore internet service yesterday. We finally figured it wasn't a router or operator error (me) and rang Spark to speak to a computer who confirmed we indeed had an area fault which would impact upon landline and internet capability.
If we had decent cell phone coverage this would reduce the problem as we could, as we are meant to be a developed country, piggy back on the cell phone. Unfortunately, because we live so far from mainstream civilisation we can only get 1 signal bar on 3G, never mind considering any 4G options.
Twenty hours later there is still no improvement and so ringing the friendly Spark robot who cheerfully informed me I would have a 47 minute to 1 hour wait before they could ring me back on my cell phone. This incidentally requires me to stand on the BBQ table. Happily it is a fine day today so no major dramas there, although with getting into my 7th decade what would ACC think if I damaged myself getting back down and the plastic chair collapsed? I have now just received a txt (the major form of communication here) informing me that the 47 minutes had been extended to 71 minutes.
We, on a daily basis get visited in the lounge by at least one very friendly fantail, sometimes accompanied by partner and seemingly son son. Maori folklore, to my understanding, is that having fantails inside your house is bad luck; however for my part I find them such cute and friendly little beings I can't take it too seriously - although I'm starting to wonder lately.
We have a pretty comprehensive gas water heater which runs on 2x 5 x 45 kgs banks of gas bottles, and though only 18 months old, we found (after wondering why the gas was disappearing seemingly too rapidly) that there were at least six leaks in the joints. That led to a reasonably volatile conversation, but it is meant to be getting fixed today.
Last week we sent a large package by the major chilled freighter company up to the Cheese Awards (we have vain imaginings) only to find they hadn't arrived. But no problem, they would cover the value of the lost cheeses, unfortunately not the entry fees (over $500) or lost opportunities. Apparently, that's all the law allows 'us' to claim. Thankfully, they turned up 36 hrs later and the Cheese Awards organisers kindly granted us an extension and so apart from a lot stress, no harm done - other than a complete lack of confidence in the freight company and their systems.
Spark have been back in touch and I spoke to a real person, although I suspect she was in India. The real issue was, even up on the BBQ table, reception kept dropping out and so having a conversation was difficult. But have just received a txt telling me that a technician will be out to look at our property by March 5 (today is the February 28), so I feel a really valued customer. We obviously cannot download Netflix and the like and so we have long since given up imagining we might be able to follow the Rugby World Cup.
Given this experience I have serious doubts of a happy outcome even for those people closer to civilisation.
So, for those living in towns and cities, think yourselves lucky at having water, gas and IT at your doorstep and don't underestimate the trials and tribulations for those beyond the town boundaries and what they have to put up with and pay for. We may be lucky here, our communications network are due for an upgrade in 2022 a mere blink of the eye in the Chorus time frame.
So, having penned this down I now need to find a way to get it to Auckland and online. Perhaps one of the pigeons nearby might oblige? In the meantime, I'm starting to wonder about this fantail.
If Shane Jones is looking for a way to spend his $3 billion regional development fund, putting some into some decent logistics and communication networks for the South Island would be money well spent.
------
Epilogue
Later in the day I met some Chorus guys fixing a cut cable 2 kms down road (not a farmers doing, I may add) and low-and-behold we have internet etc. Which is why you are reading this.
It seems the left hand doesn't know a lot.
And the gas man has all of a sudden fixed our leaks; apparently a manufacturers supplied "tight lock" that cannot handle Canterbury heat - somebody stuffed up.
In the meantime Fonterra has come to the party and lifted its 2018/19 forecast Farmgate Milk Price range to $6.30-$6.60 per kgMS, up from $6.00-$6.30 - but then revised its forecast earnings down to 15-25 cents per share.
So all is now right with the world - and the fantails are safe.