Guy Trafford calls on the sheep and beef industry to hire more qualified local women rather than call for more immigrants. The WRA drives for innovative water solutions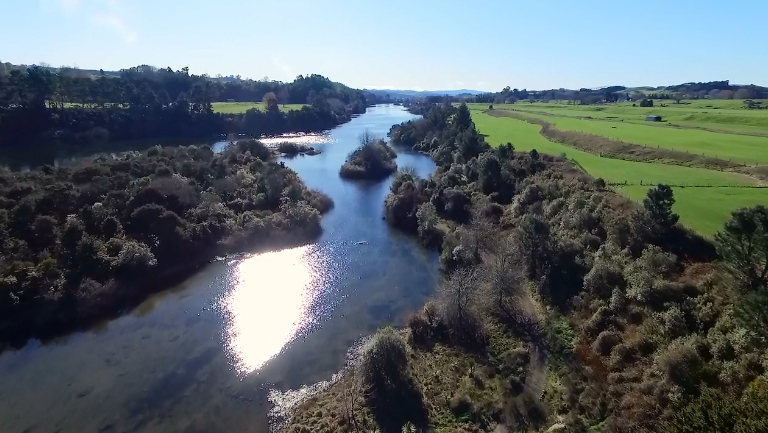 By Guy Trafford

Fiona Gower, the National President of Rural Women recently spoke about the important role women have on the farm and how they need to be valued. Everything she said was correct highlighting the roles women have in managing the books to having a major role in the making of the farm financial decisions.
However, in my view she had her farmer wife's blinkers on and stopped well short of where she could have gone.
Most applied areas of agriculture, as opposed to the service sector, are on record as complaining about the lack of quality staff available in New Zealand and hence are looking overseas for staff to full roles on farm. I have just completed 12 years lecturing at Lincoln University, mostly involved in the Ag Management papers servicing the B.Com Ag and Ag Sci degrees. In recent years student numbers have been steadily building, against the national trend, although this year they appear to have plateaued.
A major reason for the success in these programmes is largely due to the influx of young, and some not so young, women who are looking forward to a career in agriculture.
I think I'm correct in stating that Lincoln for the last couple of years has had more female than male students in the undergraduate programmes. Up until my recent 'retirement' I was teaching a couple of core ag papers and so met and got to know a lot of the agricultural students (however, don't expect me to recall all your names as with 200+ a year they start to blur). The point I am, slowly, getting to is that I took an active interest in where students ended up when they left Lincoln.
Lincoln has the reputation of being the University having the most graduates ending up with a career of choice one year out from graduation and this is largely due to the large (relative to other Lincoln students) numbers of ag focused students, without doubt New Zealand's most important sector and therefore making committed graduates an attractive employee.
Unfortunately, in my view, this claim to fame is likely to come under threat. It is due largely to its success at attracting female students wo although helping to bolster numbers for the Uni are then left languishing, applying for jobs they are quite capable of fulling but getting turned down or not even getting to the interview table. The dairy industry is arguably ahead of other sectors in employing women who are reasonably well represented, but the sheep and beef industry would have to be the laggard.
Farmers seem to expect the new graduate to come with a dog and be capable of putting up a fence.
Women may not be as skilled, at least initially, at repairing a fence or hanging a gate, but then it is highly likely they weren't the one responsible for putting the cattle through the fence or hitting the strainer with the tractor. Everybody has skills but sometimes the employer has to revise what skills may be required within the business and be prepared to reframe how they operate and their expectations to accommodate skills a new employee may bring and then work to those skills.
So, when I hear about the labour shortage and then see disillusioned women being turned away, I'm afraid I can't help but be a bit cynical.
Fortunately the service sector is not so bogged down and companies like Farmlands, Wrighties, FMG and others are active employers of women. But these are not always the roles that many of the graduates had in mind when they started their academic career.
Waikato River strategies
On a totally different note an interesting 'innovation' is taking place in the Waikato River catchment which may be of interest to farmers in other regions especially where issues around water quality is of concern.
The Waikato River Authority (a crown/Iwi organisation setup in 2010 to oversee improving the wellbeing of the Waipa and Waikato rivers) launched an ambitious plan to raise funds to purchase 12-18 dairy farms in sensitive areas with the aim to convert them to organics to reduce potential pollutants flowing off the farms into the rivers.
Launched last November the aim was to invest $100 mln into organics.
To date interest has come from local investors as well as from Europe with a European based 6,000 cow dairy company getting its organic certification and presumably looking to expand into New Zealand.
There has also been interest from a sheep milk supply company and a company considering constructing a dryer for A2 and organic milk. CEO of WRA Bob Penter said "We have had the whole of the [dairy] supply chain come and touch the opportunity."
While the issues regarding nutrient flows into water in the Waikato are not identical to other regions, there are enough similarities to make the idea worth a second look. It would at least give the opportunity to those who criticise dairy farming to put some money where their mouths are and help go some way to fixing the problem.