A laser focus on one key test market for an important new meat origin brand has the support of farmers and processors, targeting high income conscious foodies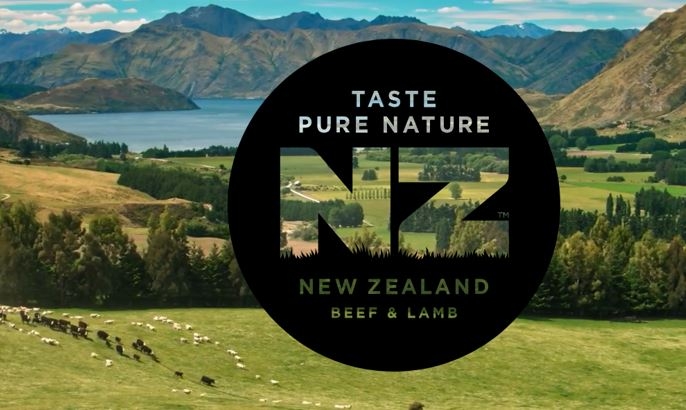 After more than a year's thorough research and careful planning the New Zealand red meat sector's country of origin brand Taste Pure Nature has been launched in the chosen test market of California.
Initial plans were to introduce the brand to three key development markets, California, New York and Shanghai, but Nick Beeby, B+LNZ's GM Market Development, concluded it was important to use one as a pilot to get it right before broadening the focus.
California was chosen because it was identified as the market with the greatest awareness of grass-fed meat and a high proportion of Conscious Foodies, the prime target consumer group identified by the research. There is a lot riding on the programme and scarce resources must be invested carefully to achieve the maximum positive impact.
Working towards this much anticipated launch B+LNZ has had huge support and input from both meat exporters and farmers. It is working deliberately with three meat exporting and marketing companies already heavily involved in selling red meat to retail and food service customers in California: First Light, Atkins Ranch and The Lamb Company whose shareholders are Alliance, ANZCO and Silver Fern Farms. Because of the low awareness of New Zealand red meat, particularly beef, it was considered very important to launch in a market where the product is readily available.
As Beeby says New Zealand is not even on the radar yet, so the programme has three main objectives: to increase awareness, promote customer preference and tell the consumer where to buy the product.
To achieve these goals a digital strategy works best, providing a cost effective option of marketing to the identified Conscious Foodie target group within a specific radius of a retail outlet where New Zealand grass-fed beef and lamb are available. When consumers enter the supermarket, they will be able to find New Zealand products under the individual Lamb Company, Atkins Ranch and First Light brands. In this way the Taste Pure Nature campaign will support the company brands.
The launch programme to a number of Californian retail partners went extremely well during the last week of March, producing more than 160 articles about Taste Pure Nature and potentially 125 million media impressions. The rolling multi-media release strategy comprises a five minute video of interviews with Conscious Foodies and 30 second commercials promoting the naturally raised and grass-fed properties of New Zealand beef and lamb.
The interviews provide a fascinating snapshot of the extent of both the challenge and opportunity for the Taste Pure Nature programme. Reaching the target consumer in a market as competitive and crowded as California demands a totally focused media strategy supported by visible product availability and quality that meets or exceeds the consumer's expectations. From the opportunity perspective the Conscious Foodies are numerous and divide into two groups – taste driven and health seeking – both of whom are receptive to the same message about the benefits of a grass fed and naturally raised product.
Exporters contacted are very positive about the way B+LNZ have gone about developing Taste Pure Nature, listening carefully to concerns about crossovers with company brands and to feedback about individual market and brand strategies.
Rick Walker, ANZCO Foods' GM Sales and Marketing, emphasises the need for the programme to be completely aligned with company brands while taking account of commercial realities, such as the appropriate level of investment in relation to the budget and target markets.
Walker sees the programme launch in Shanghai as the next priority, but not until California has developed to the point where it can run as business as usual. The United States, while highly competitive and resource hungry, is a much more stable market than China which is dynamic and likely to change constantly before it settles down. However the massive growth potential for red meat in China illustrates the opportunity for the industry as a whole to leverage the Taste Pure Nature brand when the right time to launch there arrives. He also makes the point there are other markets which are priorities for meat exporters, but may not be so appropriate for the origin story.
Jason Ross, co-founder of First Light, sees the investment in a country of origin brand as very positive, citing the success Australia has had in different parts of the world with its Aussie Beef programme. He agrees California is the right place to start, despite the huge amount of competition from all types of protein and different sources of supply. First Light has been trying to raise awareness of high quality grass-fed beef with Californian customers for 15 years and can only see benefits from the Taste Pure Nature programme which has been developed in a very practical way, ensuring tight alignment of both generic and company messages to the consumer.
First Light, as the only 100% grass fed producer of Wagyu in the world, is a great example of benefiting from an aspirational approach to the market. Ross says the company has the advantage of flexibility because it has no processing facilities and farmers from Kaitaia to Bluff who supply product under all conditions and soil types. Any farmer could elect to take a similar single-minded approach and reap similar benefits. But, for Ross, the essential component of a successful campaign to lift the market value of New Zealand's red meat supply is investment in a country of origin brand to provide the umbrella under which companies can operate.
Taste Pure Nature, with its link to the NZ Farm Assurance Programme, promises to be the catalyst that will lift the quality and value of all New Zealand's prime beef and lamb.
---
Current schedule and saleyard prices are available in the right-hand menu of the Rural section of this website. This article was first published at Farmers Weekly and is here with permission.