COVID-19 crisis is increasing attention on corporate social behavior, away from shareholder primacy to greater emphasis on the needs of employees, clients, society and the environment, Moody's says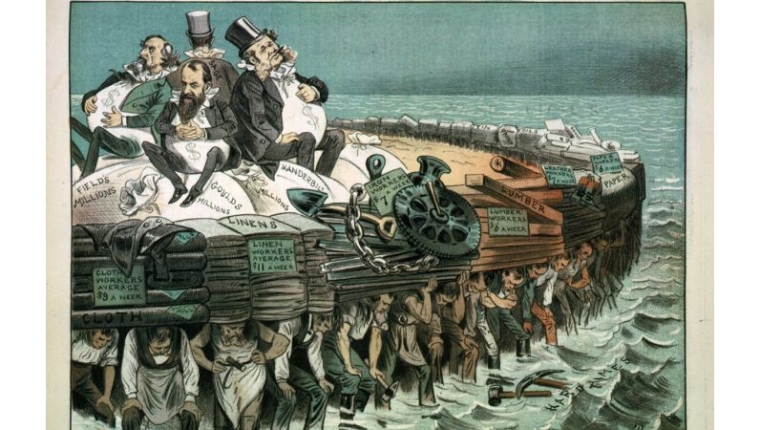 Credit rating agency Moody's Investors Service says identifying the long-term consequences of the COVID-19 crisis will be "paramount" for credit analysis
In a report entitled The coronavirus experience will likely change habits and reshape business models, Moody's says although many of the longer-term consequences aren't yet known, there are three main areas where it identifies an enduring impact for financial service providers.
"First, we expect the resulting global economic recession to compel central banks to maintain low or even negative interest rates for several more years and to drive governments to increase fiscal stimulus with uncertain long-term consequences and varying implications for banks and insurers, not least a profit squeeze. Second, the outbreak will be a powerful catalyst for an accelerated migration to digital processes and services by both consumers and businesses. Third, the pandemic is accelerating a shift away from shareholder primacy towards addressing multiple stakeholders, such as clients, employees and the wider society, and driving an acceptance of a stronger social aspect to corporate strategy," Moody's says.
On its third point, Moody's says the health crisis and economic hardship are increasing attention on corporate social behavior, accelerating a shift in focus to a wider range of stakeholders. Notably this week JPMorgan Chase CEO Jamie Dimon told employees he hopes policy makers use the COVID-19 crisis as a catalyst to rebuild a more-inclusive economy as the pandemic exposes stark inequalities.
"Some corporations are shifting their strategic narrative from shareholder primacy to greater emphasis on the needs of other stakeholders, such as employees, clients, society and the environment. Such moves respond to broad societal trends and have gained traction among leading CEOs and prominent investors. We expect the rising economic hardship caused by the pandemic to accelerate this nascent trend toward stakeholder rather than rentier capitalism. High structural unemployment caused by the sudden transformation of consumer behavior and long-term depression in certain industries may support such sentiment," says Moody's.
The credit rating agency expects banks and insurers to be part of this.
"The traditional role of banks was long accepted to be that of providing a service to broader society. Prudential regulations exist partly to balance the natural profit-seeking tendency of capitalistic institutions with the need to maintain financial stability and the wider social good. The balance between these two forces has shifted in favor of the latter since the global financial crisis, in response to the perception that the financial industry received an excessive share of economic rents."
"The shift is now likely to be reinforced in favor of the public good. Many banks are offering mortgage and other loan relief, mostly but not solely in response to political pressure. They are expected to channel massive public funding toward both the corporate and household sector, with public authorities determining in part the credit criteria, pricing and management of these loans. This additional mandate will reduce a bank's ability to act in a purely commercial manner," Moody's says.
"Moreover, banks in many systems have been, in effect, ordered to cancel shareholder dividends and stock buybacks whether they are profitable or not, and regardless of their balance sheet strength. This 'social' aspect to banking, spotlighted under our environmental, social and governance (ESG) framework, highlights the fact that banks are likely to be constrained in their ability to act as fully free agents for some time, which may act as a constraint on a significant, sustained recovery in profitability for years to come."
On April 2 the Reserve Bank of New Zealand said it was restricting banks from paying dividends on ordinary shares and from redeeming bond issues until "the economic outlook has sufficiently recovered".
Meanwhile, Moody's says the COVID-19 pandemic and social distancing measures established to contain it are causing an unprecedented economic and psychological shock across the globe. The experience will be a defining event for many societal, business and credit trends, it says.
"The crisis has accelerated existing disruptive trends and is causing a rethink of conventional habits, potentially reshaping business models, consumer preferences and competitive dynamics...Identifying the long-lasting impact of this experience will be paramount for credit analysis."
Moody's notes in the financial services sector, social distancing has created a surge in demand for online commerce, contactless payments and digital cash transfers.
"The sudden and extreme experience of the pandemic is proving to be a catalyst where old habits are suspended, allowing consumers to experience new digital ways of accomplishing trade and commerce. It is probable that customers who have newly converted to novel ways of working and shopping may not fully return to their old ways when restrictions are lifted, as a result of gains in functionality, user experience and utility."
Moody's argues financial services companies stand out as a key beneficiary of the work-at-home trend.
"They are expense-heavy information-based businesses, in which most of the work can be done remotely, and potential cost savings are considerable. Those firms that more permanently and successfully adopt elements of remote working should have more cost savings to realize as this trend progresses, giving incumbent financial institutions an opportunity to close a portion of their costs gap with online-only digital challengers. Well established incumbent institutions may also benefit from a 'flight to safety' where customers in times of crisis gravitate toward institutions they are familiar and comfortable with. For banks, this effect may be most powerful in the custody of assets and low velocity core banking activities," says Moody's.
"But digital acceleration has also brought risks to incumbents. The convenience and universality of tech companies like Alphabet Inc.'s (Aa2 stable) Google unit and PayPal (A3 stable) for online business transactions or Venmo and Apple Pay for contactless payments will be hard for incumbents to replicate. Efforts by incumbent banks to securely provide rival digital payment platforms such as Zelle are a good, but possibly insufficient, response."
And as interest.co.nz reported on Monday, the Financial Stability Institute, part of the Bank for International Settlements, says criminals are exploiting vulnerabilities created by COVID-19 lockdowns, increasing the risks of cyber attacks, money laundering and terrorist financing.
*This article was first published in our email for paying subscribers early on Thursday morning. See here for more details and how to subscribe.