Macquarie analysts argue commercial banks and fintech will exist solely at the grace of central banks and their earnings will be determined by them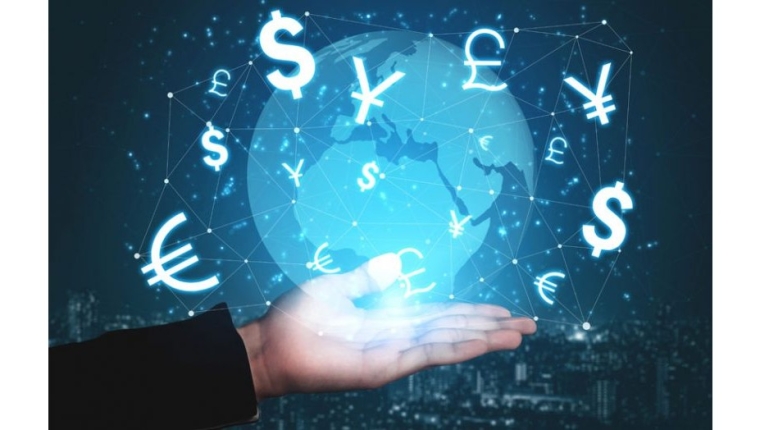 Rapidly evolving technology could easily accelerate the disintermediation of commercial banks, with deposits and even lending migrating to central banks, Macquarie analysts suggest, converting central banks into direct participants rather than mere custodians of trust.
This, Macquarie adds, would convert an implicit guarantee underpinning money into an explicit guarantee, and raises the question of what would become of the role of financial intermediaries?
Macquarie says this in a research note entitled 'Stablecoins' and Cryptocurrencies Do we still need banks or credit cards? The analysts note there are no financial stocks in its portfolios, noting technology and growing central bank power is reshaping banking and finance, and asks of banks; "what is their raison d'être?"
The analysts point out that money is a mere social convention, meaning people accept money in expectation everyone else will do the same.
"Hence, anything can serve as money, from seashells, rocks and gold to paper and electronic digits. At the same time, to be a sustainable convention, money must be backed by equally sustainable institutions of trust. Over the last several centuries, this trust was re-enforced by either gold and silver or by the credibility of central banks. Modern central banks are in turn backed by the fiscal authority of sovereigns and provide wholesale liquidity to lubricate the banking system," Macquarie says.

"However, AI [artificial intelligence] and distributed ledger-based technologies have the potential to generate trust and resilience and in the case of some (e.g. bitcoin), they can also offer a degree of protection against extreme outcomes in our over financialized world. The new technology can significantly reduce transaction costs and spread finance to otherwise unbanked segments. But it also poses a challenge to the conduct of monetary policy and the future of fractional reserve banking system that today multiplies public money based on implicit central bank trust."

"Hence, the forthcoming launch of Diem, re-branded and truncated Libra, and experiments with central bank digital currencies (CBDC) are starting to attract a great deal of attention. Unlike cryptos, these promise to be far closer to 'stablecoins' or in other words backed by liquid and trusted assets (e.g. the US dollar)," says Macquarie.
"As in the case of Bank of Amsterdam, first central bank prototype which existed for two hundred years, before collapsing in the late 18th century, it is a question of whether these stablecoins are rigid and limited by the store value of the underlying currencies or whether they are able to expand their balance sheet and provide liquidity support. Given the temptations, the more flexible these stablecoins are, the less stable they become and the greater chance of a collapse, unless they are backed by central banks and that's where CBDCs come-in."
Macquarie's comments echo those made recently by credit rating agency Moody's, which warned CBDCs could have "profound negative consequences" for commercial banks - displacing their current role in the payments system, disrupting their business models, and forcing changes to their funding model.
Just last week the Bank for International Settlements (BIS), the central banks' bank, trumpeted a successful wholesale CBDC experiment known as Project Helvetia. BIS says Project Helvetia shows the feasibility of two proofs of concept, using "near-live" systems to settle digital assets on a distributed ledger with central bank money. It involved comparing a proof of concept linking the existing payment system to a distributed ledger and another issuing a wholesale CBDC. BIS says Project Helvetia sets the scene for further joint experimentation to assess the impact of digital innovation on the future of the financial system.
Closer to home the Reserve Bank of New Zealand (RBNZ) has no immediate plans to launch a CBDC in New Zealand, Assistant Governor Christian Hawkesby said recently. However, Hawkesby did say the RBNZ is "following developments very carefully, and are among the 80% of central banks that are actively researching CBDCs."
Overnight the Institute of International Finance issued a report on China's digital renminbi (RMB), noting the People's Bank of China has been working on it since 2014. Known as the DCEP, digital currency, electronic payment, experiments have been run in four cities with the DCEP's debut scheduled for 2022.
Meanwhile, Macquarie asks why should central banks issue wholesale tokens only to other central banks and commercial banks but not to non-bank financial institutions, businesses and people?
"The argument has been that central banks cannot collect deposits, assess risks and monetize assets as efficiently as commercial banks. But, over the last decade, we have already seen central banks becoming major direct players in the bond and credit markets and they even provide direct lending to the main street. Also, technology is proving that almost anyone can collect deposits and assess risks at a fraction of historical costs," says Macquarie.
"Hence, technology could easily accelerate disintermediation of commercial banks, with deposits and ultimately lending migrating to central banks. This will turn central banks from the custodians of trust into direct participants; or convert an implicit guarantee underpinning money into an explicit guarantee. What would be then the role of financial intermediaries?"
"There is now a crowded field of economists and central bankers, simulating disappearance of bank deposits and their replacement by central bank tokens and the impact on liquidity and lending. Unlike previous centuries, we live in a world flooded with excess capital, and instead of discounted cashflow, it is 'fair' allocation of this excess that matters. Commercial banks and fintech can help but they will exist solely at the grace of central banks and their returns will be determined by them," Macquarie says.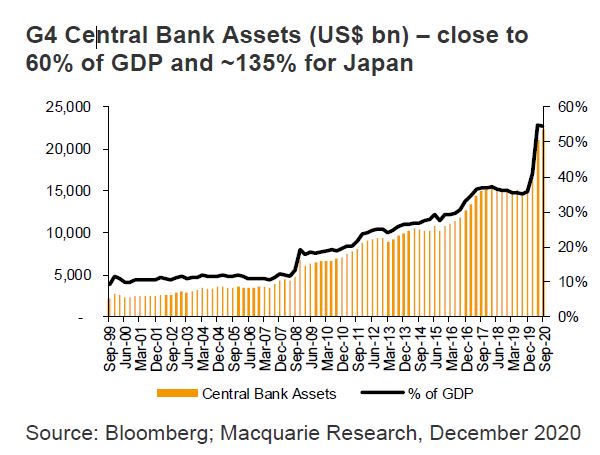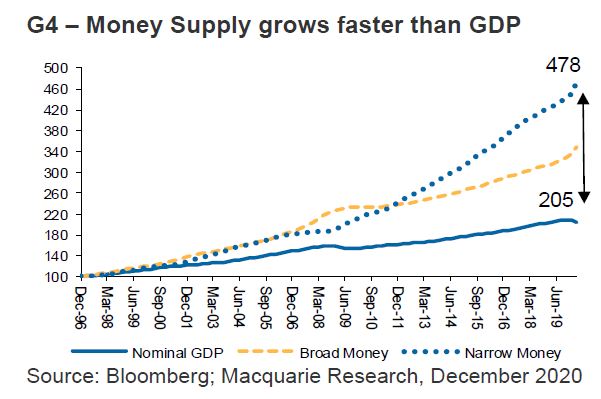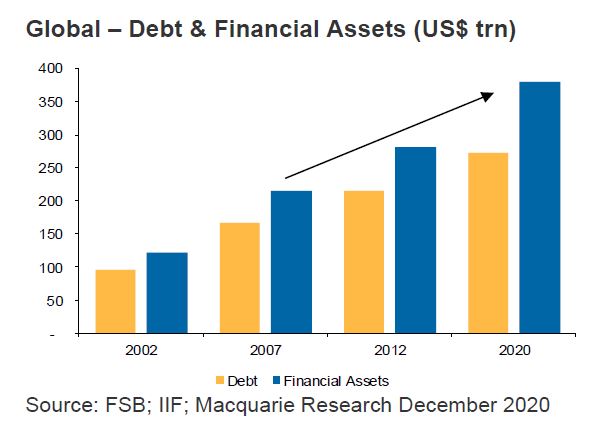 *This article was first published in our email for paying subscribers early on Wednesday morning. See here for more details and how to subscribe.