RBNZ files High Court statement of claim against TSB for 'acknowledged breaches' of the Anti-Money Laundering and Countering Financing of Terrorism Act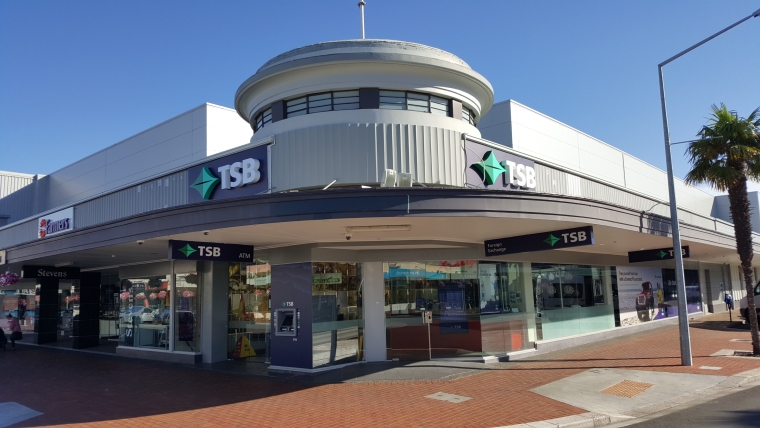 The Reserve Bank (RBNZ) is taking a bank to court for the first time, filing a statement of claim in the High Court against TSB for "acknowledged breaches" of the Anti-Money Laundering and Countering Financing of Terrorism (AML/CFT) Act.
In a statement the RBNZ says its civil claim represents an escalated regulatory response to TSB's non-compliance with aspects of the AML/CFT Act. The regulator isn't, however, alleging that TSB was involved in actual money laundering or the financing of terrorism. 
"TSB has been cooperating with the Reserve Bank in respect of the claim and has acknowledged liability. The Reserve Bank and TSB have filed an agreed statement of facts with the High Court," Deputy Governor and General Manager of Financial Stability Geoff Bascand says.
The RBNZ is seeking pecuniary penalties in relation to four categories of non-compliance:
the absence of adequate and effective procedures, policies and controls for monitoring and managing compliance with its AML/CFT programme;
the failure to review and maintain TSB's AML/CFT programme;
the failure to conduct a risk assessment in respect of its realty operations;
the failure to have regard to certain countries it deals with when reviewing its 2017 risk assessment.
Under the AML/CFT Act the maximum pecuniary penalty for a civil liability is $200,000 for an individual, and $2 million for a body corporate or partnership. It's the first time the RBNZ has taken a bank to court.
Bank's real estate business sold
In terms of its realty operations, TSB sold TSB Real Estate to Bayleys Taranaki last October. Asked whether the sale was related to AML/CFT Act issues raised by the Reserve Bank, a TSB spokeswoman says the sale to Bayleys was completed "to get the best outcomes for its customers and communities." A Reserve Bank spokesman declined to comment on whether the sale was at the behest of the Reserve Bank.
Interest.co.nz reported last July that TSB was "actively remediating" problems with its programme to comply with the AML/CFT Act that were identified by the RBNZ. At that time TSB said civil legal proceedings could stem from discussions with the RBNZ, and that it had made a provision in its accounts to cover a potential liability, but wouldn't specify the size of the provision.
TSB says it has admitted certain breaches of the AML/CFT Act between 2013 and July 2019. These breaches relate to the bank's AML/CFT risk assessment and compliance programme.
 In a statement TSB Chairman John Kelly says it's not alleged any money laundering occurred through the bank and customers weren't put at risk.
"TSB acknowledges it has needed to address some areas of AML/CFT compliance and a significant work programme has been in place since 2019 to achieve this," says Kelly.
"TSB is committed to raising the bar in its risk maturity and compliance management and setting a higher standard going forward. We are extremely pleased with the progress that is being made. We still have work to do, but we now have stronger foundations in place which we'll continue to build on."
TSB has been a reporting entity under the AML/CFT Act since it came into force on June 30, 2013. In 2016 TSB received a formal warning from the RBNZ for failure to review and update its risk assessment under section 59 of the AML/CFT Act. Then in 2019 Bascand says the RBNZ identified that TSB continued to show inadequate and ineffective compliance with its AML/CFT obligations.
"We are disappointed that TSB did not respond sufficiently to our initial formal warning. We are now obliged to take this High Court procedure," Bascand says.
TSB CEO Donna Cooper says the bank is committed to continuing to identify any areas needing attention and implementing effective compliance programmes and processes.
"Over the last two years, uplifting our risk and compliance maturity has been our priority focus. We've invested in ensuring we have strong expertise, capability and capacity across our business teams to do this. As a result, we've made significant progress in building the right culture and supporting programmes and tools to deliver in this space," Cooper says.
Both the RBNZ and TSB say they won't comment further now the case is before the High Court. The RBNZ supervises banks, non-bank deposit takers such as finance companies, credit unions and building societies, and life insurers for compliance with the AML/CFT Act.