SBS Bank focusing on first home buyer, consumer and reverse equity lending as it calls time on rural lending and pulls back on commercial lending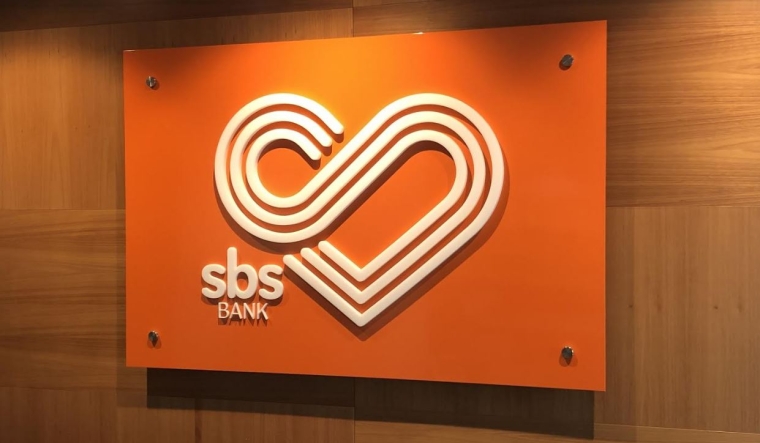 SBS Bank is eyeing growth from loans to first home buyers, consumer lending and reverse equity mortgages as it winds down its rural lending book, CEO Shaun Drylie says.
SBS on Thursday posted a record annual net surplus of $41.1 million for the March year. That's up $22.4 million year-on-year. It was helped by a $32.3 million drop in credit impairment losses to $4.6 million. Total operating income fell 2% to $151.3 million, and operating expenses dropped 5% to $91.4 million.
The bank and building society's gross lending contracted 3% year-on-year to $4.07 billion. Agriculture lending, consumer lending through finance company subsidiary Finance Now, and commercial lending, primarily commercial property lending, were all sharply lower. Even housing lending, in a red hot market, grew by less than 1% year-on-year to $3.24 billion.
'What the industry appears to have done is fill their boots'
Drylie told interest.co.nz that one of the factors in SBS flat lining in the residential mortgage market was a cautious approach after the Reserve Bank removed restrictions on high loan-to-value ratio loans in April 2020. 
"We approached that very much from a 'they've done that because they don't know the implications of the mortgage deferrals' and they didn't want anybody scoring any own goals there. What we decided to do was play that with a very straight bat. What the industry appears to have done is fill their boots," Drylie says.
"We played the game with the intent that was expected, but others may have taken a more opportunist approach."
Agriculture lending fell a whopping $59.3 million, or 27%, to $158 million after SBS decided to pull the plug on the rural market shortly before the onset of COVID-19. It has since reassessed and decided to continue the pull out, Drylie says.
"For our agri members we've made the decision to exit, and we're assisting existing members from a cashflow point of view if they're wanting working capital etc. But we're not doing any new purchases. Or if they're buying new blocks or run-offs or whatever, we're saying we can't support given the strategy to exit over a number of years," Drylie says.
He says winding down the agriculture loan book might take three to five years.
"We don't want to push or force people out. But when they're looking at doing other things at that point we're saying; 'look, it's probably best to look to refinance [elsewhere]," says Drylie.
Commercial lending also fell 27%, down $35.3 million to $95 million. Again, SBS is pulling back from this market, where Drylie says its lending is largely to commercial property.
"We are supporting existing members who may be looking at other transactions, but we're not bringing in new members unless it's something quite unique and connected to our brand. So a housing development we might look at if it's connected with Southland."
'We can't get the return on capital that the Aussie banks can'
In terms of pulling back from rural and commercial lending Drylie says SBS is doing this because it can't get the return on capital the big four banks get, and it's not big enough to offer enough scale and expertise in those markets. ANZ, ASB, BNZ and Westpac are accredited by the Reserve Bank to use the internal models capital approach, while all other New Zealand banks must use the standardised model.
The difference means the big four banks use their own models for measuring credit risk exposure and then get them approved by the Reserve Bank. Other banks have theirs prescribed by the Reserve Bank. Effectively this means the big four banks can stretch their capital further which boosts profitability. (There's more detail on the two approaches here).
"We can't get the return on capital that the Aussie banks can through these portfolios," Drylie says. "They would be holding at times half the capital against that lending that we're holding based on the standardised model that we use and the advanced [internal] models that they're able to use."
"We made the decision to put that capital into other areas such as the home lending book, our consumer finance book and growing our subsidiaries," Drylie says.
Although the Reserve Bank decided to make changes to bank capital requirements in 2019, evening up the playing field between the big four banks and the rest to a degree, because of COVID-19 these changes are now being phased in over six years from July 2022. SBS and other NZ owned bank are also working with the Reserve Bank on possible new additional tier one capital and common equity tier one capital instruments they could issue.
'We've got some plans to really push harder into reverse equity mortgages'
Meanwhile, SBS also saw consumer lending through Finance Now shrink, down $44.9 million, or 7%, year-on-year to $578.1 million. Drylie attributed this to Covid-related lockdowns and supply chain problems slowing the availability of some goods. He says buy now, pay later service providers appear to be having an impact in sales of lower priced retail goods.
Along with reverse equity mortgages and loans to first home buyers, consumer lending very much remains a focus for SBS.
"We've got some plans to really push harder into reverse equity mortgages. We think the way the demographics changing in New Zealand, and the low returns retirees are getting for their money now and probably will be the case for some time, [a question] is how do they access equity to their property. So we think there's strong opportunities there for further work," says Drylie.
"We also think there's a great opportunity within our subsidiaries to build a stronger group around how do we offer services. You'll see that Southsure has rebranded itself as SBS Insurance. so there's a real desire to bring the group together both from a technology offering perspective, but also from a specific member offering."
"We're going to work hard on our first home buyer proposition as well. We see that that part of the market really does need some help and we're giving some good thought to that."
Drylie says although SBS has less than a 1% share of the home loan market overall, it has 2% or 2.5% of the first home buyers market, writing more than half the Kainga Ora loans.
"[So] what else can we do to really support first home buyers? So there'll be some releases over the next few months about how we can do that."
At March 31 SBS held $73.1 million worth of reverse equity mortgages, down $300,000 year-on-year.
SBS Chairman John Ward will step down in July with Joe O'Connell, a director for four years, taking over.
*This article was first published in our email for paying subscribers. See here for more details and how to subscribe.