Final decisions in RBNZ capital review still require $20b increase for banks but composition of capital is softened and banks get 7 years instead of 5 to adapt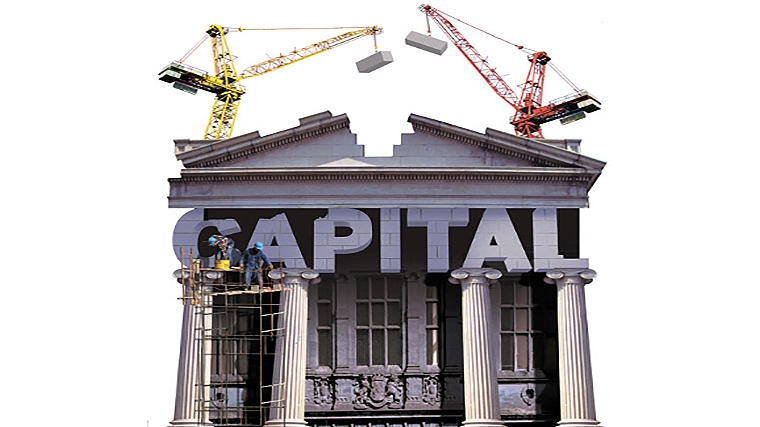 By Gareth Vaughan
The Reserve Bank has watered down the final decisions in its broadest ever review of banks' regulatory capital requirements a little and given banks seven years, instead of the previously proposed five years, to adopt them.
The upshot is that instead of needing $20 billion of new capital sourced solely from equity, banks now need to find $11 billion of equity and can stump up the remaining $9 billion through issuing preference shares.
The Reserve Bank has confirmed that the big four Australian-owned banks - ANZ, ASB, BNZ and Westpac - will be designated as systemically important banks requiring them to hold more capital than their smaller rivals. Despite the increased capital requirements banks will remain highly leveraged. The Reserve Bank says it's increasing the amount owners contribute from $8 of every $100 of lending to $12 as it moves to reduce the probability of a banking crisis in New Zealand to a one-in-200-year event from about one-in-100 years now.
"Capital requirements are the most important component of the Reserve Bank's regulatory framework for banks. We have decided to raise the bar for New Zealand's banks in this area, not only to strengthen the banks themselves, but to better protect all New Zealanders from the damaging consequences of banking crises that will inevitably be on the horizon,"the Reserve Bank says.
It says the new capital requirements could lead to about a 20 basis points increase in the average lending rates banks charge, once changes are fully implemented. 
"Äs an example, $5 would be the fortnightly increase in a $100,000 mortgage over 30 years at the current 3.45% two-year rate, based on a 20 basis point increase," the Reserve Bank says. "Banks make profits from lending. The competitive market will continue and if one bank pulls back in a particular segment of lending, we expect another will step up."
"With seven years to transition to the new requirements, banks will be able to maintain their lending growth, reach higher capital ratios, and continue to pay dividends." (See more here on the impact the Reserve Bank expects from its new capital requirements).
The nuts and bolts
The four big banks will require total capital equivalent to 18% of risk weighted assets (RWA). RWA are used to determine the minimum amount of capital that must be held by banks to reduce the risk of insolvency.
Other banks will be required to have total capital equivalent to 16% of RWA, meaning the previously proposed 1% systemically important bank capital buffer will now be 2%.
For the big four the Reserve Bank says long-term subordinated debt, or Tier 2 capital, can contribute up to 2% of their requirement, Tier 1 capital will need to be 16%. Of Tier 1 capital, redeemable preference shares, or Additional Tier 1 capital (AT1), can contribute up to 2.5% meaning 13.5% must be met by Common Equity Tier 1 capital or CET1.
The Reserve Bank says it will accept redeemable perpetual preference shares, with suitable protections ensuring they don't get redeemed if the bank is under stress  in their contract terms, as AT1 capital. And it will accept long-term subordinated debt as Tier 2 capital.
Banks other than the big four will require total capital equal to 16% of RWA. Again Tier 2 capital can contribute up to 2%, Tier 1 capital will need to be 14% with redeemable preference shares contributing up to 2.5%, leaving 11.5% of RWA to be met with CET1 capital. Currently all banks are required to have minimum capital equivalent to 10.5% of RWA with 2% of this Tier 2 capital, up to 1.5% AT1 and a minimum of 7% CET1 including a 2.5% buffer.
The average level of capital currently held by banks is 14.1%. The Reserve Bank has confirmed that contingent debt, or CoCos, will have no place in its new regulatory capital requirements. This is debt that writes-off or converts to ordinary shares when a pre-specified event, relating to the issuing bank's financial condition, occurs. Additionally there's no requirement for a leverage ratio.
"The 2019 reforms include adjustments to the 2018 proposal in five main areas: the instrument accepted as AT1 capital, the contribution AT1 capital can make to Tier 1 capital, the capital required of non-systemic banks, the leverage ratio, and the transition period.
The 2019 reforms also confirm a continued role for Tier 2  in the capital framework,"the Reserve Bank says.
"These adjustments maintain the financial system resilience provided by the 2018 proposal, while reducing the estimated average interest rate impact of higher capital.
As a consequence, the estimated annual net benefit of reform is higher than it would otherwise be. As a result of the adjustments, banks will also have more time to comply with the new requirements, lessening the near term transitional impacts."
As previously proposed, the big four banks will still be able to set their own models for measuring credit risk exposure which they must get  approved by the Reserve Bank using the so-called Internal Ratings Based, or IRB, approach.
However their RWA outcomes will have to be equivalent to approximately 90% of the standardised approach used by other banks which are set by the Reserve Bank, up from about 76% now. The big four banks will also have to report their regulatory capital requirements using the standardised approach to make comparisons easier.
'We've listened'
The next step in the process will be consultation on an 'exposure draft' of the detailed regulatory requirements during the first half of 2020.  The new capital regime will then take effect from 1 July 2020 and banks will be given up to seven years to comply.
The Reserve Bank also explains why the big four - ANZ, ASB, BNZ and Westpac - are deemed to be systemically important requiring them to hold more capital than smaller banks.
"Systemically-important banks are banks that are large relative to the economy as a whole and on a variety of other metrics, and whose failure would have significant adverse consequences beyond their immediate customers and other counterparties, affecting the economy as a whole. For example, their failure may cause the failure of otherwise sound banks and businesses," the Reserve Bank says.
"We've listened to feedback and reviewed all the data, and are confident the decisions are the right ones for New Zealand," Reserve Bank Deputy Governor and General Manager of Financial Stability Geoff Bascand says.
'Á modest 'win' for the banks'
In a note on the Reserve Bank's capital decisions, Australian-based UBS banking analysts note the key elements from last year's proposals remain intact, including increasing New Zealand bank capital ratios materially, towards the strongest in the world.
"However, there is some moderation to what we considered more excessive proposals. This provides a modest 'win' for the banks in a very challenging environment," UBS says.

"While the RBNZ retained its 16% Tier 1 requirement, we believe there are three main changes: (1) The transition period was extended from five to seven years. The first phase (increase RWA scalar) will begin in July 2020, rather than January 2020; (2) Increase in the proportion of Additional Tier 1 (AT1) that may contribute to Total Tier 1 capital to 2.5% of RWA, from 1.5% in the 2018 proposal; (3) Further, the definition of AT1 has been widened to include Redeemable, Perpetual Preference-Shares (RPPS), rather than just Non-Redeemable Preference Shares in the 2018 proposal."
"Importantly, this increases the attractiveness of ATI as marketable securities, with the RBNZ stating that the original AT1 proposals 'would not appeal to either equity or debt investors and… would not be issued by banks'. In effect, this implies that the amount of CET1 the banks will need to hold falls to >13.5% compared to >16% in the 2018 proposal," UBS says.

"Calculating the exact capital shortfall for both the New Zealand business and the Australian (Level 1) operations is complex, and some inputs are not publicly available. We expect each of the major banks to make announcements today regarding their initial estimates of their capital shortfalls and the potential for issuing AT1 securities. However, we expect the NZ CET1 requirements to be substantially lower than their original estimates (ANZ NZ$6-8bn; CBA NZ$3bn; NAB NZ$4-5bn; WBC NZ$3.5-4.0bn)."